PetSide may earn a small commission from affiliate links in this article.
Learn more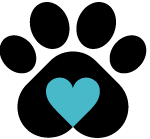 By Petside
Published 14:50 pm
Did you know that fish are the third most popular pet in the US, after dogs and cats? While non fish owners may this surprising, those in the know understand first-hand just how rewarding keeping fish can be. And they don't need to be an expensive pet to introduce to your home, or difficult to care for.
From smaller freshwater fish to the larger tropical beauties, there are fish tanks for all types of fish and fish environments. So, if you are looking to join the 11.5 million households in the US who are currently fishkeepers, then let us help you take the plunge. We've dived into some of the best fish tanks for both beginners and the more experienced, so you can enjoy the life aquatic in your own home.
The Best Fish Tank
Best Fish Tank Buying Guide & FAQ
What to Look for When Buying an Aquarium for Your Fish
Depending on the fish you intend to keep and the space you have, you need to consider the following when looking to buy a new aquarium:
Tank Size: Your fish need enough space to thrive as too many fish in a small space will quickly lead to a build-up of toxins. And some fish don't like to be in close proximity to others. Smaller gallon sized fish tanks can also suffer from fluctuation in temperature and water chemistry. Aim for a 10-gallon tank or larger, especially if you are a first-time fishkeeper and if in any doubt, speak to the experts in your local aquarist shop.
Material: Aquariums are made from either glass or acrylic and both have their pros and cons. Glass fish tanks tend to be the cheapest and are durable, remains clear and are less likely to scratch. However, they are heavy and are not the most impact resistant. Acrylic, meanwhile, can be more expensive but is lighter than glass, so a good choice for larger fish tanks or if you need to move your aquarium around. They also have better impact resistance and can come in a variety of fish tank shapes but can scratch and have a tendency to slightly yellow over time.
Weight: The weight of a tank is an essential consideration as it will weigh much more when full of water. This means you need to consider its portability if you need to move it to clean or re-fill as well as whether it is the right weight for the stand or shelf you intend to place it on.
Filtration: Even if you are looking for a cold freshwater tank, you will need to ensure the water is filtered and healthy for your fish so look for the right filter for your tank. And depending on the fish you intend to keep, ensure the filter and pump are gentle enough or can be adjusted to create the right environment and water movement for your fish.
Heater: Unless you can ensure your room temperature remains constant all year round, then you will need a tank heater, even for cold water fish. Choose the heater appropriate for your type of fish and ensure it can be adjusted to get the right water environment. And don't forget a thermometer if there is not one built-in with your heater.
Cost: Know your maximum budget before you buy a new fish aquarium as when you take into account all the accessories and equipment you will need; it can add up to a significant investment.
Why You Should Have a Fish Aquarium at Home
As all aquarium keepers will tell you, a fish aquarium can bring hours of pleasure. Here are our top reasons for having a fish aquarium in your home:
They look good: A well-kept and well-stocked aquarium is a stunning addition to your home and will create an eye-catching centerpiece to any room. Whether you opt for small fish tanks or a large, free-standing aquarium, they will be enjoyed for years to come.
They don't take up much space: Depending on the size of tank you choose, an aquarium can fit neatly into most homes. They also cost less to maintain, compared to many other popular pets.
Stress reduction: Simply taking the time to sit and watch your aquarium is good for stress management as well as your health and wellbeing. Which is why you often see fish tanks in dentist and doctor waiting rooms as well as high-stress environments such as hospitals and offices.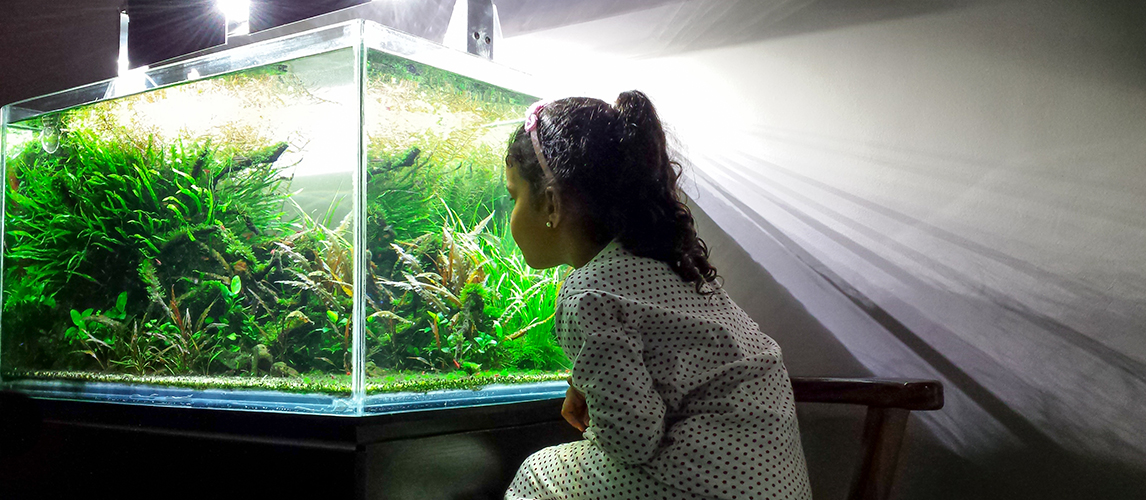 Different Types of Fish Tanks
There are two main types of tanks – cold water and warm water (tropical). These can then be categorized as follows, depending on your chosen fish type:
Freshwater: Either cold or tropical, freshwater fish tanks are one of the best set ups for beginners as they are easier to set up and give you a create choice of live plants to opt for.
Marine water (salt): This is where you can add some exotic looking fish to your tank and create a tropical or reef environment that's ideal for fish such as clownfish. Marine water tanks can also be cold, and house cold water fish such as blennies. Marine tanks can be trickier to manage as you also need to maintain the water salinity and other delicate chemistry in the water.
Brackish: A brackish water aquarium requires a carefully balanced mix of marine salt and fresh water to create the right environment for brackish fish, such as the fantail guppy.
How to Set Up a Fish Aquarium
While you should always follow any set-up instructions that come with your aquarium and associated equipment, here's a basic guide to setting up a fish tank:
Place the aquarium in its new location, ensuring it is secure and near to any plug sockets you may need
Rinse out the tank thoroughly to remove any dust or dirt. Do not use any chemicals or cleaning products, just fresh, clean water
Now rinse your substrate and pour across the bottom of the tank. There's no need to spread it out evenly yet as it will only be disturbed when you add the water
Fit your filter and heater to where they need to be inside your tank, but don't switch them on
Fill the tank with water, ensuring it has been appropriately dechlorinated and treated first with water conditioner, then spread the gravel out evenly.
Rinse your decorations thoroughly and add to the tank. Now you can turn the filter, heater and light timer on
Before adding your fish, add any aquatic plants and then move to the 'cycle' stage
You will need to let the tank – without fish – go through a full cycle, which is where you enable a healthy biological filter to establish. Follow your tank manufacturer's instructions, but as a guide to the process, add a large pinch of fish food to the water to get the filtration system working and prevent the build-up of ammonia and nitrate. If these toxins are allowed to build up, your fish could suffer as a result of 'New Tank Syndrome'.
Do a partial water change every couple of days for around a month or until the nitrate levels are trace.
You are now ready to add your new fish to their tank!
How to Clean a Fish Tank
How often you need to clean your aquarium will depend on the size of the tank, the number of fish it houses and the type of filtration system you have. Checking the tank each day for a build-up of waste so is a good habit to get into and can make a full clean easier.
For most average-sized tanks, a weekly water change is ideal, as it ensures your fish are kept in optimal conditions. You need to remove about a quarter of the tank's water and replace it with appropriately treated water to bring it back to full volume. At the same time, it's a good idea to give any accessories inside aquarium a scrape or sponge to remove any dirt or algae and clean the bottom gravel with an aquarium hoover.
Once a month, test the tank's ammonia, nitrate and pH levels and clean the filter cartridges. A full deep clean should be scheduled every six months, and will also involve removing, checking and cleaning filters, pumps, lights, heaters and accessories to ensure everything is clean, safe and in good working order.
Our Top Pick
Our Best choice - the Marina LED Aquarium Kit - is a top pick if you're starting out as a fishkeeper as it's easy to set up and maintain, with enough room for several fish as well as live plants and decorations. The adjustable filter clips on and you can create the right amount of light, thanks to the LED light system in the tank's canopy. Simply designed, this fish tank kit is also smart enough for your home, giving you hours of fish watching pleasure.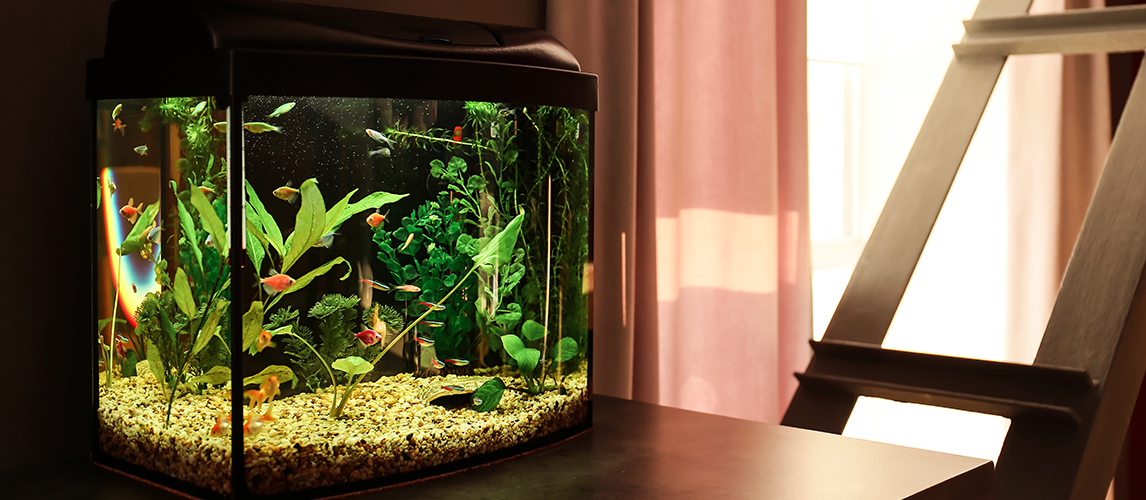 Fish Tank FAQ
Q:

What size fish tank should I buy?

A:

Fish tanks range from less than one gallon to 200 gallon plus. So, the size of your aquarium tanks not only depends on the type and number of fish you intend to keep, but also the space you have available. As a general rule of thumb, a five-gallon tank is the minimum recommended for a single fish as smaller tanks and bowls can be susceptible to fluctuating PH levels and a build-up of waste materials which can be harmful for its inhabitants. The most popular home aquariums are between 10 and 20 gallons, as they comfortably hold at least a couple of fish, plus plants, accessories and the necessary fish care devices. A 20 to 40-gallon tank can comfortably hold half a dozen fish, while for multi-fish and multi-species aquarium set ups, a tank size of over 40 gallons is advised.
Q:

Where should I place my aquarium?

A:

When choosing the perfect location for your fish tank, you need to consider both the type of fish you have and the size and weight of the tank itself. The shape of the aquarium and the size of your room are also essential considerations as you want to place it where it can be easily viewed and accessed without getting in the way. And if you have heaters or filters, the tank needs to be in easy reach of any electrical sockets you may need. However, be cautious about placing your tank near to a window or heat source, such as a radiator, especially if you need to keep a consistent water temperature inside your fish aquarium. And too much direct sun can encourage algae to grow inside the tank, which will eventually murk up your aquarium water.
Q:

How many fish can I have in a tank?

A:

The number of fish you can have in a tank at any one time will depend on both the size of your fish tank and also the type of fish you have. Some fish, such as betta, can be aggressive with others so need to be kept alone. But for multi-fish tanks, the general guidance is one inch of fish per gallon of water.

However, this doesn't consider the type of fish you want to keep, the filtration system you have and the accessories and plants you intend to place in your aquarium. And it doesn't take into account juvenile fish and their growth to adult. So, the best way to work out how many fish you can have in a fish tank is to know the type of fish you want and work from the largest, then base your total fish number on two gallons of water per one inch of fish, to reduce any margin for error.
Q:

What else to put in a fish tank?

A:

As well as your fish, there are a host of other equipment and accessories you may need to add, including:
Filtration system: This is needed to filter the water regularly throughout the day and keep it healthy. Filters come in a range of designs, but whichever one you choose, it needs to be size-appropriate for your fish tank.

Heater: Even if your fish are not tropical, most will require the fish tank temperature to be around 68 degrees F, while warm-water fish need it to be between 74 to 77 degrees. So, unless your room temperature remains constant, you'll need an aquarium heater.

Thermometer : This is an important addition to your aquarium kit as it means you can continually monitor the water temperature.

Substrate : This is the layer you need to line the bottom of the fish tank and includes gravel and sand.

Plants : As well as looking attractive in an aquarium, live plants also help to keep the fish tank's water clean by removing ammonia from the water.

Decorations : While the number you have should be limited, those fun accessories such as caves, treasure chests and boulders also have a practical function as they can also provide a hiding or resting place for your fish.