PetSide may earn a small commission from affiliate links in this article.
Learn more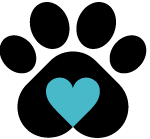 By Petside
Published 14:47 pm
Home aquariums look stunning and settling back to watch the aquatic inhabitants is a relaxing way to chill out and unwind. But with so many types of fish, from freshwater to tropical, you need to create and maintain the right environment. As fish cannot regulate their own body temperature, this includes keeping the aquarium water at the right constant temperature to keep them alive.
Related Post: Fish Bowls
Fish tank water heater units come in a range of designs and the type you choose will depend on the size of your aquarium and the marine life you are planning to keep. We dip into some of best aquarium heaters currently on the market so you can choose the right one for your fishy friends.
The Best Aquarium Heater
Best Aquarium Heater Buying Guide & FAQ
Why You Need an Aquarium Heater for Your Tank
For your fish to survive, you need to replicate their natural aquatic environment and the key is getting the water temperature just right. While many cold-water fish can survive in room temperature water, so you are unlikely to need a heater as long as the water temperature remains constant, tropical fish need to have warmer water. And this is why you need an aquarium heater to provide the optimum living conditions. A consistent water temperature is also essential to reduce environmental stress, and a fish tank heater with a thermostat will be able to continually regulate to ensure the water is always within the recommended range.
Things to Consider When Choosing a Tank Heater
There are several key factors to consider when picking the right aquarium heater:
The type of aquarium – the heater you choose needs to be suitable to the tank you have as well as the marine life you are keeping. Warm water fish need to have a constant temperature, while cold water fish need their environment to be cooler and based on the room temperature. Always check the model of heater to ensure it's compatible with your aquarium tank and its occupants.
Tank size – the larger your tank, the more you need to ensure you are heating it consistently and it may mean you need to install two smaller heaters rather than a single unit. The manufacturers of your aquarium heater should indicate its capacity and type/size of tank it's best for. How powerful the heater is will also depend on the tank size and how long it will take to bring the water up to and maintain the desired temperature.
Aesthetics - as well as the enjoyment of caring for your fish, your aquarium is to be looked at and so the style of the heater can be an important consideration. Some heaters are unassuming and small, so less noticeable while others are designed to be hidden. Submersible heaters are the most visible while in-line or filter heaters can be discretely positioned on the outside of your tank.
Easy to maintain – while aquariums can be beautiful to look at, they do need regular cleaning and maintenance to keep your fish in tip-top health. To make your life easier, look for a tank heater that's durable and simple to remove and clean.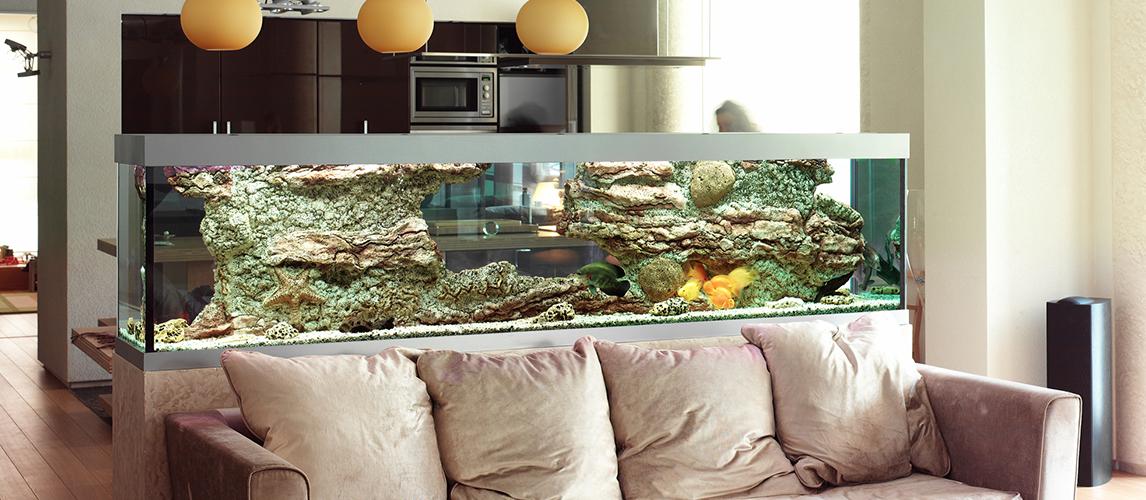 Types of Aquarium Water Heaters
There are three main types of aquarium heaters to choose from, with different designs and benefits:
Submersibles sit fully under the water and will typically keep your tank at a more consistent temperature than other types. A fully submersible heater has a coiled element inside a glass, titanium or toughened plastic tube and should be placed inside the tank next to the filter inlet, so it heats the water as it comes back into the tank.
Also known as a hanging heater, the immersible heater fits over the top of the tank, with the heating element hanging down to sit in the water and heat it up. This type of fish tank heater are a popular choice for beginner freshwater tanks but need a hole in the tank hood to be fitted correctly. Less efficient than submersible heaters, immersibles are not recommended for saltwater tanks.
An in-line heater sits inside the sump or filter to that it can heat up the water as it comes back into the aquarium. Made from heat-resistant plastics, in-line heaters are a good choice for tanks with larger or more aggressive fish, or with marine life that has a habit of attacking tank equipment. However, they can be expensive.
How to Install an Aquarium Heater
Most of today's aquarium heaters have been designed to be easy to install. Always read the manufacturer's instructions for your particular fish tank heater but as a guide:
Before installing, check the heater is intact and has no damage or exposed wires
Ensure the aquarium is empty of fish or marine life
Decide on the location you want to install the heater and ensure the glass surface is clean
Fit the heater as per the manufacturer's instructions, ensuring it's clear of any marine plants or aquarium decorations
Leave the heater to rest without turning it on for around 30 minutes so that the casing can adjust to the water temperature
Using a thermometer, take a reading of the water's temperature then turn on the heater and adjust the temperature to the required level
Leave the heater on for 24 hours before checking the water temperature then check every four or so hours, adjusting the settings until the desired set temperature is reached and maintained
Once you are happy that the current temperature is constant, return your fish to their aquarium and let them settle.
Our Top Pick
For price, ease of use and performance, the Tetra HT Submersible Aquarium Heater scoops our best choice pick. Ideal for aquariums up to 10 gallons, they can be doubled up for larger tanks and are fully submersible. With a built-in thermometer, there's no need for constant adjusting as the heater is set to the optimum temperature control for your fish and will continually maintain that heat. Add in a heat indicator light, auto-shut off and easy set up, and you have a smart all-round heater for the home aquarist.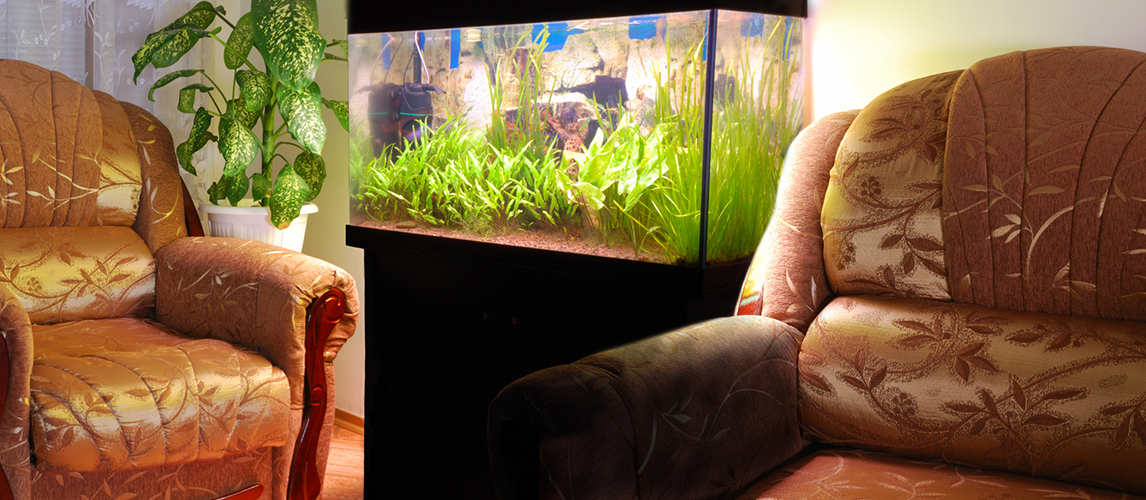 FAQ
Q:

What size aquarium heater do I need?

A:

The size of aquarium heaters is measured in watts to indicate the amount of power – and heat – they can generate. Various factors will help you to determine the right size of heater for your aquarium, including how big or small the tank is and how many gallons of water it holds. You also need to factor in the average air temperature of the room your aquarium is in – the colder the room temperature, the bigger the difference between that and the required water temperature for your fish, so the larger the heater you'll need.
Q:

How many watts does a tank heater use per gallon?

A:

Experts recommend five watts of heat for every gallon of water, but this depends on whether you need to heat the water up to 10 degrees above the room temperature and that you are using a tank lid to retain the heat and prevent cooling by evaporation. If you live in a particularly cold location, you could need more than five watts per gallon to get the tank water up to the required temperature for your tropical fish collection. If in any doubt, chat with your aquarium pet store for advice.
Q:

What is the ideal temperature for fish tanks?

A:

It all depends on the type of fish species in your aquarium. Cold water fish are usually happy at room temperature (meaning you may not actually need a heater), whereas tropical fish need to have the heat in their tank carefully regulated, depending on their type and needs. As a general guide, most tropical fish tanks need to have a water temperature of between 25 to 27 degree Celsius.
Q:

How long should I keep my aquarium heater on?

A:

You can actually leave the aquarium heater on 24/7 as they should have an internal thermostat that will turn off the heat once it reaches a set or specific temperature, keeping the water temperature constant and appropriate for your fish inhabitants. When buying a new aquarium heater, ensure that it has a thermostat and it can be programmed to the temperature you require.
Q:

Can fish burn themselves on the heater?

A:

While aquarium water heater burns on aquarium fish are pretty rare, it is possible for it to happen. Burns can occasionally occur if the fish gets trapped between the fish tank wall and the heater or when a slow moving or sedentary fish rests against the heater, but these incidents can be prevented by the use of a heater guard or choosing an inline or external aquarium heater.