The Best Catnip Toys and Treats in 2022
Last Updated: January 4, 2022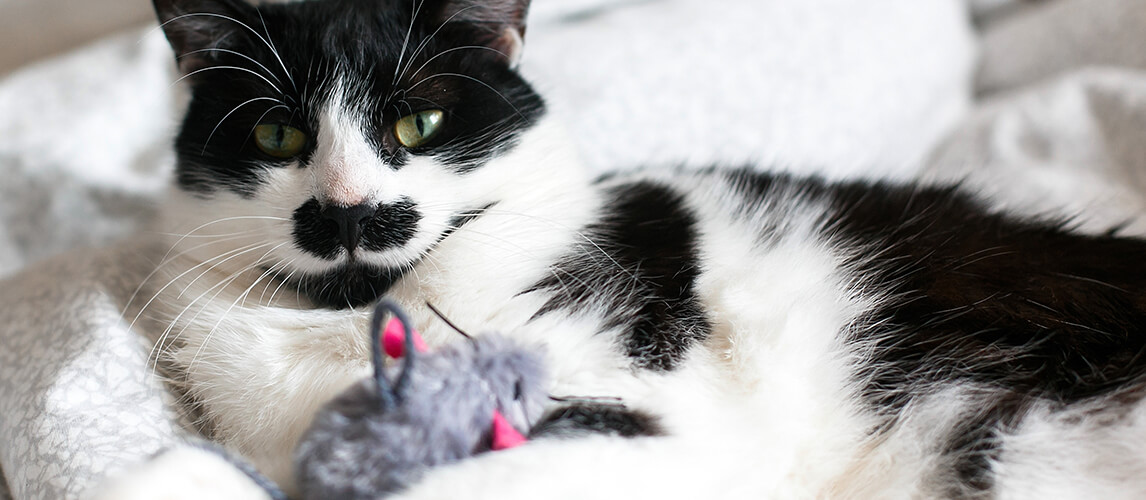 PetSide may earn a small commission from affiliate links in this article.
Learn more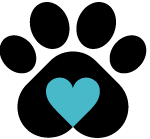 By Petside
Published 15:11 pm
Regardless of what they're up to, cats are always a delight to watch. However, they're never more entertaining than when they're enjoying some catnip. Whether it's with cat toys, a fresh plant or a scratching post, watching cats enjoy the best catnip products is a surefire way to keep yourself giggling. However, not all catnip products are created equal. In this article, we'll share with you the best of the best.
The Best Catnip Toys and Treats
Catnip Toys and Treats Buying Guide
What is Catnip and How Does It Work?
Catnip, Nepeta cataria, is a naturally-occurring wild herb. Its effects typically last no longer than 10 to 15 minutes and the herb is not addictive. The effect on your cat comes from the chemical compound nepetalactone. This compound is based within the flower tops and leaves of catnip which wields its intoxicating power when your cat smells its scent. This compound is responsible for the random bouts of silly, euphoric behavior many cats exhibit. Not all cats are naturally tuned into cat nip and it only affects the behavior of 60-75% of felines.
The mint-like herb is known to perk up even the most standoffish of cats. Catnip releases something called nepetalactone, a chemical that acts as a pheromone to cats. Not every cat will react to catnip, and under most circumstances, cats seem to get "high" and exhibit a range of behaviors from rolling and tumbling to flat-out discombobulation. It is not only stimulating and calming, it also makes your kit feel playfully happy.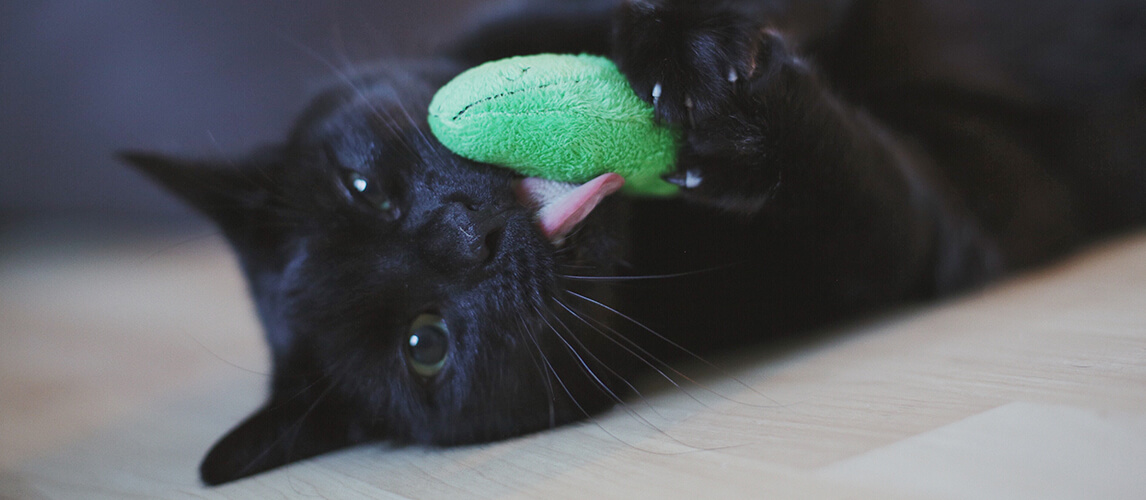 Where Does Catnip Come From?
A member of the mint family, natural catnip was originally brought over to the US by settlers from Europe, Asia and Africa. These days, however, catnip is found across the continent, and even seen as a weed. For cats, though, who are naturally attracted to catnip, there's nothing better than being able to enjoy the euphoric effects of the compound found within the herb.
In terms of the different forms of catnip, you can get fresh catnip in cat toys, as cat chews, in treat format, as a spray or simply as a dried catnip concoction. As such, this completely harmless plant can be utilized in a wide range of different ways - all of which keep your kitten happy.
Catnip spray is a less messy way to entice your feline to play with their scratcher post or tree. It's a potent, catnip-infused oil that can be safely sprayed on a wide variety of surfaces and toys. A single bottle lasts about 1.5 months and needs to be sprayed weekly on scratchers or toys to be effective. It's also great for spraying the inside of cat carriers or blankets to help calm anxious kitties during vet visits.
When Should You Use a Catnip?
There are no solid rules for using fresh catnip, catnip toys or a catnip spray. Indeed, if your cat enjoys these, you should use them as freely as you wish. However, as with all things, targeted use will have a greater effect and act with maximum potency. One of the most effective ways of using catnip is while training. For example, sprinkling catnip on a cat tree will encourage your cat to spend time in their tree. This is ideal for kittens and cats who are new to your home. Cat lovers know that there is nothing cats love more than refusing to sleep on a bed you've bought for them. But, if you use catnip oil or catnip spray, your cat is much more likely to find their new purchase irresistible and be naturally attracted to the area.
How Do You Use a Catnip?
This depends on the type of catnip you've chosen. Cat toys often come pre-filled with dried catnip and work to bring out the playful nature of your cat. Others, like the catnip spray are designed to help draw your cat toward specific areas. So, you can save your furniture and draw your cat over to a scratcher instead, for example. You can even sprinkle the dried herb over your cat's favorite toy, to encourage them to play.
Regardless of the type of catnip product you use, always start slow and low. To cats, catnip has an incredibly strong fragrance, which they can easily pick up in the air around them. While it's perfectly safe to use on toys, furniture and even in food, the strong aroma can be a little overpowering for some cats at first.
If your kitty is a bit boisterous, then it's best not to give them any catnip at all. This is because aggressive cats have a tendency to become bullies under the influence of catnip. As such, cat owners should know their cat's personality before using the natural plant.
How Often Should You Use Catnip?
Generally speaking, your cat's senses will enjoy the smell and the buzz of catnip for around 15 minutes. You can tell if your cat notices this when they begin rubbing themselves against the scent, play with their toys or want to eat a little more. Some cats may suddenly turn into a hive of activity and get the zoomies - which makes catnip great for encouraging exercise.
Once your pets catnip has been enjoyed - for roughly 15 minutes as given in the advice above - your feline friend likely won't want to partake for a good few hours. This will give their mind a rest, since most cats can become easily overwhelmed by the plant. In this case, it's not so much about there being too much catnip as much as being over-exposed to the plant.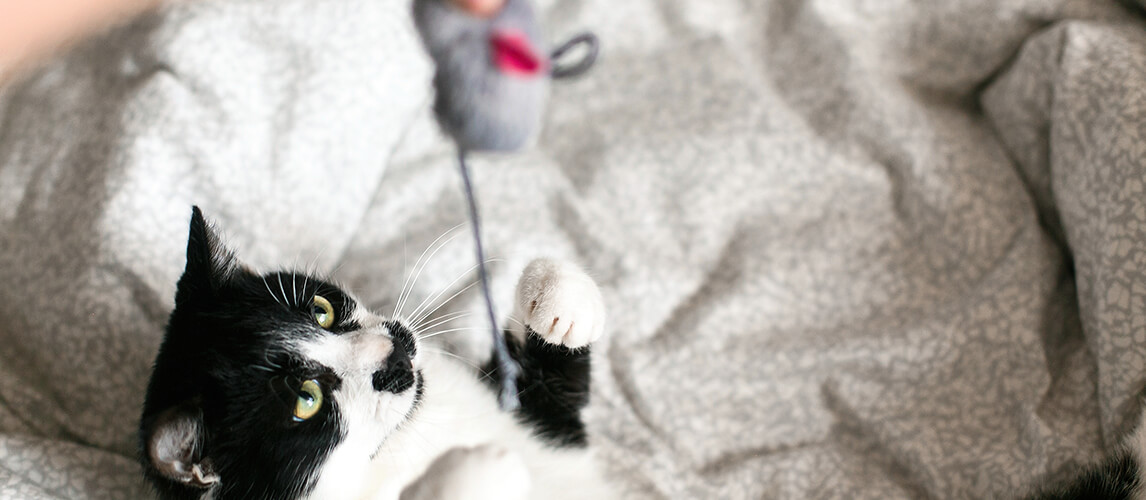 What to Consider When Buying a Catnip
The best catnip comes from quality sources. In other words, the catnip should never be subjected to pesticides, as it's the chemicals in pesticides that can make catnip dangerous to cats. Instead, opt for organic catnip. It doesn't necessarily have to be fresh catnip - but it does have to come from an ethical source, in order to ensure the health of your kitty.
Similarly, not all catnip is created equal. While some catnip toys can be cheaper, these often have less potent catnip and you'll find that your pet isn't as interested in playing with these. Similarly, avoid catnip oil, spray or powder which uses artificial ingredients. These can lower the overall potency but - more importantly - they might hold ingredients that cause common reactions in cats.
Finally, the format you and your cats love is important. Scratching posts are a great beginner option, whereby pet parents can sprinkle some dried organic catnip around the post itself. However, there are also catnip toy options, as well as catnip spray. The latter of which should be used much like an essential oil, in that it may need to be diluted, so it's not overpowering to your cat. Regardless of the type, however, the main thing is that you choose a natural, organically grown catnip, which is free of artificial preservatives. Head over to our review of organic cat food for more options.
Catnip Toys and Treats FAQ
Q:

Can Catnip Hurt Cats?

A:

Good quality, organically grown catnip - whether that's dried catnip or any other format - should never cause harm to your kitty. However, do be aware that there are some knock-off items out there, which use pesticides, or artificial chemicals to try and simulate the same effect. As such, you should only choose the best catnip products, which don't bog down the natural plant with pesticides
Q:

Are Catnip Toys Safe for Kittens?

A:

There's no evidence to suggest that organically grown catnip is harmful to kittens. However, do be aware that if the toys break through some over-active play, then you'll need to throw the catnip toy away and clean up the dried catnip. This is because the dried herb and flower tops can cause stomach upset if digested in large amounts. Which is never fun for anyone involved.
Q:

Can Catnip Go Bad?

A:

While catnip doesn't go 'bad', even the best catnip can go stale. Also, if the catnip gets wet, it can begin to grow mold. This can be dangerous when your cat is rubbing themselves over their food or scratcher, as it can lead to infection. For this reason, it's worth ensuring your scratcher, stuffed toy, or chews all stay well away from sources of water. And always store your dried catnip in an airtight container.
Q:

Can I Give it to My Cat in Heat?

A:

Since the best catnip can work wonders on your cat, and help to keep them calm and happy, there's no reason why you shouldn't use catnip if your cat is in heat. Just work with your cat's personality, and don't give them any more catnip if your kitty becomes anxious or more excitable. While normal play, some chewing and general fun are expected, cat owners should be aware if their cat becomes aggressive or unhappy. Thereby taking away the catnip, if necessary.
Q:

Can Catnip Affect Dogs?

A:

While catnip generally won't have the same power over dogs as it does with your cat, there are still some benefits to be had by giving your pet some catnip. The chemicals in catnip can help calm down a dog who loves to play, can help deter chewing and even cause drowsiness in some cases.
Q:

Where Can I Buy Catnip?

A:

You can usually buy catnip from any good pet store. However, it's always worth reading up on the background of your treat, so you can be sure the catnip is organic and safe for your cats to enjoy. This is especially true if you have kids, since catnip has a habit of tracking in its dried form, and you wouldn't want to see a version laden with chemicals in your kids' play area.