The Best Squirrel-Proof Bird Feeder in 2022
Last Updated: February 4, 2022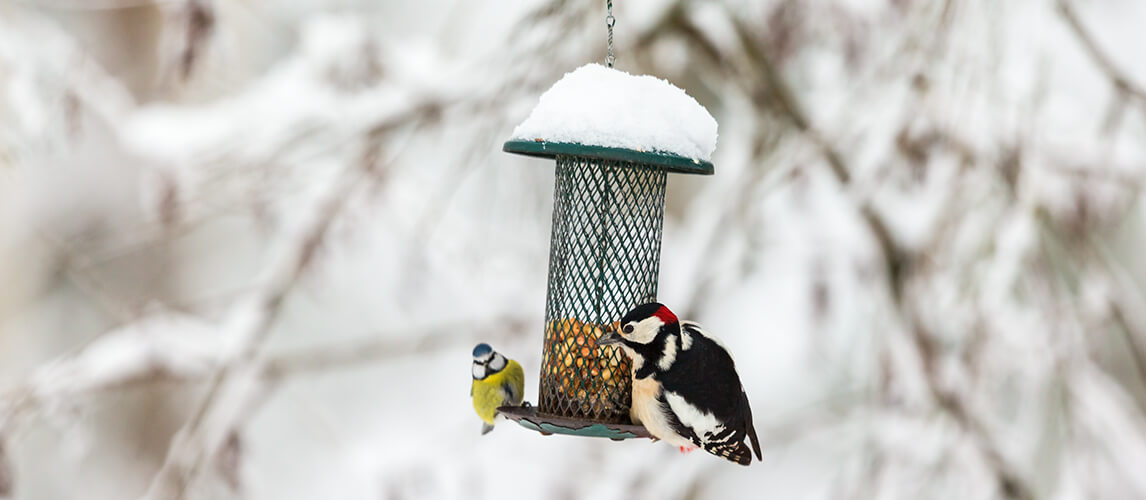 PetSide may earn a small commission from affiliate links in this article.
Learn more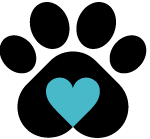 By Petside
Published 15:52 pm
A squirrel-resistant bird feeder will enable you to be able to feed the local bird wildlife without worrying about attracting squirrels into your garden from far and wide. Capsaicin is often found in birdseed mixes, and while it won't hurt birds, treated seeds will irritate the mouths of squirrels, making them less likely to want to eat. Essentially, a squirrel-proof wild bird feeder will protect your local wildlife, rather than harm it.
If you did want to feed the local squirrels, too, you could set up a squirrel table. These have become very popular over the last couple of years and they're super easy to make if you have some leftover wood lying around.
Squirrel-Proof Bird Feeders
Buying Guide & FAQs:
Buying Guide & FAQs
When you're buying your first squirrel-proof bird feeder, there are several features that you may want to consider rather than just buying the first product that states that it will deter squirrels. Not all bird feeders are created equal, after all. An adult squirrel is a clever little thing, willing to continuously try to get to any food source that they think they can reach. They have a lot of jumping power, which means that most pole-mounted bird feeders are somewhat useless (unless they have a squirrel baffle or something similar attached).
A hanging bird feeder that you can put up high, out of the reach of squirrels may sound great but when in action... Well, it doesn't exactly work. To hang a bird feeder, you'd need something to hang it off of, which means that a rodent can likely get up there somehow. Squirrels chew through plastic and wood, too, which makes metal designs more efficient.
Here is a quick list of ideal features to look for in effective squirrel-proof or squirrel-resistant bird feeders:
Either not pole-mounted or has the potential for a squirrel baffle to be added.
Not made of chewable materials.
Suitable for different types of bird food (you may prefer a suet feeder or you may be happy just stocking sunflower seeds for your birds).
A good number of perches (a motorized perch ring may sound cool, but you could scare away your birds. It's also important for there to be enough space for feathered visitors).
Suitable for different sized birds (many weight-activated bird feeders aren't suitable for larger birds, is that an issue for you?).
How Do Squirrel-Proof Bird Feeders Work
The majority of quality squirrel-proof bird feeders are reliant on springs that feel the weight of a squirrel. When they reach the feeder, the adult squirrel automatically closes the ports that would have otherwise allowed them access to the bird feed that has been put out. This does mean that most feeders that work in this way aren't suitable for areas that get a lot of large birds because their weight may set off the feeder, too.
There are also caged squirrel-proof bird feeders, which are exactly what they sound like - bird feeders with a cage around them that helps stop squirrels from being able to access the bird food. Some of these caged feeders use spring-loaded mechanisms, too, so be sure to read about what you're buying by checking out the description offered alongside the product. Otherwise, you could end up with a simple wire bird feeder when you want something more sophisticated to stop your local squirrels from being menaces.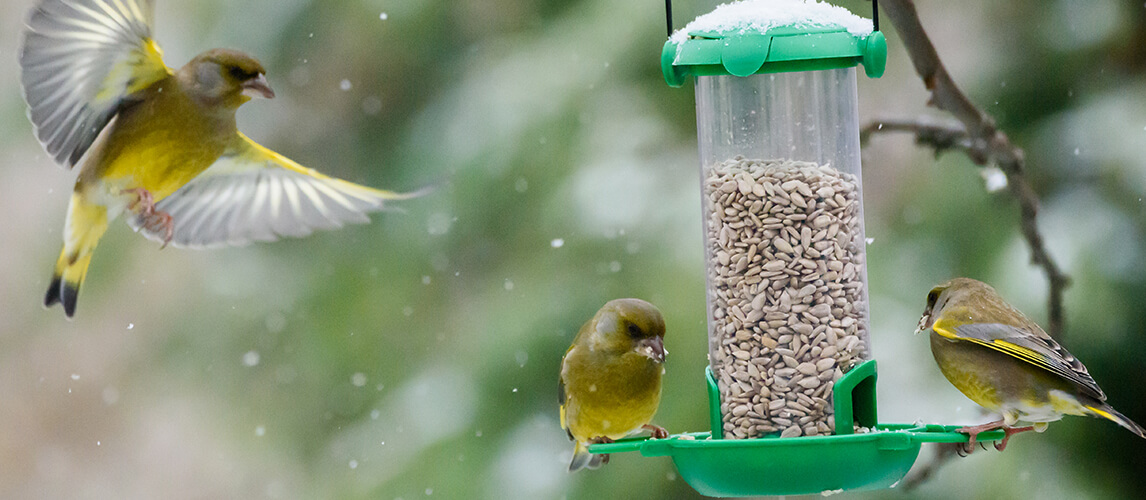 Different Types of Squirrel-Proof Feeders
There are two main types of squirrel-proof bird feeders, both of which can then be constructed into a number of designs like the seed tube bird feeder or bird feeders that look like tiny houses.
Spring-loaded squirrel-proof feeders are more expensive than caged squirrel-proof feeders because they have an internal mechanism that must be delicate enough to close when the weight of a squirrel is added, without constantly staying closed when a bird visits. These spring-loaded feeders exist in a range of shapes and sizes, some with just two ports for birds to eat from, and some with many.
Caged squirrel-proof bird feeders are usually cheaper and easier to find in pet shops. they're easy to recognize because of the external wire cage that wraps around the internal seed and bird feed storage. These caged bird feeds may also have a mechanism to close the feeding ports when the weight of a squirrel appears, or they may be a simple feeder that uses the cage as a way of stopping a squirrel in its tracks.
Ways To Keep Squirrels Off Bird Feeders
As well as buying a squirrel-proof bird feeder, you may consider purchasing additional protection in the form of a squirrel deterrent. These usually exist for pole-mounted bird feeders, but there are other ways to protect your bird feeder if you don't want to buy a baffle.
Some wildlife organizations recommend using vaseline to grease the pole of a mounted bird feeder, which can be a cheap and quick way to keep squirrels from being able to climb up to get the seeds you've put out. For non-pole-mounted feeders, you'll need to get more creative and keep the feeder as far out of jumping distance as possible. Remember that squirrels can and will climb up a tree to get to your hanging feeder, so it might just be best to give in and buy one of the best squirrel-proof bird feeders that we've reviewed in this guide.
Squirrel repellent spray is also an option, but it may not be particularly effective for your outdoor bird feeder and you should always be careful about using chemical sprays near food that you've put out for your local wildlife.
FAQs:
Q:

Can the squirrel-proof feeder keep chipmunks, raccoons, and other small animals away?

A:

Some squirrel-proof bird feeders have more sensitive weight-sensing mechanisms that will close when smaller rodents like chipmunks get onto the feeder. The danger with these is that you may be stopping all but the tinier birds from being able to access your bird feeder. Standard rodent-proof feeders should do a good job of keeping all of these animals away, especially if they're made of chew-proof materials. Be particularly cautious if you have raccoons around and a plastic bird feeder because it's not going to last long.
Q:

Where to set up squirrel-proof feeders?

A:

For bird feeders that are mounted on a pole, you'll want to keep a clear distance of at least 5 feet between the feeder and any fences or trees. Also, avoid putting these feeders near windowsills. Even a mounted feeder with a baffle can still be accessed by a squirrel if they're determined enough! Hanging squirrel-proof bird feeders are easier to set up because the part of the feeder stopping the squirrels is the feeder, itself, and not a baffle. Still, don't make it easy for squirrels by hanging it on the lowest branch of the tree that hangs by your backdoor.