Calming Treats For Dogs Zesty Paws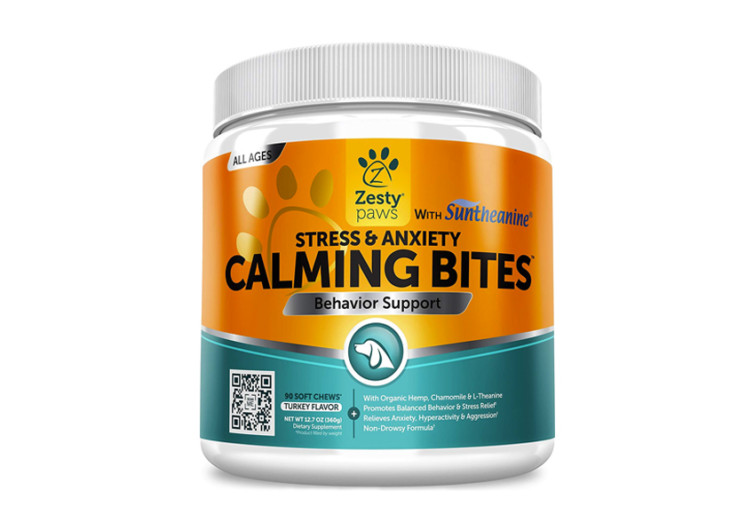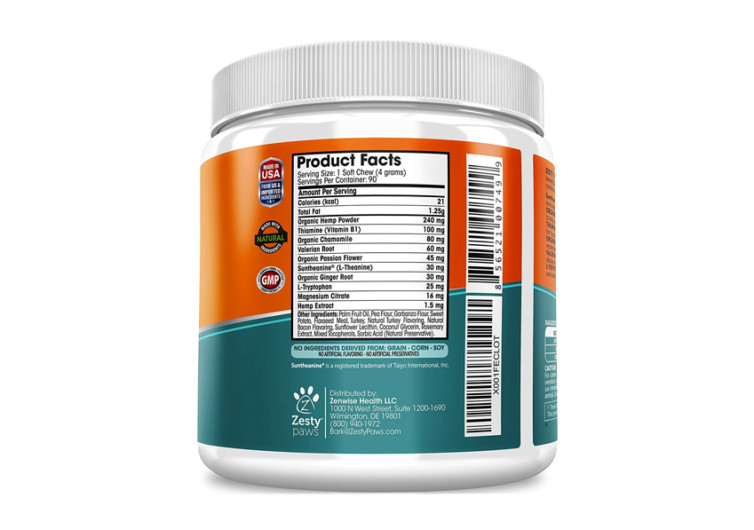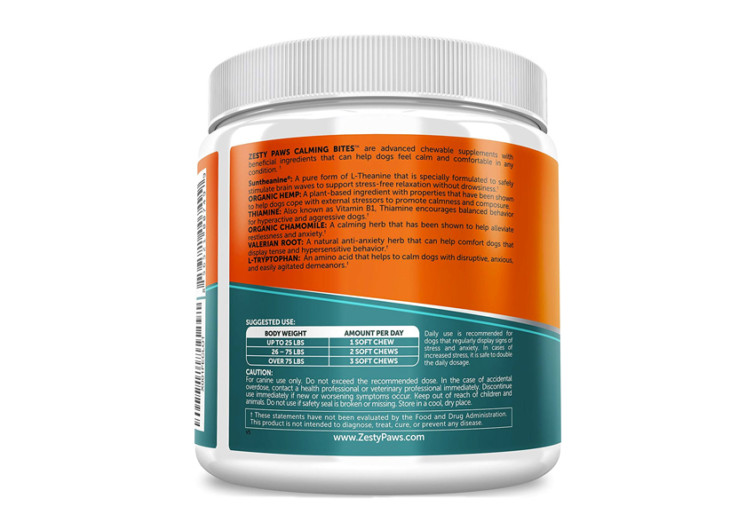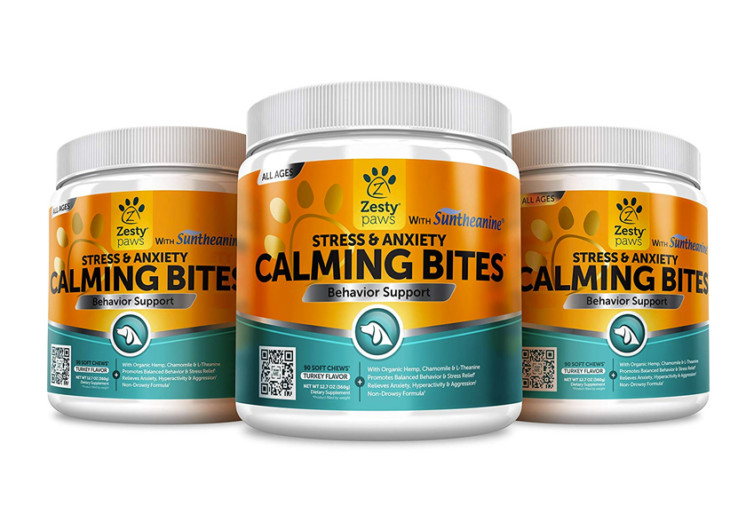 Not all dogs have the confidence to face whatever challenges that can come their way. Some can also get anxious and skittish with simple, non-threatening events. Calming these dogs so they don't develop more serious behavioral problems is the inherent aim of Zesty Paws' Stress & Anxiety Calming Bites. It is important to take note that this is not a supplement that addresses all of your dog's anxiety issues. Behavioral problems in dogs respond best to behavioral therapies. Calming Bites supports such therapies.
One of the most beneficial ingredients of Calming Bites is Suntheanine, the brand's formulation for L-theanine. This is the same amino acid that is present in green tea and gives the Calming Bites its ability to calm anxious dogs. The good thing about L-theanine is that it relaxes the mind without causing it to fall asleep. This is unlike other anti-anxiety medications for dogs that make them drowsy. It is one of those natural substances that can alleviate anxiety and lower the stress levels of dogs without producing side effects.
Aiding in the stress-busting effects of L-theanine is organic chamomile. This is a natural ingredient that also possesses powerful relaxing properties. It is perfect for relieving stress in dogs and allowing them to lead their lives in a more carefree and productive manner.
Calming Bites also contains L-tryptophan which is an amino acid that promotes the production of serotonin. For those who do not know, serotonin is a substance that is responsible for regulating mood. It can regulate anxiety and promote a sense of wellbeing. It's a happy hormone.
This Zesty Paws formulation also comes with valerian root. This ingredient provides the Calming Bites with powerful muscle-relaxing benefits. As dogs experience anxiety and stress, their muscles become tense. Valerian root helps relieve the tension in the muscles so your dog will not feel so uptight.
Ginger root also augments the relaxing and anxiety-busting properties of the other ingredients. There's organic hemp and passion flower for additional relaxing capabilities. Together, these ingredients provide the Calming Bites its remarkable ability to relax and calm your anxious dog.
The Zesty Paws Calming Bites comes in delicious bacon and turkey flavor that dogs will like. Giving it to your pet shouldn't be a problem. Each soft chew contains only 21 calories so you'll also not worry about getting your dog overweight.
The Calming Bites is an all-natural solution that can support your anxious dog's behavioral treatment.
Related Reads
Related Reads