UPSKY Cat Toy Roller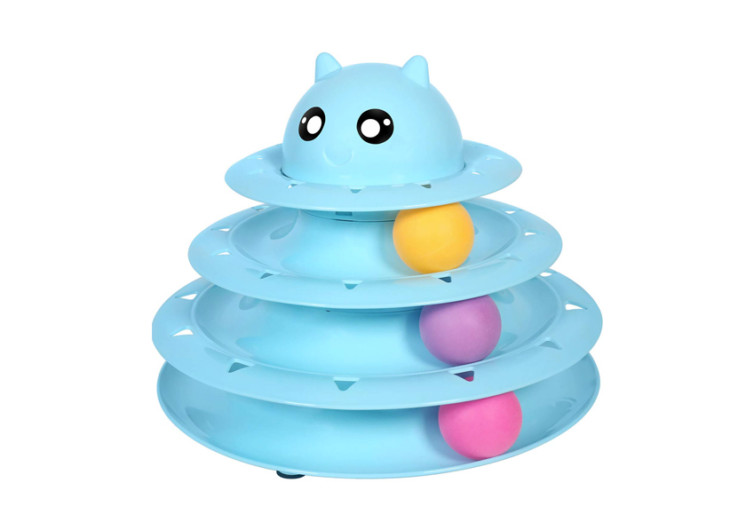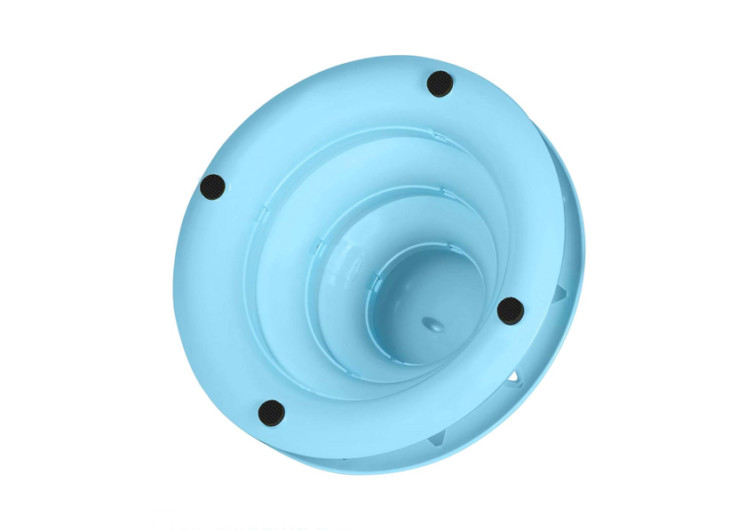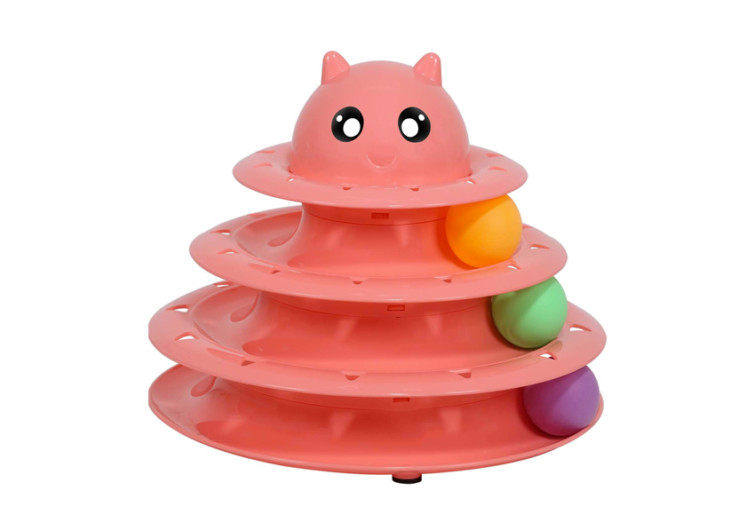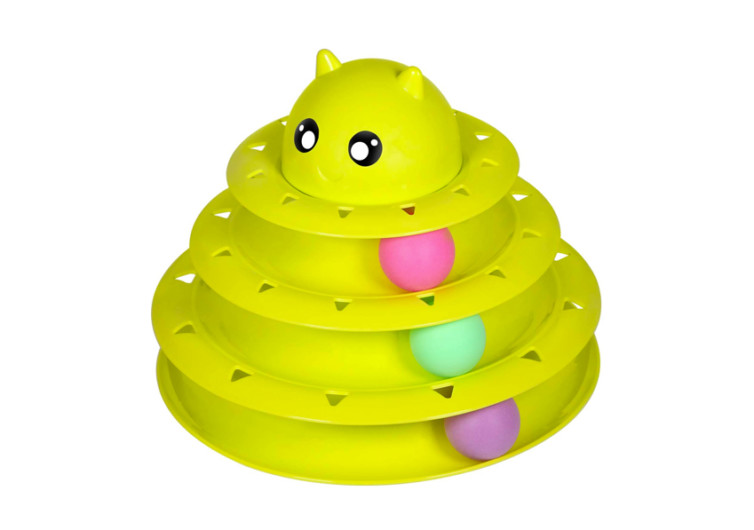 The UPSKY Cat Toy Roller may be a simple plaything for felines, but it comes with an ingenious design. The cat toy integrates the design elements of nesting cups while playing to a cat's natural tendency to pounce on a moving prey.
Kitty ball rollers are one of the most popular kitty toys. The design is simple enough that you have a flat disk with a channel encircling the perimeter of the disk. The channel or groove is where a pet-safe ball rolls in. As the cat tries to pounce on the ball, it "runs" around the "track" or groove.
This accomplishes two things. First, it stimulates the cat's predatory instincts, allowing it to feel more alive. Second, it is a form of exercise since the cat will try to do everything it can to "pounce" and grab the ball.
Conventional cat ball rollers only come as a single disk. The UPSKY Cat Toy Roller, on the other hand, features three tiers or disks stacked on top of each other. Hence, your cat will have to double up on its efforts of "catching" not one, but three colorful balls. If a single ball can already provide cats with endless fun and exercise, one can imagine what three balls in three different tiers can bring to your cat.
The UPSKY Cat Toy Roller is available in three sturdy and colorful designs. They do have the same kitty figure design, however. What is rather unusual is that the appearance of the UPSKY is that of an alien creature. The four disks that form the grooves for the balls look like the concentric rings of an alien kitty that visited Earth to have a wonderful time with terrestrial cats.
Kidding aside, the construction of the UPSKY is noteworthy enough. It boasts of polypropylene build that is resistant to both tear and scratches. The same material helps ensure easier and hassle-free cleaning.
One of the drawbacks of such a feline toy is that they do skid on the floor. With the UPSKY, however, the brand integrated four anti-skid grips. These are textured rubber attachments that help prevent slipping. It allows the cat toy roller to stay in one place, regardless of how "active" your cat is in playing with it.
The UPSKY Cat Toy Roller should keep your furry feline entertained for countless hours. It is also a great contraption for encouraging the cat to exercise.
Related Reads
Related Reads