TaoTronics Retractable Dog Leash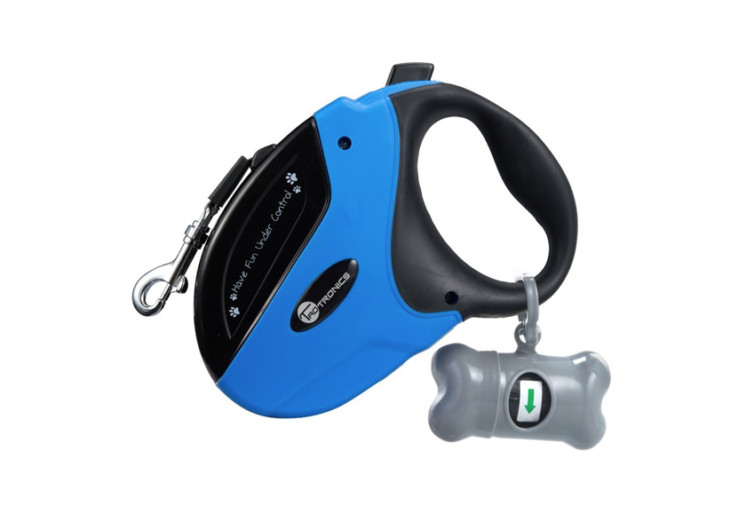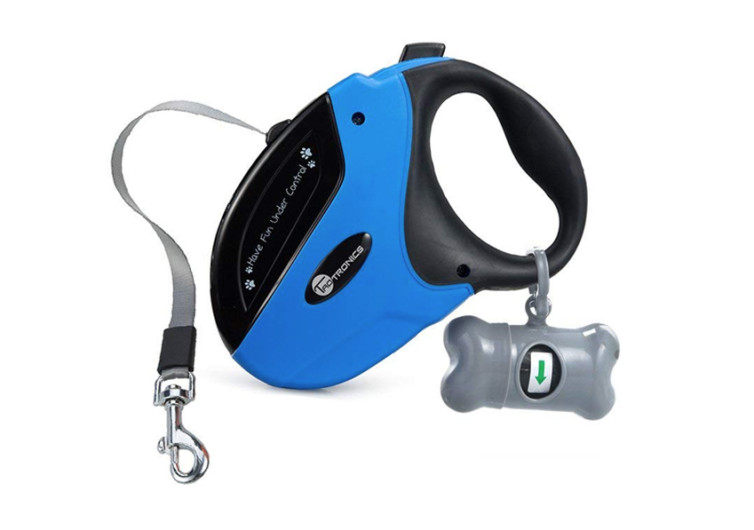 TaoTronics is famous for designing and manufacturing useful and affordable pet products. One of their most useful doggie accessories is the TaoTronics Retractable Dog Leash. With a price tag that is friendlier and a design that's better than most, the TaoTronics is a worthy dog leash to have.
With 16 feet of retractable leash, the TaoTronics can give your pet the sense of freedom it deserves. While this freedom is "limited", it is still a lot longer than standard fixed-length leashes. Most of these leashes are only 4 to 5 feet long. TaoTronics is about 3 to 4 times longer than that. This allows your pet to roam and explore its surroundings without you losing control of its movements.
The leash comes with nylon fabric construction. This is a lot sturdier than other leads that feature flimsy polyester fabrics. It is strong enough to withstand the pulling strength of a 110-pound dog. The leash doesn't have any reflective trim on it, however. As such, if you're looking for something with this safety feature, the TaoTronics may not be for you.
On the plus side, the retraction mechanism on this dog leash features a heavy-duty spring. This allows for the effortless retraction of the leash. Housing the leash and spring mechanism is an ABS plastic case. This also features an ergonomic grip that comes with an anti-slip handle. It's the perfect system for those with buttery fingers. You'll never lose your grip of the TaoTronics. You won't complain of strain on your palms, too.
The leash retraction system is very easy to operate. You can release, brake, and retract the leash using only one hand. It's unlike other systems that require you to hold the handle of the leash while the other hand fumbles with the controls. This one-handed operation of the TaoTronics Dog Leash can come in handy when you have other things to hold.
The device also comes with a bone-shaped dog poop bag dispenser. It's a smart way to manage your pet's poop as you take a walk in public spaces. It also comes with a free roll of pet poop bags. You'll have to purchase additional poop bags, however, once you've used up the roll.
The TaoTronics Retractable Dog Leash is perfect for pet owners who want to give their dogs more freedom. It boasts of heavy-duty construction and a thoughtful design. It can make every dog-walking session a pleasing experience.
Related Reads
Related Reads