Sleepypod Air In-Cabin Pet Carrier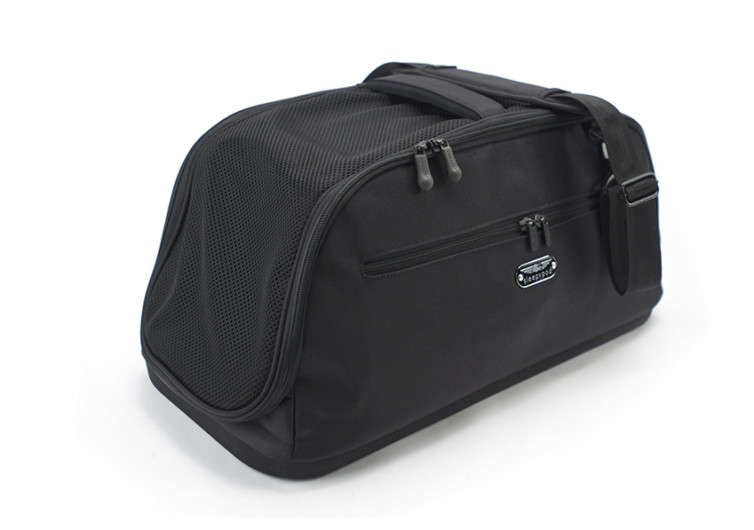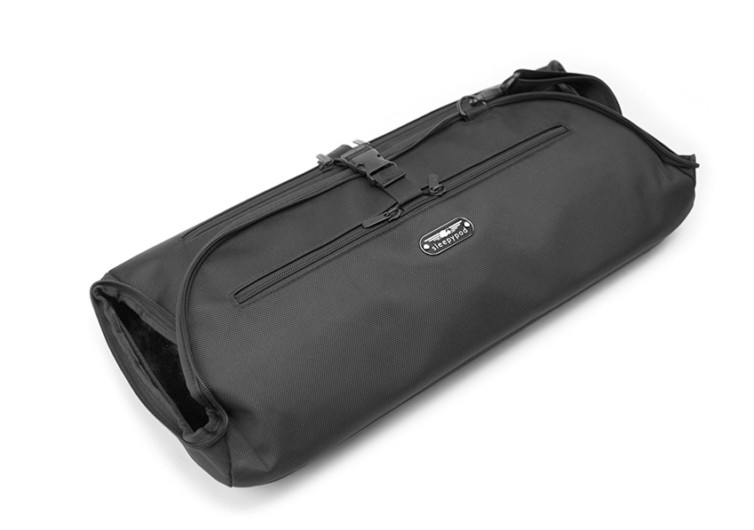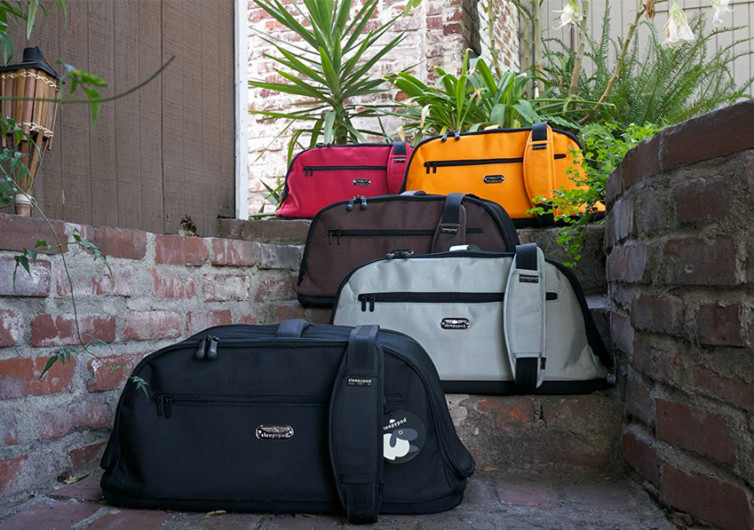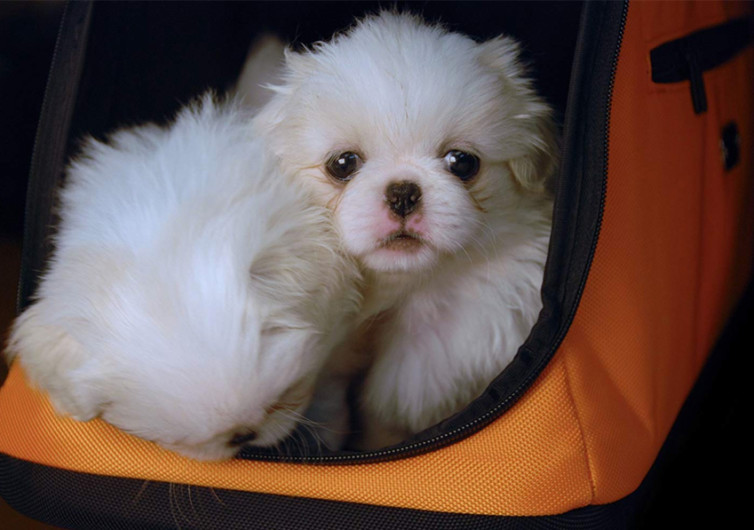 The Sleepypod doesn't look like any other travel pet carriers you've seen. This foldable pet crate has the design of a luxurious-looking travel bag. It features some innovations that other pet carriers can only conjure in their dreams. This is a pet bag that pet parents will always be proud to carry around.
Traveling pet parents will love Sleepypod's TSA and airline-compliant design. The design of the Sleepypod allows for the contraction of the top to fit in the space under airplane passenger seats. It also features a top and front-side mesh panel to give pets ample ventilation. These are some of the fundamental requirements for air pet travel that Sleepypod complies with in full.
But what separates this pet carrier from others is its trolley pocket. This feature allows the attachment of the Sleepypod through the handle of your travel luggage. The innovation frees your hand to hold other things. Most pet carriers require you to hold them or carried over the shoulders. The Sleepypod can rest and stay secured on your travel luggage.
There are dual straps, too, on the pet carrier for added security. It allows for the attachment of the pet carrier to your car's seatbelt mechanism. This helps ensure safer travel for your dog or cat. This feature is crash-tested so you'll be certain of your pet's safety on the road.
The Sleepypod comes with nylon fabric exterior construction. This is the same material used in premium travel luggage. Inside the pet carrier is an ultra-plush polyester lining to provide comfort to your traveling pet. If you're traveling in the winter, it may be a good idea to get Sleepypod's warmer pad. This will help keep your dog or cat warm and cozy in its travel den. There is also a safety tether inside the pet carrier. This secures your pet in the bag, preventing escape.
The pet carrier also provides a privacy panel, which is perfect for shy and anxious pets. You can always remove this panel once you're in a more familiar place or environment. There are large zipper pockets on both sides of the pet carrier, ideal for stashing your furbaby's stuff.
The Sleepypod is not for every type of pet, however. It can only accommodate a small dog not weighing more than 15 lbs or a cat maxing out at 18 lbs. Regardless, it is still a smarter way for your pet to travel.
Related Reads
Related Reads