Sherpa Airline Approved Pet Carrier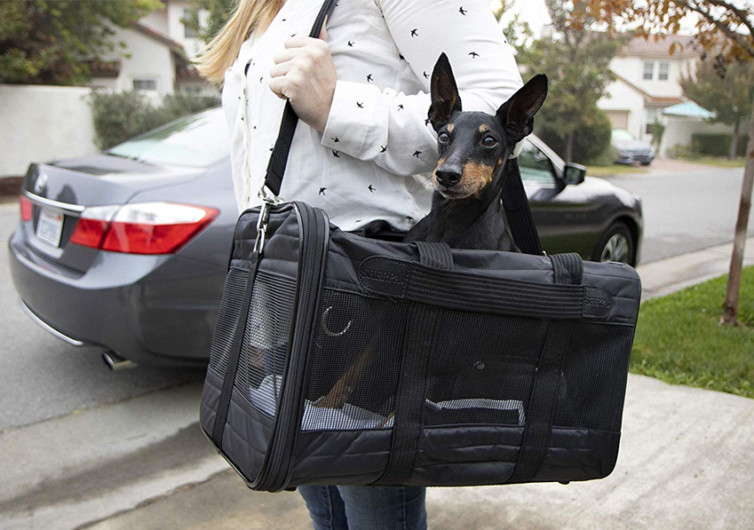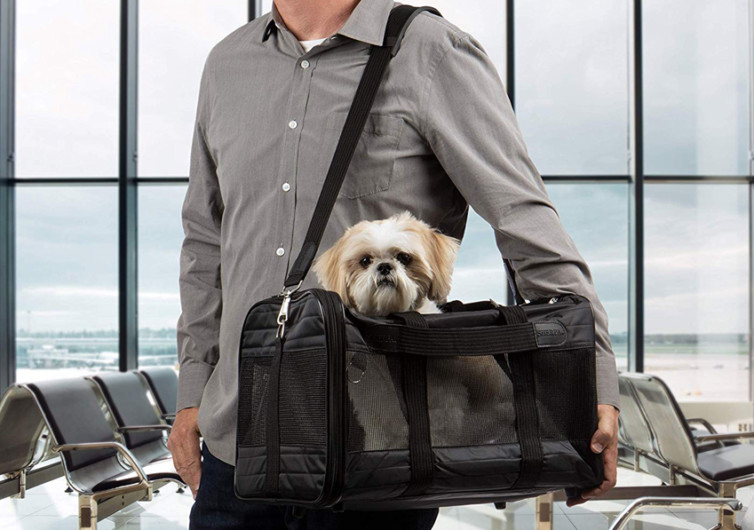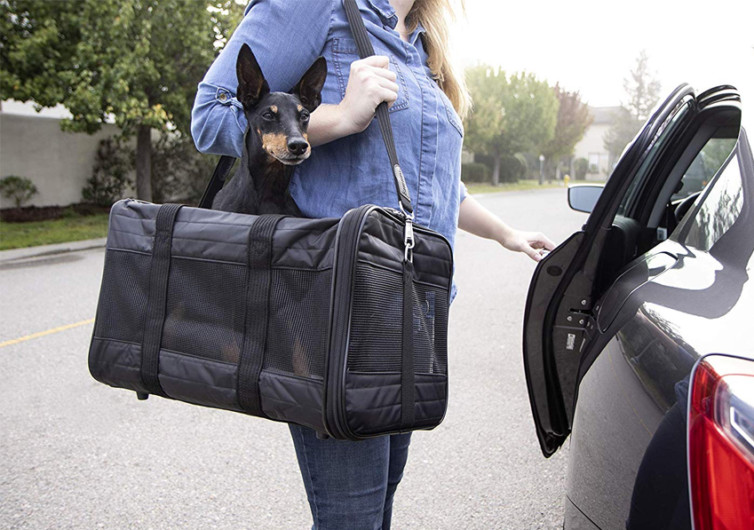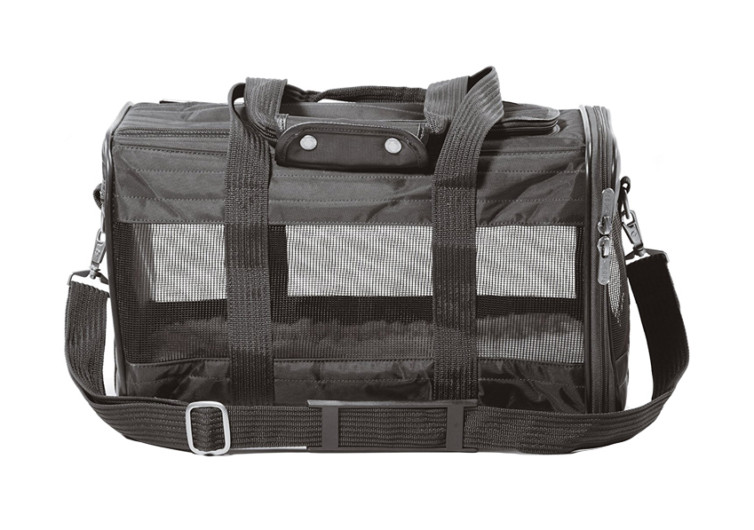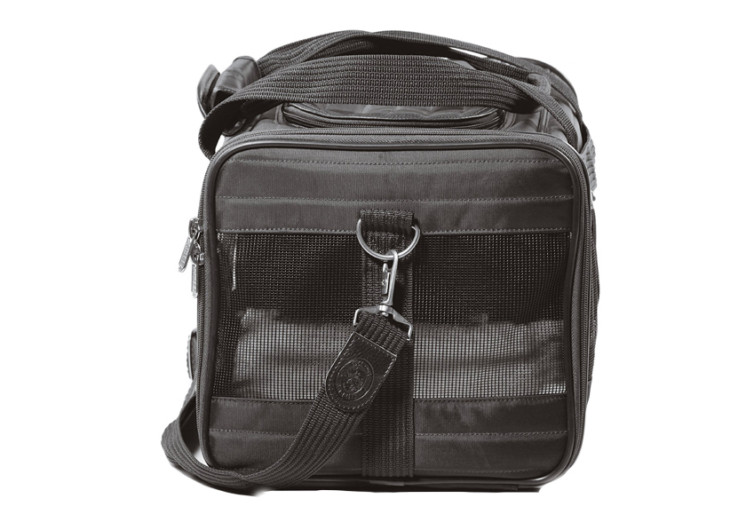 The Original Deluxe Pet Carrier from Sherpa is a reliable pet carriage system you can bring in your adventures. It features a design that allows for adequate ventilation and a roomy interior for your pet to move about. It also comes with dual carriage options for the convenience and comfort of pet parents.
Unlike other pet carriers, the Sherpa complies with the specifications of the airline industry regarding pet carriage systems. At the very least, you can be certain that your next flight will proceed as smoothly and uneventful as you hope for. Its largest variant only measures 19 inches long, 11.5 inches high, and 11.75 inches wide. This is well within the allowable in-cabin pet crate dimensions required by airline companies.
The pet carrier also features a unique spring wire frame. This allows pet parents to push the bottom of the carrier by a few inches. This will help comply with the under-seat requirements by airliners.
If airline companies allow the Sherpa in their passenger cabin, the implications for pet travel are immense. Going to the clinic should no longer be that intimidating and stressful for your pet. Traveling by car or by train or on any other mode of transportation will be a breeze.
The Sherpa looks like a medium-sized gym bag, but with mesh paneling. This allows your pet to feel more comfortable during the ride. All four sides of the Sherpa feature heavy-duty mesh panel, facilitating better ventilation for your dog or cat. There's another benefit to having mesh panels. Your pet can keep an eye on you so it will not feel very anxious during the travel. This also helps you check on your pet without having to open the carrier.
Inside the Sherpa is a machine-washable lambskin liner. Don't worry as it's not a real lambskin. However, it is soft enough to make your pet's ride more comfortable. Of course, you can add your pet's own bed if you like. But make sure that it is not too thick that it will take up too much space.
This pet carrier comes with dual carriage mechanisms: a grab handle and a shoulder strap. Both mechanisms come with padding, except that it is not that cushiony. Nevertheless, you will not complain about discomfort in your hands or on your shoulders.
The Sherpa Original Deluxe Pet Carrier is a safe and comfortable way for pets to join you in your adventures.
Related Reads
Related Reads