Schwinn Rascal Pet Trailer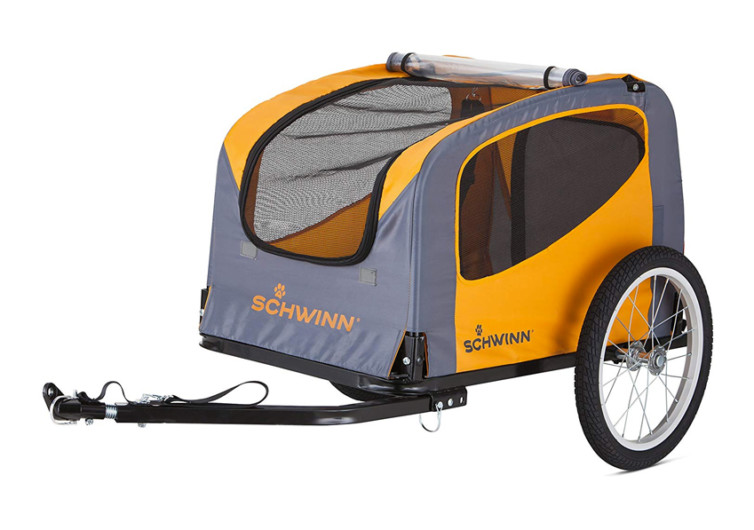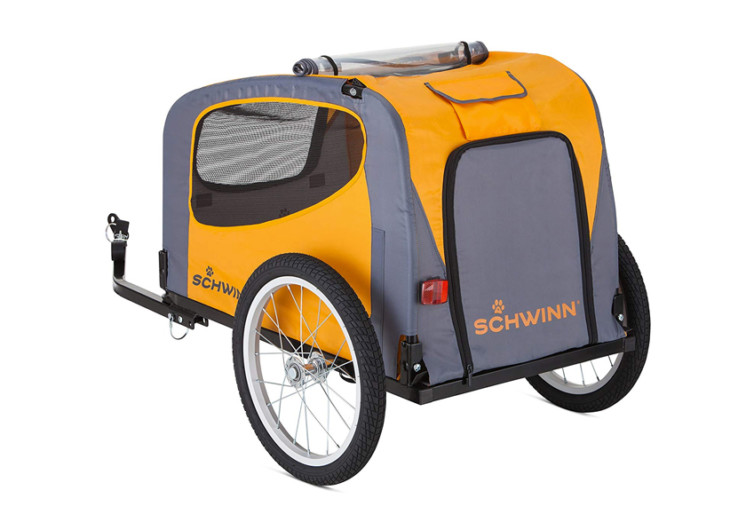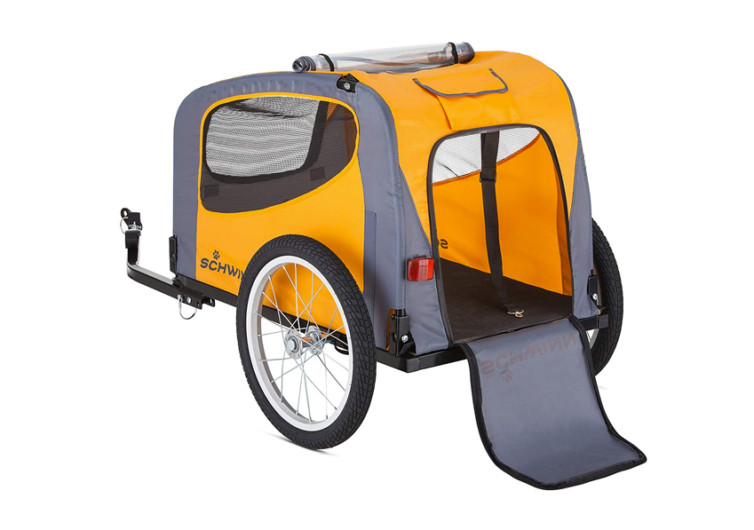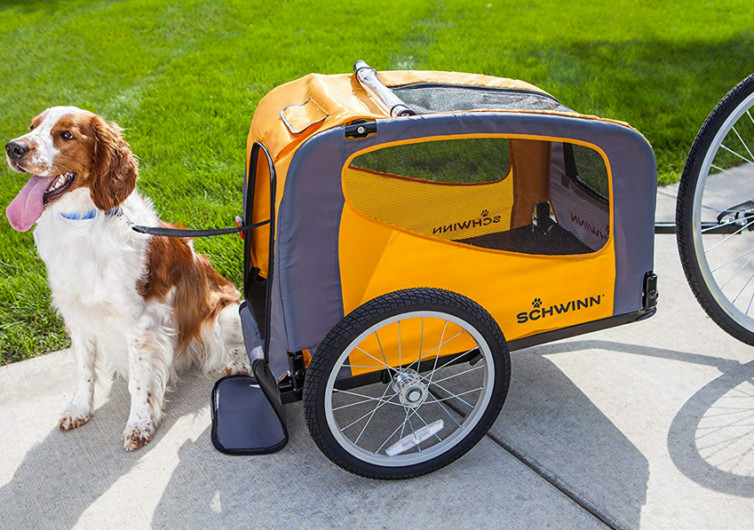 If you have a bicycle and you'd want to take your pet for a ride, you will have a better chance with Schwinn's Rascal Pet Trailer. This is a system that is a lot safer and more comfortable for your pet compared to bicycle pet carriers. With the Rascal, you're giving your pet the ride of its life. It would be like traveling back in time when everyone traveled on horse-drawn carriages. The difference, of course, is that you're using your bicycle and not a horse.
Conventional handlebar-mounted pet carriers can only accommodate up to 15 lbs of pet weight. So, if you intend to bring your aging Dalmatian, then you've got a problem. The Rascal handles pets weighing up to 50 lbs. It has a spacious cabin to make the ride more comfortable for your pet. The side and front panels of the Rascal feature mesh windows for improved ventilation. The same feature can help keep bugs and other critters out.
At the back of the Rascal is a doggy door that zips into place. It is wide enough to allow ease of entry and exit for your pet. The wagon also comes with a safety flag, improving its visibility to others should you decide to take a ride in high-traffic areas.
Unlike other systems, however, the Rascal only comes with two wheels. Other pet trailers come with three wheels for greater stability and a smoother ride. Regardless, Schwinn makes sure that the ride is as comfortable and smooth as possible. Instead of using plastic or solid rubber wheels, Schwinn is using 16-inch aluminum bicycle rims. Accompanying the rims are standard bicycle pneumatic tires. These guarantee better ride quality.
One of the best things about the Rascal is that it is collapsible. Fold it down and stash it in the back of your car. When you get to the park or the picnic grounds, you can then unfold it and assemble it without a fuss. Coupling the Rascal to your bicycle is also easy. The bike coupling system comes with a universal design. This means you can mount the Rascal on almost any other bike that you may have.
The Schwinn Rascal Pet Trailer is a safer, more stable, and more comfortable way for small and medium-sized dogs to enjoy biking. It is durable and very easy to mount. It is collapsible, too, allowing for ease of storage, handling, and transportation.
Related Reads
Related Reads