Pro Pet Works All Natural Oatmeal Dog Shampoo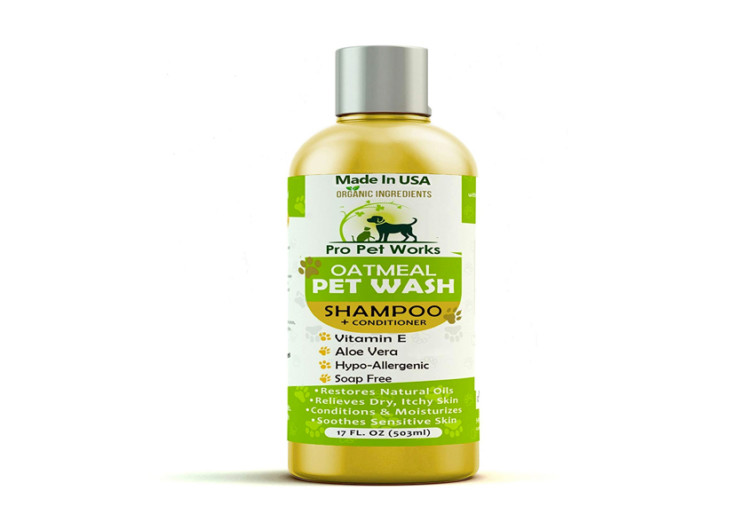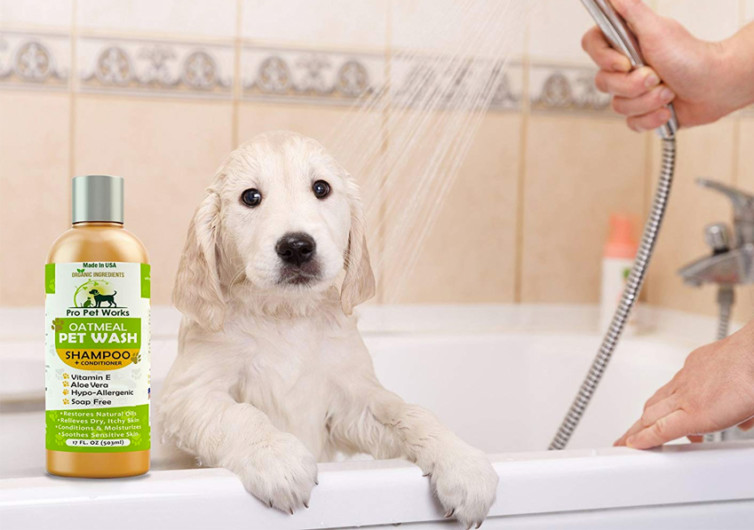 Your pet dog deserves a good bath every now and then. It should not be too frequent so as not to strip away the natural oils in its skin. One way you can replenish such oils is by using the Oatmeal Pet Wash Shampoo from Pro Pet Works. This is a hygiene and grooming product that also doubles as an excellent skin and coat care formula for modern pets.
The Pro Pet Works boasts of a blend of natural ingredients that bring a lot of good stuff to your pet's skin and coat. There is organic aloe vera which is known for its powerful polyphenols. These compounds apply their antioxidant properties on the skin and hair of your pet. Working to improve the ability of cells to fight oxidative stress, these compounds produce a healthier skin and coat for the pet.
This pet shampoo also comes with oat proteins. Like aloe vera, oatmeal packs powerful antioxidants called avenanthramides. These help promote a shinier coat and healthier skin in pets. When combined with the antioxidant benefits of aloe vera, you get a shampoo that is perfect for managing your pet's skin problems. You do not have to worry about dry and itchy or flaky skin anymore since the antioxidants in these compounds can help address such issues.
As if aloe vera and oatmeal were not enough, Pro Pet Works also includes the antioxidant vitamins A, D, and E. These vitamins support the amazing physiologic properties of oatmeal and aloe vera to promote healthier pet skin and coat. While this pet wash shampoo is not a medicated formula, the benefits that its ingredients provide convey some therapeutic benefits to itchy and inflamed skin.
There's a combination of coconut oil and almond oil, too. These two base oils help nourish the pet's skin and minimize drying. The oils also help replenish the skin's natural oils that may be stripped away by frequent bathing. In addition, almond and coconut oils also possess antioxidant properties. You can think of the formula as one that's intended for dogs and cats with inflammatory conditions like allergies and skin disorders.
With its soap-free and hypoallergenic formulation, the Pro Pet Works Oatmeal Pet Wash Shampoo is a great tool for maintaining the health of pet skin and coat. It comes with natural conditioners that ensures smoother and shinier coat for your pet. It has a nice, fresh scent, too.
Related Reads
Related Reads