Adopting a Pit Bull: Things You Need to Know
A pit bull is an absolute joy to have at home. That is if you know to take good care of it. It is one of the most friendly and energetic dog breeds to have, even though it has a face that suggests otherwise. It is the perfect dog to come home to as you can expect a lot of full body hugs, head butting, and tail wagging. The sad reality is, most people do not take enough time to learn how to take care of a pit bull as it requires some amount of commitment. Thus, a lot of these friendly little guys end up in dog shelters. In case you are planning on purchasing or adopting a pit bull for the first time, then you have come to the right place. In this article, we will take you through the important factors you must consider when adopting a pit bull.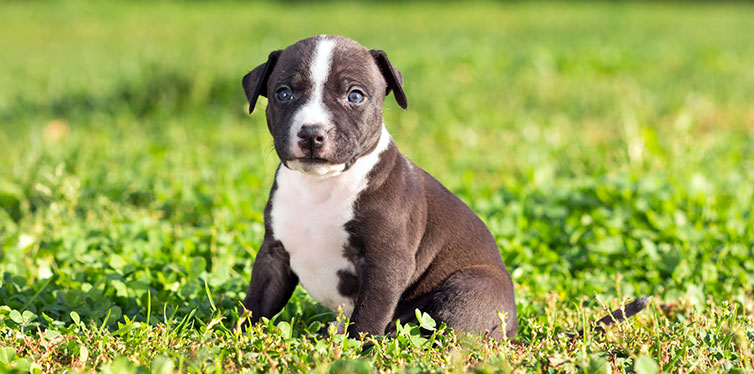 Pit Bull Adoption
Adopting a pit bull is easier and far less expensive than buying one from a breeder. On average, the cost of adopting a pit bull is around $200. Buying a pit bull from a breeder ranges from five hundred dollars to two thousand dollars, depending on its breeding. Some can even go as high as twenty thousand dollars. The best places to adopt a pit bull are rescue shelters that specialize in pit bulls. There are several shelters and dog rescues available to choose from. You can speak to your local vet for the best recommendations. You can also browse through countless options on the internet.
A Pit Bull's Temperament – It's Not All Negative
You may have heard or read about a lot of negative comments about the temperament of pit bulls. But those are only isolated cases and do not characterize the general temperament of pit bulls. Generally, pit bulls are very friendly, loyal, and protective dogs. They love to be touched, petted, cuddled and given attention. A pit bull is the type of dog that will come running out to meet you on your way home. They are also very good at guarding and protecting children as they are very affectionate. Aside from your children, a pit bull considers it very capable of protecting the whole family. Thus, it is unfortunate that so many people give in to negative stereotypes about pit bulls.
Your Pit Bull's Health and Life Expectancy
A pit bull is generally a very healthy breed of dog. The average lifespan of a pit bull is usually between eleven years to thirteen years. It has a strong skeletal formation. However, just like other breeds of dogs, a pit also has some health challenges.
Hip dysplasia: This is a defect that is hereditary. It occurs between the dog's hind legs and hip. This condition may cause a lot of pain, discomfort, or uneven gait.
Cataracts: A pit bull is also prone to cataracts. A cataract forms a thick fluid-like substance along the lens of the dog's eyes. It can cause blindness, especially in older dogs, if it is left untreated.
Aside from these two primary health problems, pit bulls are also prone to several heart conditions such as irregular heartbeats and obesity. Some pit bulls also have allergies to different types of food. These are not life-threatening and can be managed relatively easily. However, the primary health conditions may require surgery.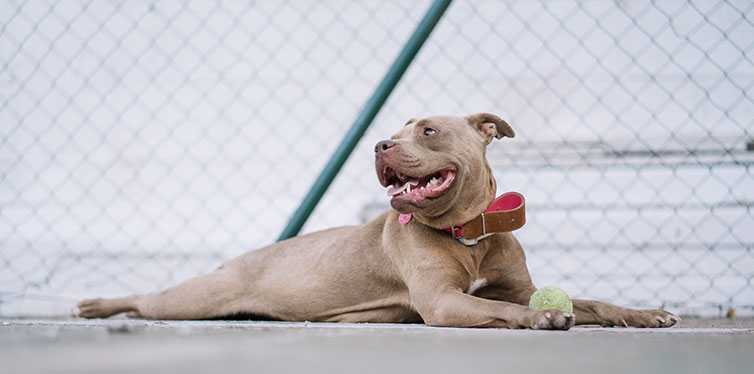 Keeping Fit
A pit bull is very agile and energetic. Thus, it requires the same amount of exercise that can match its energy levels. A lack of enough exercise can easily lead to unhealthy weight gain. To keep a pit bull well exercised and healthy, all it needs is enough walking time for a few minutes and a lot of playing time. However, because a pit bull can be very aggressive when it is excited, it is important to start playing with it and getting it socialized at a very young age. This will get it used to the playtime without becoming aggressive. It is also safe to hire the assistance of a professional dog trainer if you are acquiring an already grown pit bull. A dog trainer will help train your grown dog to handle playtime without aggression.
Feeding and Nutrition – How to Feed Your Pit Bull 
A pit bull's diet should match its physique and energy levels. Generally, this breed of dog can eat almost anything. But this is not a healthy option as it can easily lead to obesity, especially when it consumes a lot of foods that are high in carbohydrates. A pit bull has a very healthy appetite. To keep it healthy, it requires food that is rich in high-quality protein. It also requires a diet that comes with a healthy blend of essential nutrients and vitamins. The high-protein food will help to support its muscular structure. It will also assist in ensuring that it maintains a healthy heart. Carbs are important, but they should only form a minor part of its diet, not more than fifteen percent. Also, ensure that it has a constant supply of clean water to keep it hydrated.
How to Groom Your Pit Bull
When it comes to grooming, pit bulls are low-maintenance dogs. This is because they have short single coats that do not require too much attention. However, regular brushing is important to keep the coat looking good. Brushing a pit bull's coat once a week is more than enough. Always use a soft-to-medium bristle brush or a curry brush. Brush the coat gently and in the direction of the flow of hair. Brush it from top to down to remove insects that may be hiding in the coat. Once you are done with brushing it, use a damp and clean cloth to wipe its coat from the neck to the tail. Make sure to brush its teeth once every week. You can seek the assistance of your vet if it is your first time. Also, trim its nails often. Once a month should suffice. Again, talk to your vet first if this is your first time.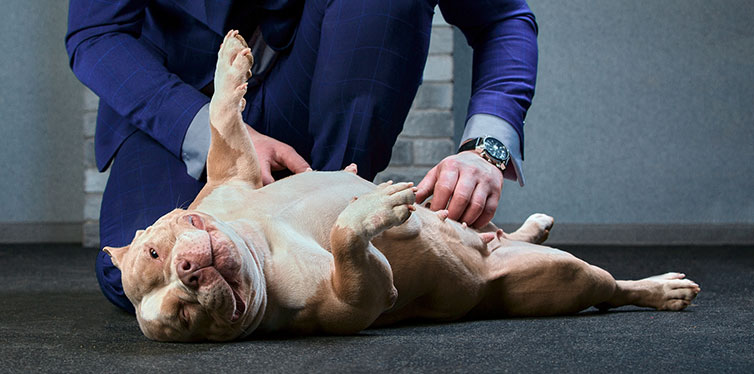 To Summarize
If you are considering adopting a pit bull, then it is not such a bad decision as some people may think. Contrary to the popular stereotype, a pit bull is a loving and friendly dog. It is loyal, protective, and very affectionate. It is generally a healthy dog that does not require too much attention in terms of grooming. However, just like any other canine friend, a pit bull comes with responsibilities. We have made all the necessary information available in this article. So, the question is, are you ready for a pit bull? Then what are you waiting for?
Sources:
Related Reads
Related Reads