Petrodex Enzymatic Toothpaste for Dogs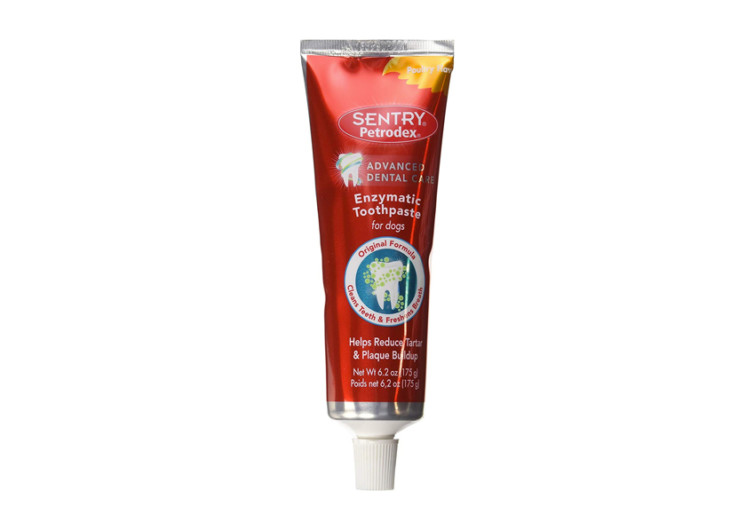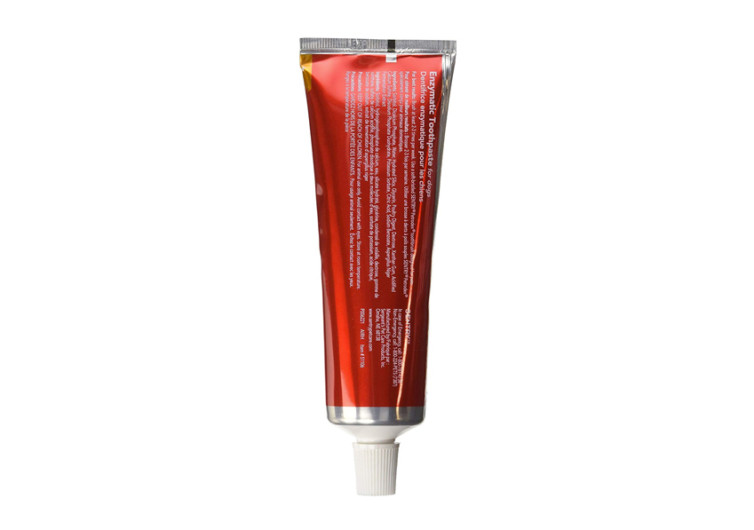 Caring for a pet's teeth and gums is the inherent responsibility of every loving pet parent. Too bad, one cannot use the same toothpaste that he or she uses. Only a pet-approved dental paste will be safe and effective enough for your canine friend. Consider the Sentry from Petrodex. This is a dog-friendly toothpaste that boasts of a unique formulation to fight germs in the mouth while being safe on the dog's tummy.
The problem with dogs and other pets is that they haven't learned the art of gargling and spitting the foamy rinse in their mouth. As such, they will ingest this frothy substance. The issue is that human toothpaste contains chemicals that may be too harsh for the dog's tummy. It can cause stomach upset and other gastrointestinal complaints. That is why only a pet toothpaste will work to fight tooth decay without harming your pet's stomach.
Sentry features a unique formulation that includes bioactive enzyme systems. These natural enzymes "eat" away at the microorganisms that may be present in your dog's oral cavity. By eliminating these microorganisms, you also get to reduce plaque buildup. In a way, this can help reduce the incidence of tartar formation.
To be more specific, the Sentry boasts of Aspergillus Niger fermentation extract. This microorganism is what produces the bioactive enzymes that are critical in maintaining optimum oral and dental health in pet dogs.
Like all toothpastes, the Sentry also comes with hydrated silica and other natural abrasives. These substances act like microscopic brushes that remove biofilm buildup on the surface of your dog's teeth. The same compounds also help eliminate food particles and debris on the dog's gum line.
The issue with other pet toothpastes is that they come in less-than-appealing flavors. Sentry boasts of a delicious poultry flavor formulation to help entice your dog during brushing. This will make it a lot easier to brush the dog's teeth and gums. You can use a pet toothbrush with extra-long handles or one that you can put over one of your fingers. Some pet parents prefer wrapping a finger with a moist gauze pad, then rubbing this against the pet's teeth and gums. There's better control this way.
Regardless of how you intend to brush your dog's teeth, using Petrodex's Sentry Enzymatic Toothpaste should make it a lot easier. With a delicious flavor and a safe and effective formulation, this is perfect for your pet.
Related Reads
Related Reads