Petmate Pooper Scooper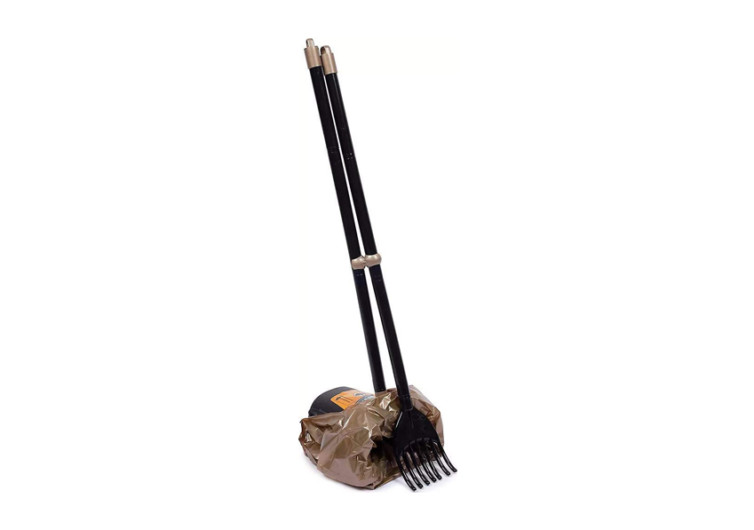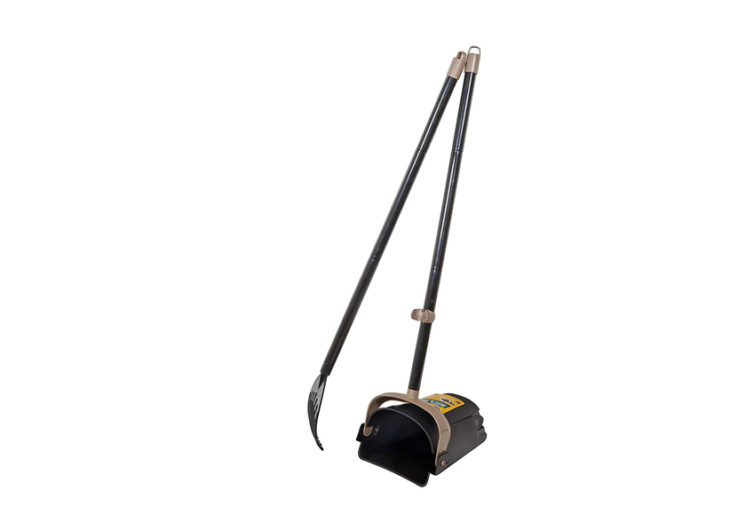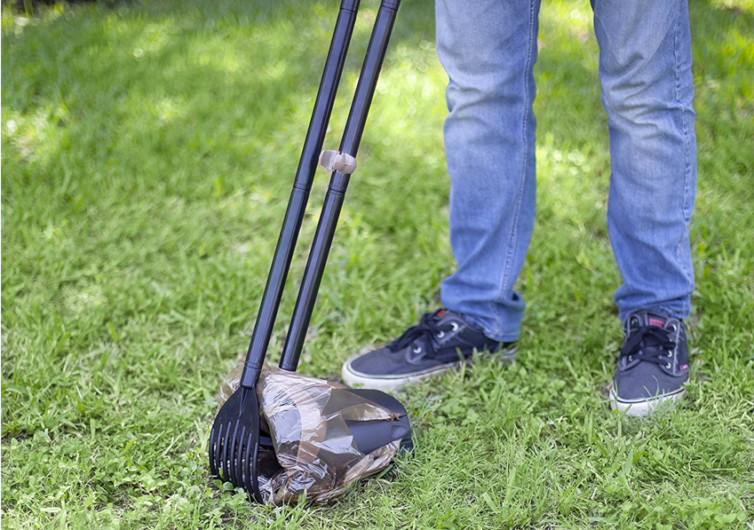 Picking up your dog's stools shouldn't break your back. To accomplish this, it's important to use a smarter way for managing pet wastes. That's what the Petmate Pooper Scooper is here for. It's a simple pair of tools that can take the hassle of picking up dog poop away. It features a thoughtful design complete with scented poop bags in the package.
The traditional way of picking up dog poop is for you to insert your hands in a plastic bag. Acting like a glove, you can then pick up the dog poop. The problem with such a method is that it can be back-breaking. While this is best avoided by bending at the knee, it's inadvertent that some people will forget.
The Pooper Scooper will not require you to stoop or bend down to pick up your pet's waste. The design follows that of a conventional swiveling dust pan. The swivel mechanism provides you the versatility to position the Pooper Scooper any which way you like. There's another advantage to having a swiveling and rotating bin. This can help minimize spilling the poop onto the ground once picked up. It swivels right back up turning it into a deep bucket full of dog turd.
The bin comes with a telescoping handle so it is easy to adjust its height. Kids can use it with relative ease. Taller pet parents can also use it without bending. The handle is adjustable up to 32 inches in height.
Included with the Pooper Scooper is a plastic rake that's perfect for shoving poop into the bin. This is a great contraption when working on surfaces like dirt, gravel, grass, or any other uneven terrain. Keep in mind it may not work with watery stools, though. The rake attaches to a holder on the handle of the bin. This makes for easier and neater storage. The handle of the rake is also height adjustable like the bin's handle.
Petmate's Pooper Scooper boasts of premium quality plastic construction. This gives the device lightweight characteristics and ease of cleaning. The handles of both the bin and the rake come with slots for hanging onto hooks, too. It's a great way to store the Pooper Scooper after use.
The Petmate Pooper Scooper doesn't have a spectacular design. When it comes to its functionality, however, very few devices can provide what it can.
Related Reads
Related Reads