Outward Hound Slow Feed Dog Bowl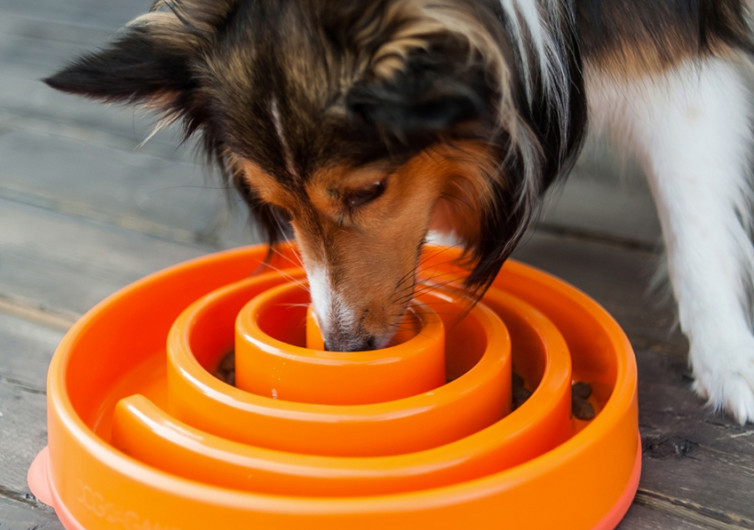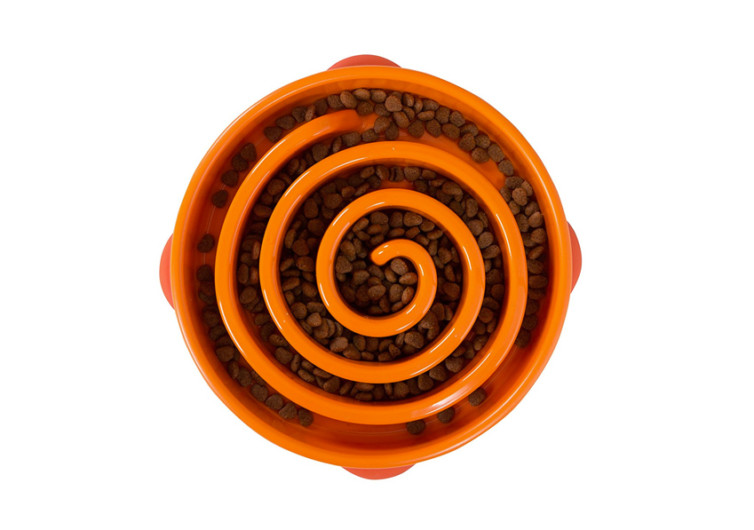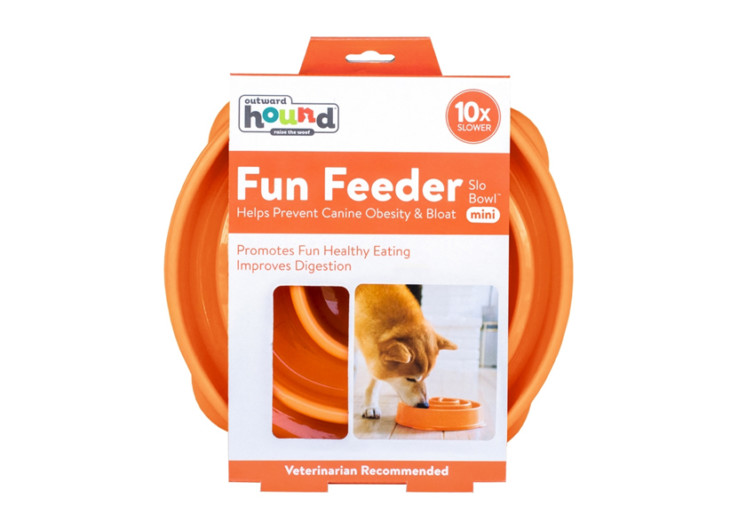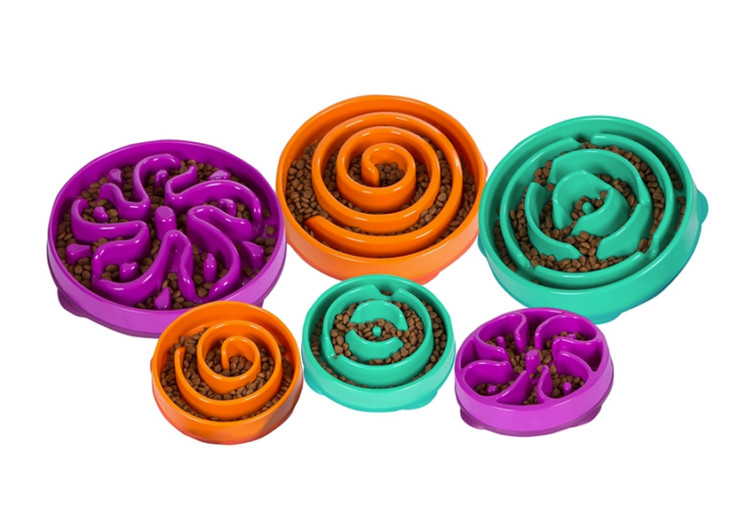 If you have a dog with serious bloating issues, Outward Hound may be able to help. Its collection of smart Fun Feeders comes with a design that is so simple yet so effective in managing your pet's tendency to bloat. It has a sturdy, pet-safe construction and colorful designs to choose from. You'll never regret getting the Fun Feeder for your pet that is at risk of the development of gastric dilatation volvulus.
The secret to the Fun Feeder's anti-bloat ability is in the design of its feeding compartment. Conventional dog food bowls come with a wide-open feeding section. This allows dogs and other pets to gobble up their food in a blink of an eye. When dogs eat this fast, they also gobble up large amounts of air. It is this air that can get trapped inside the dog's stomach and cause it to dilate. This is why they call it gastric dilatation volvulus.
The problem is not so much in the expansion of the dog's tummy. The danger is when the pressure in the stomach is so great that it twists upon itself. If that happens, your dog only has a matter of hours before it will say goodbye.
Outward Hound's Fun Feeder comes with different designs in the feeding compartment of the food bowl. There's one that resembles a spiral while there's also one that looks like a rosette. There is also a Fun Feeder with concentric rings.
The point here is that there are channels or deep grooves in the Fun Feeder. These will make the dog work more to get its food. In essence, the grooves and channels slow down the rate at which a dog can finish up its meal. This also helps make the dog eat less dog food at a time. The combination of reduced amount of food per ingestion and rate of eating can lead to a reduction in the amount of air introduced into the stomach.
This is what can help prevent bloat and gastric dilatation volvulus.
In hindsight, the Fun Feeder should also be a great tool for managing your dog's weight. Since it slows down the feeding process, your dog will feel fuller a lot faster without having to gobble up everything. It's a good portion control device.
The Outward Hound Fun Feeder is a smart way to address fast-eating dogs. It can help with bloat prevention and weight management.
Related Reads
Related Reads