Outward Hound Granby Dog Life Jacket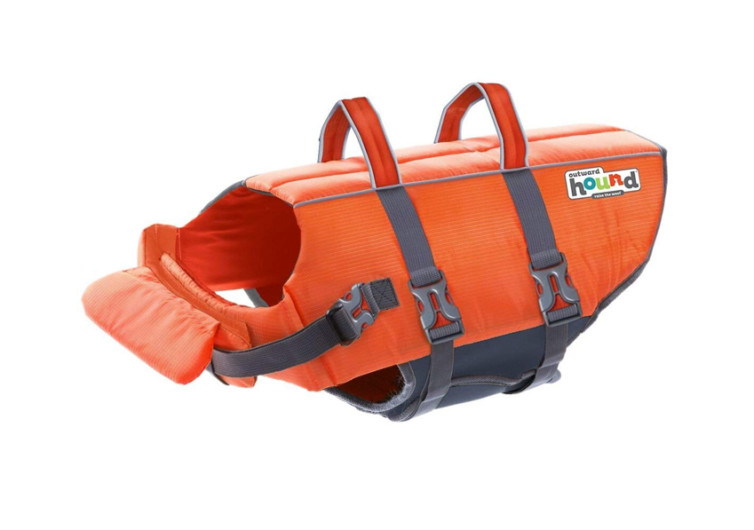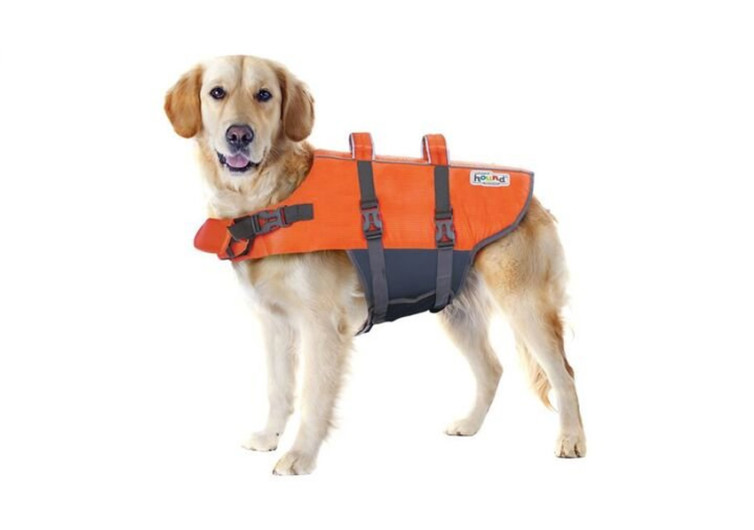 The Granby Dog Life Jacket is a great flotation device for man's four-legged best friend. It boasts of sturdy and reliable construction with a bright and colorful design. It also features a number of technologies that make for easier handling of your dog, be it in the water or on land.
The Outward Hound Granby functions like any other life jacket. It comes with highly-buoyant foam panels to help dogs stay afloat in the water. It is true that some dogs are natural-born swimmers. They can venture into the waters like an Olympian or a triathlete. But the fact of the matter is that they can also grow tired treading in the water. It is also possible that the undercurrent is too strong for them to stay afloat.
The Granby helps address these concerns by providing dogs with a platform to keep them afloat in the water. The foam panels provide enough buoyancy to keep your dog afloat. It also comes with a buoyant panel above the chest section of the Granby. This serves as a resting platform for your dog's head. This way, your hound will be able to keep its head above water. Doing so can help minimize drowning your dog by preventing the entry of water into its nose and mouth.
This doggie life jacket also comes in bright orange color as well as reflective piping. The color itself will make the life vest very visible in a sea of blue or a lake of green. It follows the same bright color employed by safety personnel in the maritime industry.
On top of the dog life jacket is a pair of grab handles instead of only one. This makes it easier to grab and pull the dog from the water and into the boat. The grab handles also allow for the easier lifting of the dog to an elevated platform like the truck bed. This design element also allows for better control of the dog during walks.
Unlike other dog life vests, the Outward Hound Granby comes in 5 different sizes. You can pick the correct size for your dog. For optimum fit, the Granby features adjustable chest and belly straps for better security.
The Outward Hound Granby Dog Life Vest is a real life-saver for your water-loving pet. It doesn't have to strain itself in the water as long as it has the Granby on its body.
Related Reads
Related Reads