Nylabone Dura Chew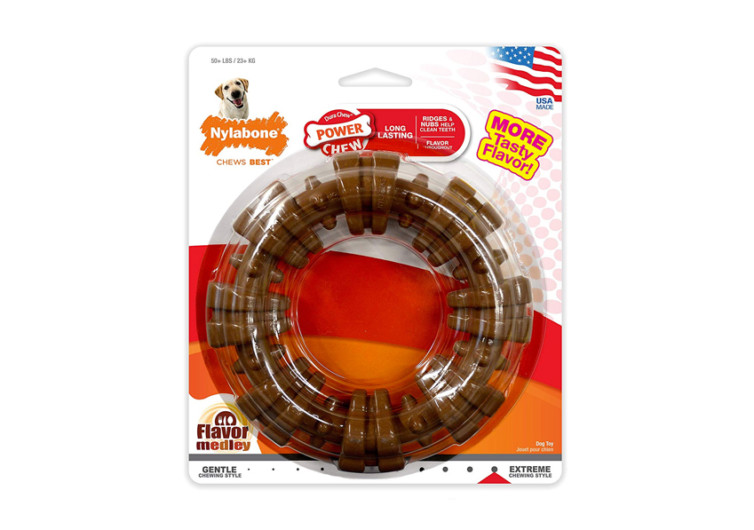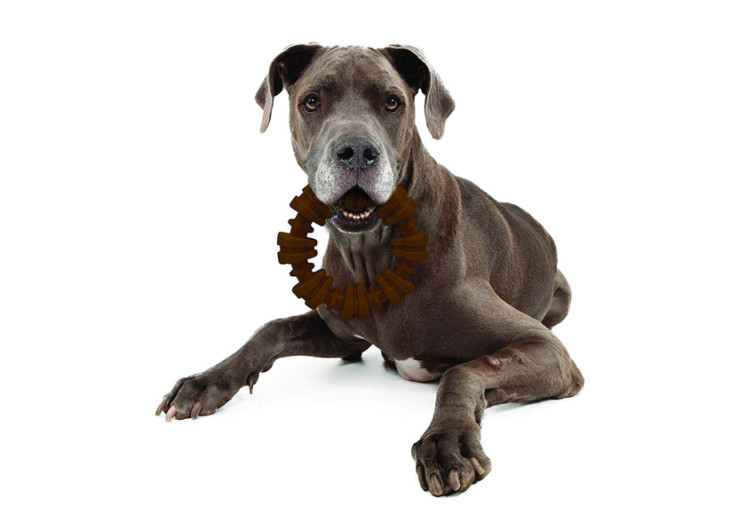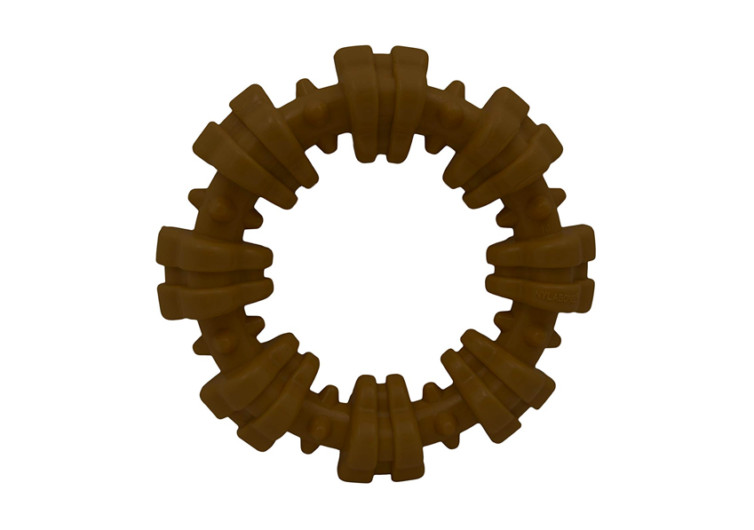 The Nylabone Dura Chew lives up to its name as a durable chew toy for dogs. This doggie accessory is perfect for powerful canine chompers. It features a unique design that not only satiates a dog's natural tendency to chew, but also helps ensure better dental health.
Pet parents know that chewing is a natural behavior among dogs. They chew to keep themselves entertained and to avoid getting bored. It's also a great way for dogs to minimize their anxiety in the same way as we use fidget toys to feel relaxed. Dog chew toys can also help relieve teething pains in young puppies while maintaining stronger jaws for senior dogs.
Unfortunately, not all dogs have the same chewing habits. Some can chew on ordinary dog toys and destroy them in an instant. Others are more content with the sensation of chewing on something.
If your dog happens to be a powerful chewer, then the Dura Chew is perfect. This dog chew toy comes with premium-quality nylon construction. Such a material is almost indestructible. The individual fibers of nylon are like steel, yet possess the smoothness of polyester. One can always expect the Dura Chew to last longer than other so-called "indestructible" dog chew toys on the market.
There's another reason why the Dura Chew works best for dogs. Its design comes with unique ridges that look like extra-large teeth. When dogs chomp on the Dura Chew, these edges can scrape on the dog's teeth, gums, and tongue. The design allows for the removal of some of the plaque and tartar that may already be building up in your dog's gum line. Take note that it is not a replacement for regular brushing of the teeth. But it does help.
This Nylabone creation also comes in a flavor that Fido will love. In fact, the Dura Chew comes in a flavor medley. One section may give your pet the taste of beef. In other sections, it could be chicken or bacon. The good news is that your dog will be more than satisfied chewing on this doggie toy. It's a wonderful tool for keeping your hound busy and for safeguarding your furniture.
Nylabone's Dura Chew is a reliable dog toy meant for powerful chewers. It saves your home from destructive chewing while giving your pet the chance to live out its natural tendencies. It's a win-win situation for both human and his pet.
Related Reads
Related Reads