New Age Pet ecoFlex Litter Loo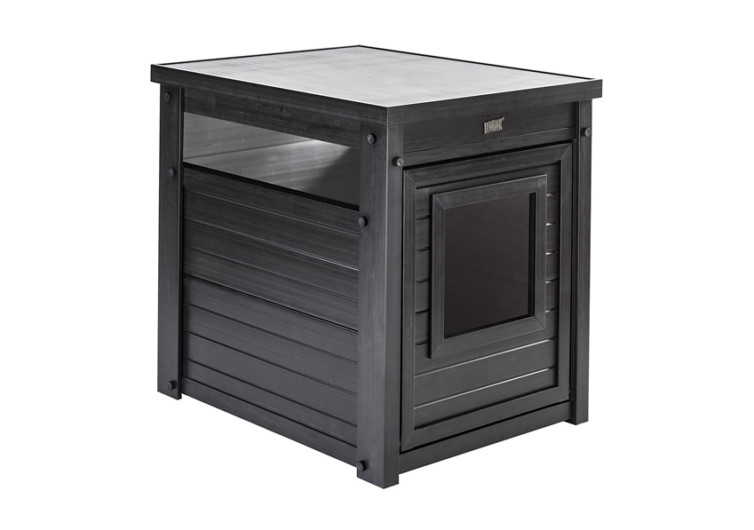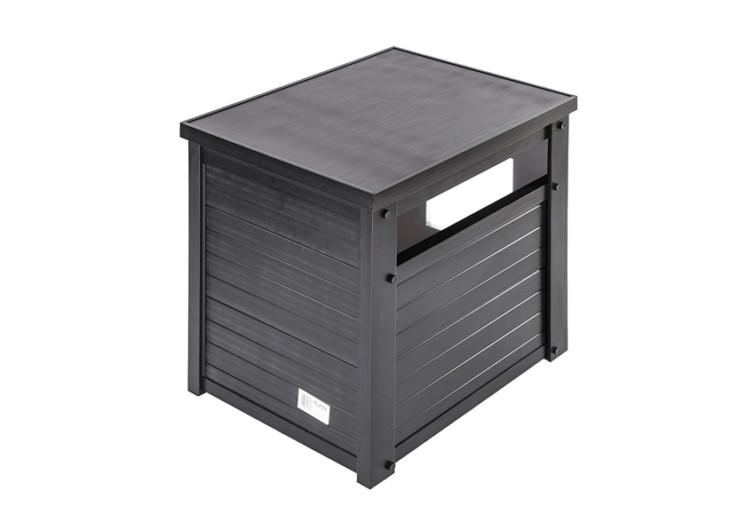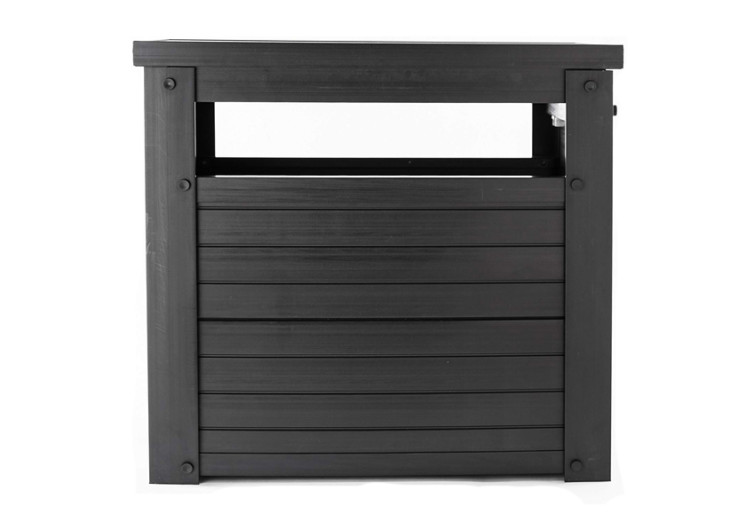 The Litter Loo is one litter box management system that you won't mind displaying right in your living room or any other room in your house. It's a premium-looking piece of furniture that can further accentuate your existing home décor. But its true gem lies hidden within its boxy frame.
Utilizing readily available reclaimed wood and recycled plastic, the manufacturer of the Litter Loo managed to turn mostly unwanted, overused materials into something that is worthy of a place in a five-star hotel. The non-toxic blend of materials should help ensure your pet stays safe even if it does decide to stay inside its den-like structure for a much longer time.
Putting your litter box inside the Litter Loo is like creating a private commode for your kitty. The main door panel can be easily swung open to allow for the easier placement and removal of cat litter box as well as managing your pet's wastes right inside. There's a secondary opening right through the door allowing your kitty to pass through easily while regaling in the comfort and privacy of a litter box in a den.
The flooring of the Litter Loo comes with excellent sealing and waterproofing, too. Even if your cat misses the mark its urine or any other waste will simply not leak through the floor board and onto your floor. This also makes it quite easy and very simple to clean. A simple wipe with a piece of cloth should do the trick. Best of all, you're protecting your carpet if ever you have decided to set the Litter Loo onto your carpeted floor.
The Litter Loo looks nothing like the traditional litter boxes that we know. That's because it is not, but a piece of furniture especially designed for your kitty's need to get rid of its wastes.
Related Reads
Related Reads