Natural Dog Company Snout Soother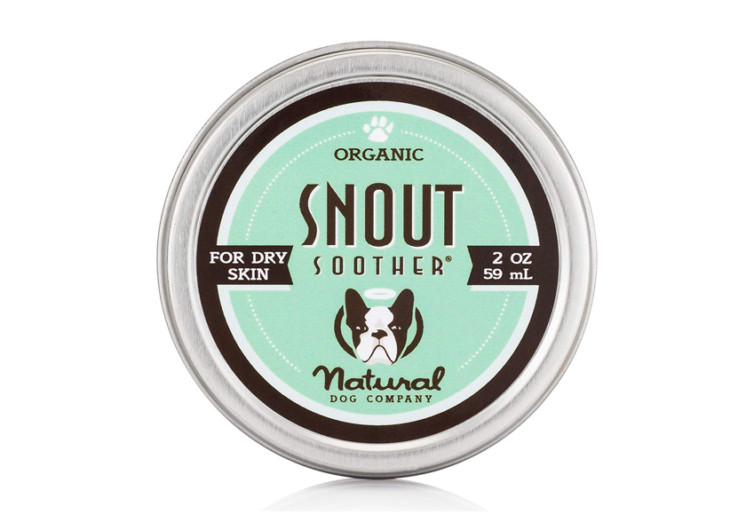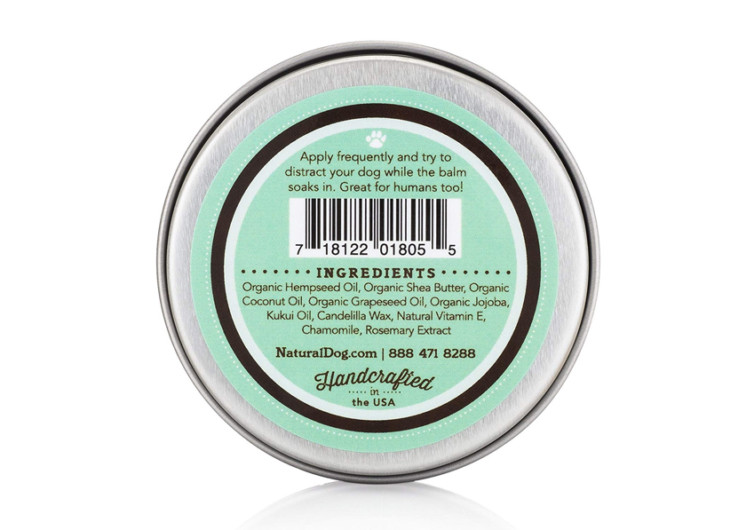 There are instances when your dog's snout is as dry as the baked fields of the desert. While it is not always a sign of severe dehydration, it can be very uncomfortable for your pet. With the Snout Snoother from Natural Dog Company, you can say goodbye to a dry and chapped canine nose.
Featuring a formulation that is as natural as it can get, the Snout Soother is a better solution to conventional snout moisturizers. It comes with an exciting blend of vegan ingredients that are perfect for soothing dry and irritated nasal skin. It contains jojoba oil, hemp seed oil, and grapeseed oil that moisturizes the animal's nose. It is also enriched with vitamin E which serves to protect your dog's nose against harmful UV rays.
Jojoba oil is well-regarded for its anti-inflammatory properties. A more specific indication of this natural oil is in the reduction of redness associated with excessive dryness. It is also helpful in the management of chapping and chafing while calming the skin.
For its part, hemp seed oil is a natural skin moisturizer. It can also relieve itching and irritation that may come with severe skin dryness. It also contains anti-inflammatory and antioxidant substances that can do more than keep nasal skin healthy.
Grapeseed oil serves as the main source of natural vitamin E in the Snout Soother. This nutrient can fight free radicals in cells so that they will retain their health and normal function.
When you combine these three natural ingredients, you get a product that is remarkable for its anti-inflammatory and antioxidant properties. Try adding other ingredients like Shea butter, rosemary extract, chamomile essential oil, coconut oil, and Kukui oil and you'll see that the Snout Soother is no ordinary balm.
This product from Natural Dog Company doesn't contain any harsh synthetic chemicals and fragrances. It is never going to irritate your dog's nose. What the balm does is it relieves cracking and chapping. It also leaves a protective layer on your dog's nose. This is a worthy adjunctive treatment for pets with discoid lupus and hyperkeratosis. It is safe and comes with the full backing of a 120-day guarantee.
The Natural Dog Company Snout Soother is an all-natural vegan balm. It's a product that vets and pet parents trust to manage excessive dryness in their pets' noses. This way they can also bring comfort to their furry pals. The Snout Soother works on humans, too.
Related Reads
Related Reads