Musher's Secret Pet Paw Protection Wax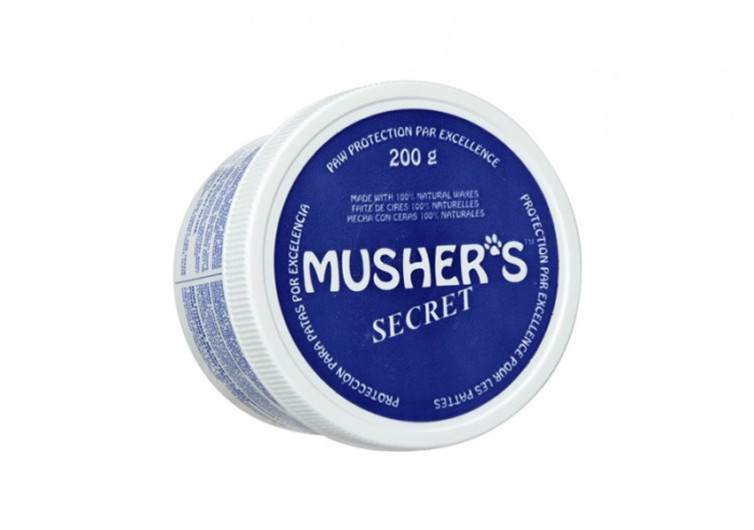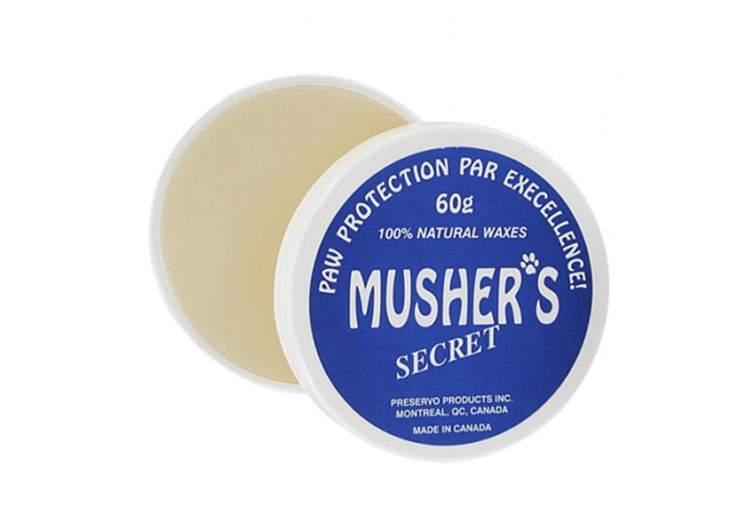 The mushers of the Alaskan and Siberian wilderness know the importance of protecting the paws of their sled dogs. Running hundreds of miles over treacherous terrain means their paws are at the mercy of the ice, snow, and other elements. As such, these dogs require the protective capabilities of the Musher's Secret. This is a pet paw protection wax that guarantees optimum care for canines that are always on the go.
The Musher's Secret serves like invisible doggie boots. This paw protection wax hardens almost immediately upon applying the wax on the pet's pads and in between their toes. It is still semi-permeable, though, allowing for ample air to flow through. As such, it protects your pet's paws while improving overall comfort. Its semi-permeable nature also helps ensure your dog retains the grip on its paws. It would be for naught if this waxy substance is going to get in the way of optimum traction.
This product comes with a blend of natural waxes that help protect pets' paws. It also includes Vitamin E in the formulation. This helps improve the health and integrity of the thick skin of the paws. It keeps them well-hydrated while also aiding in the faster healing of wounds.
The wax itself comes with a non-staining formulation. Not that it matters, since the paws of pets often have dark color. It is also non-allergenic and non-toxic. At the very least you can be certain that you are applying a safe product on your dog's paws. The unique formulation of the Musher's Secret helps protect your dog's paws against cracking, burning, drying, and abrasions.
It is easy to see why they call this product the Musher's Secret. But the best part of it is that it is not only useful among dog sled drivers. Outdoor junkies who bring their dogs in their adventures will also find the Musher's Secret to be invaluable. It's perfect for dogs that hunt, walk, hike, or any other outdoor activity.
For obvious reasons, the Musher's Secret is not only excellent on ground covered with ice and snow. It can also protect pets' paws against scorching hot pavements and salt-filled road surfaces. It's also perfect for dogs that run on hot sand or gravel.
The Musher's Secret looks like a benign product with very limited use. But ask any musher and he'll tell you this is the best paw protection for your highly-active hound.
Related Reads
Related Reads