MidWest Deluxe Bolster Dog Bed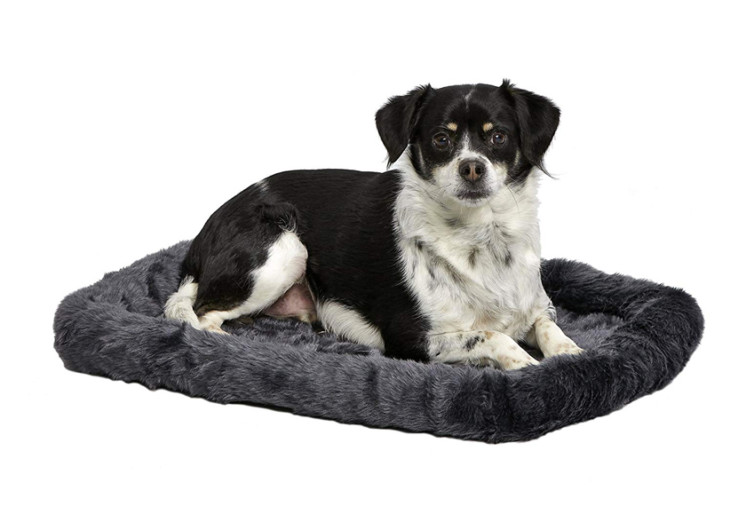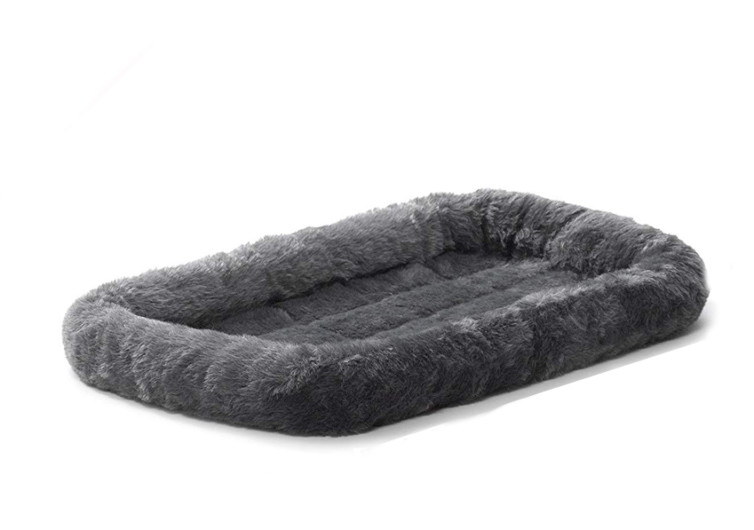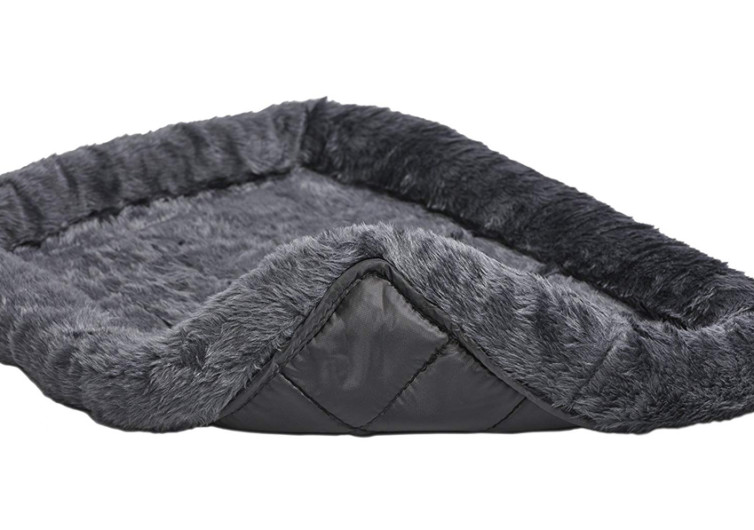 All pets deserve a comfortable bedding for them to rest their bodies on. This is especially true for dogs that love staying inside their crate. After all, no pet canine should ever feel like it's a caged animal. Hence, MidWest Homes for Pets is giving dog owners the chance to turn their dog crates into fabulous, luxurious, and comfortable dens for their pets.
MidWest designed the Quiet Time Deluxe Bolster Pet Bed for dogs and cats that love to stay in their respective crates. Instead of allowing the pet to lay down on the cold steel or plastic grated flooring of pet crates, the Quiet Time gives them a more comfortable surface.
The design is not that of your conventional pet bed that comes with a thick foam mattress. The Quiet Time comes with a thick quilted base to support the dog's weight from the crate floor. The quilted base features a blend of polyester and cotton, complete with durable construction and topnotch stitching. The fabrication process guarantees that the base will never tear apart with repeated use and regular washing.
On the sleeping surface of the Quiet Time is faux fur that provides dogs with a different kind of sensation. Its rich texture and ultra-softness can bring unparalleled comfort to your pet dog. It may not be a heated pet bed or a cooling dog mattress but the Quiet Time can make for a comfy bed any time of the year. The construction of the pet bed also makes it super easy to machine wash and dry. It also resists excessive wear and shedding over time.
The bolster that surrounds the bed is perfect for resting your pet's head and neck. It's not an orthopedic bed design but it can help support the neck and maintain spinal alignment.
It is important to keep in mind that the Quiet Time is specific for MidWest pet crates like the Ultima Pro, the Life Stages, and the iCrate dog crate systems. As such, you have to make sure you measure the inside dimensions of your pet crate so you can choose the correct Quiet Time size. The good news is that MidWest is offering 8 different sizes of beds. This should accommodate different sizes of pet crates.
The Quiet Time Deluxe Bolster Pet Bed is a great choice for keeping your pet comfortable in its crate. It's easy to wash and comes with a fashionable design, too.
Related Reads
Related Reads