Kitty City Claw Mega Kit Cat Furniture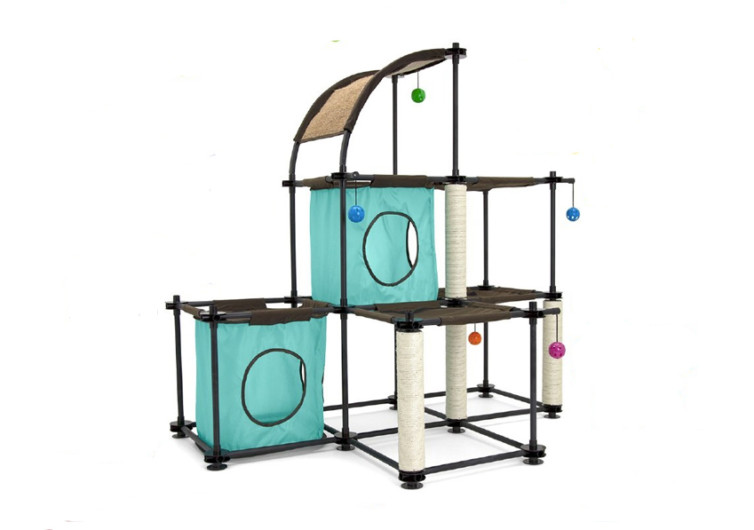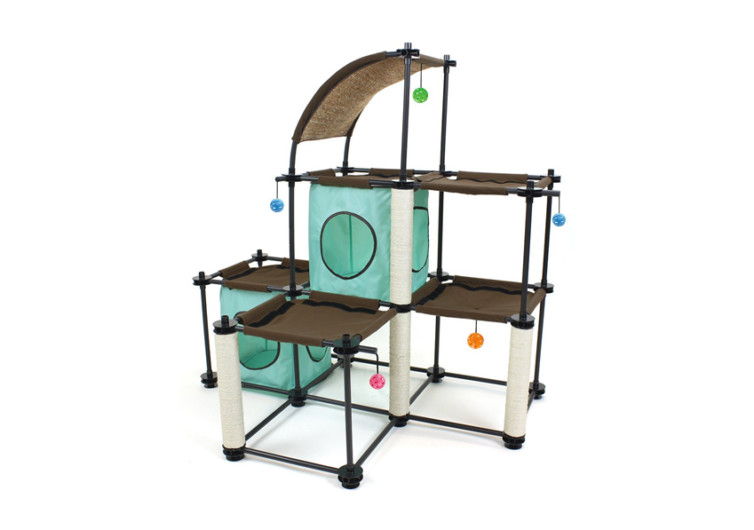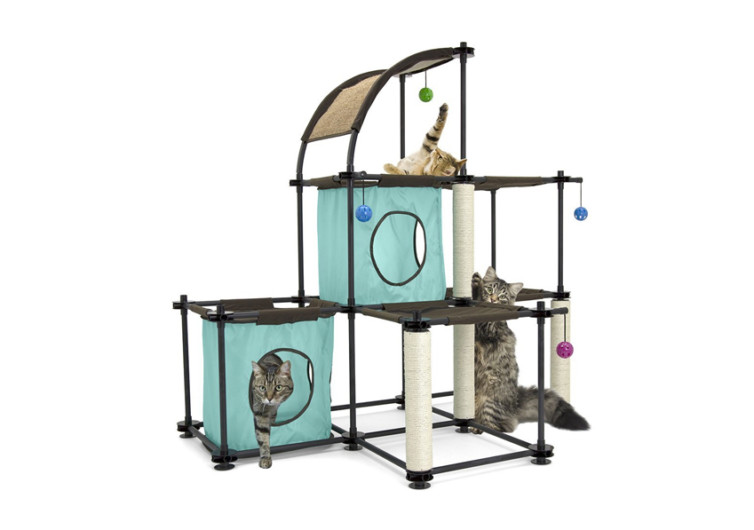 There are cat towers and condominiums, but there can only be one Mega City. That's what Kitty City promises kitty-lovers everywhere with its Claw Mega Cat Kit Cat Furniture. With a unique modular design, the Claw Mega gives you an opportunity to grow and expand your cat's sprawling complex. This is a mega structure for modern kitties. The only issue now is whether you have the space in your home to accommodate such a contraption.
The Claw Mega looks like a modular skeleton cabinet. When one looks at it, the Claw Mega already incorporates at least four different types of feline furniture. There is the ubiquitous cat tree, allowing your kitty to perform its acrobatic stunts from one platform to the next. Cats will have plenty of platforms to jump or leap onto, allowing them to act out their predatory instincts.
There are different scratching platforms, too. Pet parents do not have to scratch their heads every time they come home to scratched furniture. Kitty here will be very pleased with the rough surface of its own scratching platforms. The Claw Mega also doubles as a condominium. There are different plush "rooms" for your cat to rest in. Unfortunately, Kitty City wants you to bring your own cat bed. That should never be a problem.
A good alternative is to get Kitty City's Sleeper Cat Bed, a double-decker kitty furniture. There's a standard bed on the bottom tier, while a perch sits on top. It would be up to you how you position the Sleeper into the rest of the Claw Mega.
This Kitty City creation also serves as a worthy cat furniture. As a lounger, your cat will have the rest of the day basking in the warm glow of the sun. Or, it could stay in its perch so it can watch the birds and other animals in the backyard.
And when it comes to playtime, the entire Claw Mega Kit can be a fantastic playground. There are climbing platforms to jump from. Kitty City also included several hanging ball toys for your cat to swat and play with.
The Kitty City Claw Mega Kit is a great furniture for cats. Its modular design gives it exceptional expansion capabilities in case you want to also increase the number of cats in your household. The furniture already features many of the fundamental requirements of a healthy and happy kitty.
Related Reads
Related Reads