Jasonwell Foldable Dog Pool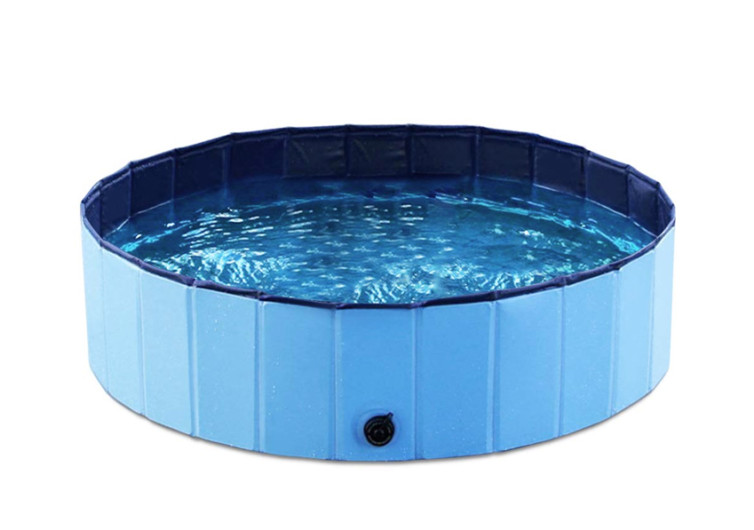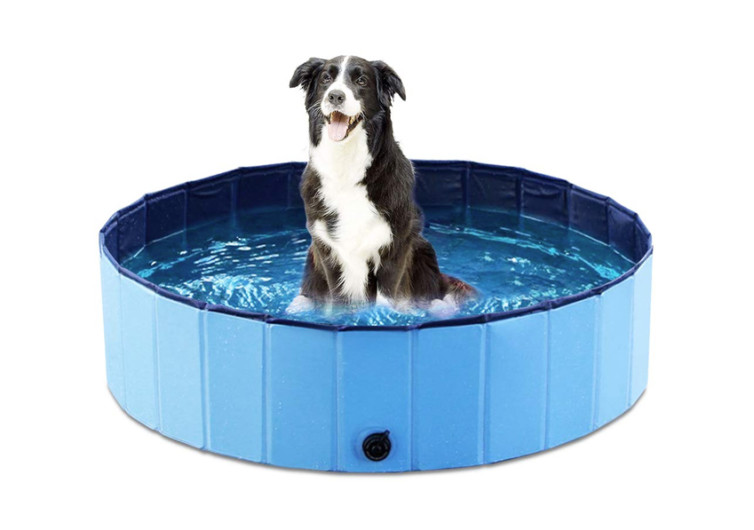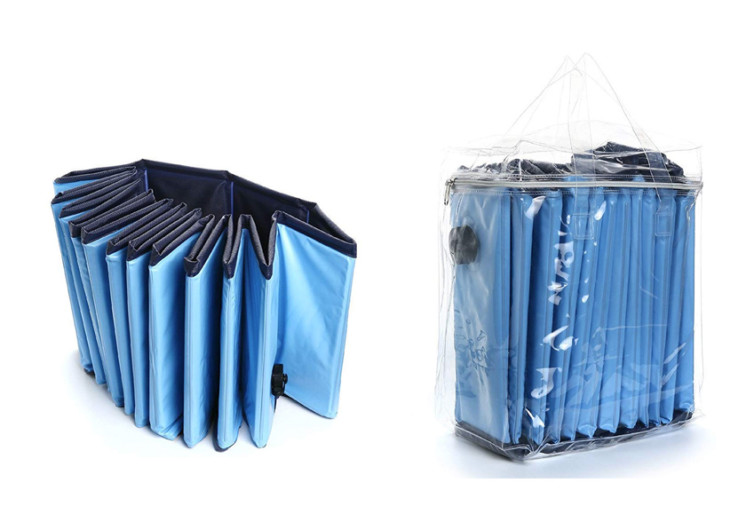 The Jasonwell Foldable Dog Pet Bath Pool is a good canine accessory for any water-loving hound. It can also double as an exceptional bathtub for bathing pet dogs, so you don't have to bring them to the bathtub anymore. The Jasonwell is durable, portable, and very easy to set up. Best of all, this is a pool that is as valuable among dogs as it is for your kids.
Available in 5 sizes, there's a Jasonwell Pool for any type or breed of dog. If you have a Great Dane or a Tibetan Mastiff, then the 63-inch diameter double extra-large variant should be perfect. Yorkies, Pugs, and Chihuahuas will be fine with the 32-inch diameter version. Too bad, Jasonwell is not offering any design or color variation. As such, you're stuck with the conventional blue color of a portable swimming pool.
There's one thing that is admirable in the Jasonwell pool. Other portable swimming pools feature thin panels of fiberboards or cardboards. Jasonwell, on the other hand, makes sure that each panel of its swimming pool comes with very thick high-density fiberboard. This gives it exceptional strength and resistance against wear and tear.
And if you think only the side panels are strong in the Foldable Dog Pet Bath Pool, think again. The bottom features a thicker and stronger material. Everyone knows how sharp a dog's claws can be. If it scratches on the bottom of the pool, then there's a chance that it can puncture the pool itself. By using a thicker and stronger material, Jasonwell guarantees that its bath pool will last many years.
Unlike other doggie pools, setting up the Jasonwell is a breeze. There is no need for a pump or to blow into a device to inflate the swimming pool. The design allows you to prop it in an instant, fill it with water, and get ready to frolic in the pool. Draining water from the Jasonwell is also easy since it already comes with a drain valve on the side.
The other good news about this product is that it's not only a pet pool. It can also accommodate other uses. Turn it into a sandbox for your kids or a ball pool for your children. It can also be your youngster's kiddie swimming pool.
The Jasonwell Foldable Dog Pool is a versatile and portable swimming pool that's as great for pets as it is for kids.
Related Reads
Related Reads