iFetch Interactive Ball Launchers for Dogs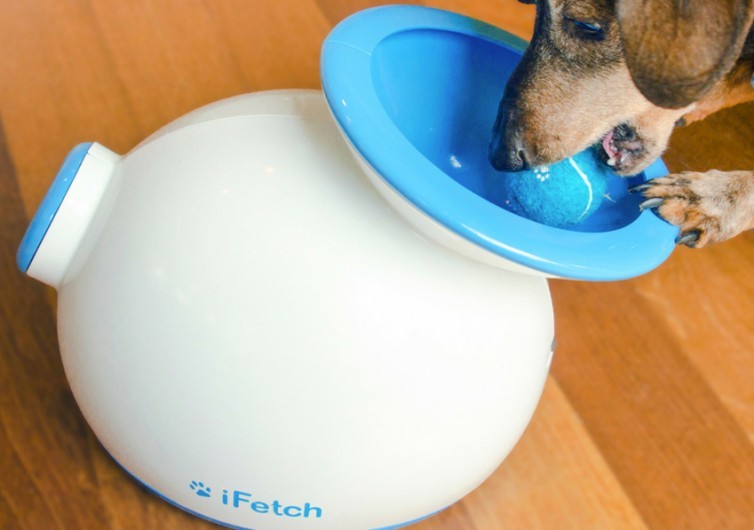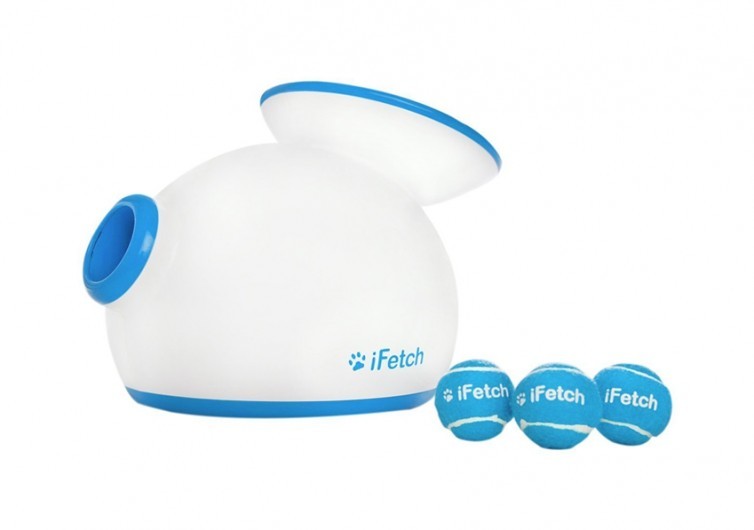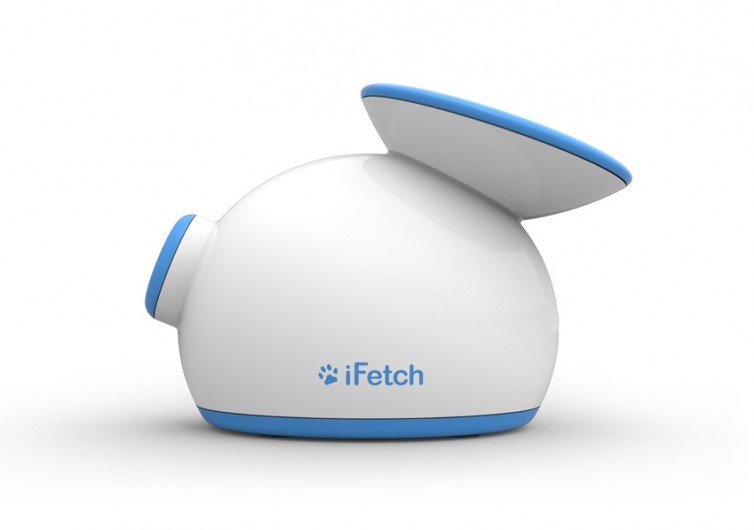 The iFetch Interactive Ball Launcher is a smart way to give your dog the exercise it deserves. It comes with an uncomplicated design that propels miniature tennis balls over distances. The iFetch features a variety of innovations that can make doggie playtime and exercise more engaging.
One of the best things about the iFetch is that its design allows for the training of your dog to entertain itself. It integrates a large opening where your dog can learn to drop balls. This wide-mouthed opening feeds balls into the launching chamber. Pet parents can teach their dogs to fetch the ball and drop it into the ball chamber. It will take several training sessions before your dog "gets" it. But with your patience and the use of rewards, it will learn to drop the ball into the chamber.
Once balls are in the chamber, the iFetch can launch them according to the distance that you program the device with. It can launch miniature tennis balls from as near as 10 feet to as far as 30 feet. Changing the ball-throwing distance is as easy as pressing a button.
The iFetch comes with the ball launcher on one end and the ball receiving unit on the opposite end. This is crucial for your pet's safety. As it drops the ball into the receiving chamber, it stands in a safe zone. As the launcher shoots the ball through an opening on the opposite end, your dog won't get hit by the projectile. It can then run towards the ball and pick it up with its mouth.
There are no complicated procedures to run the iFetch. One only needs to plug the device and start playing. The only time you will be "manipulating" the device is when you change the throwing distance settings. You could be sitting and relaxing on your couch while your dog is busy fetching these colorful tennis balls.
You may wonder why iFetch uses blue balls instead of the usual green. You have to understand that dogs only see colors in different shades of blue, yellow, and grey. This makes it easier for the dog to spot the balls under the sofa or on your carpet.
The iFetch Interactive Ball Launcher not only tends to your dog's physical needs. It also helps enhance your pet's mental health by allowing it to solve simple problems. It can learn to drop balls into the receptacle to have fun.
Related Reads
Related Reads