7 Surprising Ways that Dogs Show Affection
We all love so much about our dogs. Our dogs are ferociously loyal, enormously intelligent and they bring us large amounts of laughter into our homes. The majority of dog owners see their dogs as a firm member of their family and rightly so. Your dog is a fantastic walking companion and almost all of them like to go for a ride with you in the car. So it is very easy to love your dog companion because of all you do together but every so often, you may wonder just how your dog might feel about you.
Does your dog love you? The simple answer is of course yes! It is a fact however that dogs show their emotions in a diversity of ways different to us. Nearly all of their expressions are entirely obvious but some are very subtle which may make it hard to tell precisely what your dog is trying to communicate.
Your dog loves you unconditionally, but, occasionally they show it to us in odd ways.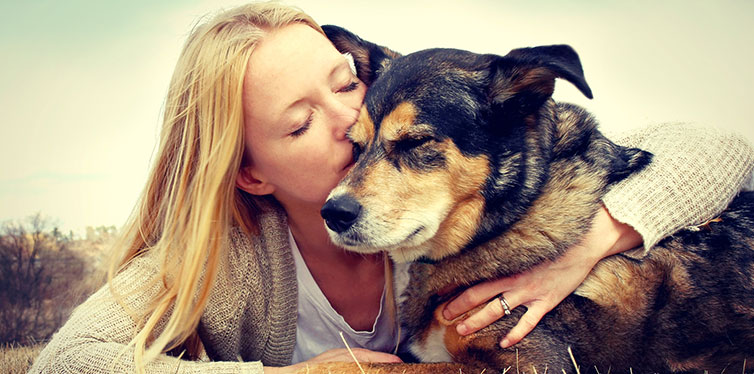 What Makes Dogs Love
It is a natural thing for people to overly show love and fondness for their dogs, but dogs talk a different language, and so they display their affection mostly through their body language. They do this from top to bottom, from their nose to their wagging tail, your dog will use their whole body to display how they feel and connect with you on asomewhat human level. Dogs are commonly recognized as a 'man's best friend' and they are a continuous friend that will demonstrate to you a noteworthy amount of unconditional love, which is why it is imperative that you are fully bonded with your dog for a more contented, healthier life as a family together.
History is really important. Dogs separated from wolves when they selected to get nearer to their human companions, a process of evolution that was probably driven by easy access to food and shelter. People kept them as companions not just because they were useful, but because they also made good friends. This is the reason that an unsaid agreement was made thousands of years ago to halt hunting and start making friends with people for food. So, from an evolutionary standpoint, a tamed dog wants to satisfy you. Just by being a dog, they are telling you that they love you.
Closeness with your dog can be achieved through playing, exercise and living together daily and knowing what to notice about your dog when they are trying to connect with you. This is vital for co-operating with your dog for numerous years to come.
Below are 7 surprising ways that dogs show affection.
Eye Contact
Upholding eye contact is a unique way that your dog will demonstrate to you that they love you. As soon as your dog looks at their wonderful owner, their dog brain releases oxytocin, or to give it another name the 'love hormone', which is just the same hormone that a human mother's brain produces when the tie forms with her baby. It is so important to you both to uphold eye contact when you are spending time together. Scientists have studied the lengthy eye contact shared between dogs and their human companions and have discovered that this hormone paired with relaxed language and petting, strengthens the tie between you and your pooch.
Remember however, do not attempt to force any eye contact between you and your dog or it may make your dog uncomfortable. Remain natural and as soon as you see a good opening, try looking into your dog's eyes and see how it feels. If they hold eye contact, you know that they love you deeply.
They Lean on You
You may have noticed your dog leaning on you once or even more. Some dogs also have a tradition of sitting on your feet or putting their paw on you. By doing these things, they are showing you signs that they trust and love you. It is a signal that they feel secure and completely contented. Some dogs show their love by always being underfoot and leaning on you. Specialists continue to deliberate whether this unusual behavior is a sign of love or a sign of stating their dominance, nevertheless there are some clues to help owners tell the difference: Where they are not demanding to be stroked, or pleading for a treat, or being a shield between you and someone else, then leaning on you is more likely to be a sign of camaraderie. Occasionally a dog will lean on their owner when they are fearful, but this means that they see you as their guardian.
Sleeps in Your Bed
Dogs are extremely social creatures, so wanting to be near to you in bed at night indicates that your dog loves you and desires to be a part of your family. When your dog sleeps in your bed or snoozes beside you on the couch, is one of the most decisive signs of affection and confidence. When a dog is sleeping, this is when they are most vulnerable, consequently even sleeping in their own bed if it is in the same room as yours shows that they need to be near you. It is true to say however that not everyone is happy about their dog sleep in their bed, nevertheless, it is a sign of their love for you.
A Wagging Tail When You Get Home
Happy dogs often jump up, try to lick your face and wag their tail when you get home. This is because they are unconditionally excited to see you. Your dog will wag their tail to express emotions including joy, but also anxiety, tension, or even hostility. When your dog is really pleased however, they will hold down their tail low and sweep it gently back and forth. A joyful greeting when you come home is a strong sign that your dog is showing their love for you. If they fetch you their favorite toy, they are additionally showing you that they are eager to share it with somebody they trust.
Brings You Your Things
Dogs that feel the love and are devoted to their people like to run around things with their owners' scent on it. Therefore, they might raid your laundry basket for smelly socks and embarrass you by carrying them around. You may likewise notice them sleeping on clothes that you may have accidentally left on the floor. This is because they need to feel close to you, and this happens even when they cannot be next to you. When you perceive your dog is doing this behavior, you could leave an item of clothing near them when you go out of the house making them feel secure. Your scent is felt far and wide in your companion's atmosphere. It is a smell that makes your dog feel contented and comfortable. When your dog pulls out your favorite item from your wash basket and chews it, it is because they are thinking of you and that motivates your dog. However, although this may be charming, chewing on your things can also be annoying and expensive.
Yawns When You Do
Just like people, dogs will similarly repeat another dogs yawn. It has even been found that dogs have more of a tendency to yawn coping their owner's yawn, in contrast to when a stranger yawns stranger. Your dog when showing you love will often stretch out beside you with a long contented sigh. If your dog nestles up and yawns when you do, it means that they feel happy by your side. Dogs really can catch human yawns which relates to a dog's ability to empathize. So, if your dog gives the impression that they are yawning in response to your yawn, they are simply demonstrating that they can identify with you.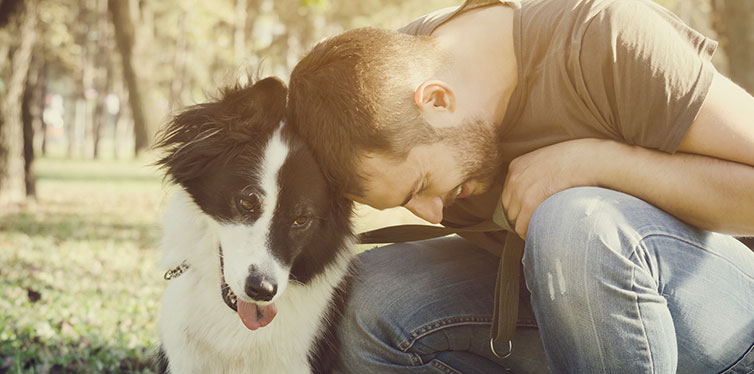 Stays Calm When You Leave
There are some owners that think that separation anxiety is a symbol of your dogs love for you. However, instead, it is when they are patient when you leave your home then this is a symbol that your dog loves you, and is assured you will be returning. Having a bond with your dog is a distinct experience. Your dog will have an inborn sense about whether you love them or not, so feel confident that they understand how you feel about them too. The minute a dog loves you, they can be said to love you always. People and dogs can on an uncomplicated level comprehend each other's emotions so they are able to understand that when you leave, you will be coming back home.
Next time your dog does any of these actions it is typically a sign of love, fondness or simply that your dog just has good taste. These 7 Surprising Ways that Dogs Show Affection demonstrate just how much your dog wants to tell you that you are loved. So be the perfect pack leader and agree to take all this love and continuously give a your fair share back.
Sources:
How Do Dogs Show Affection to Humans? – Dogster
Related Reads
Related Reads