Hertzko Self Cleaning Grooming Brush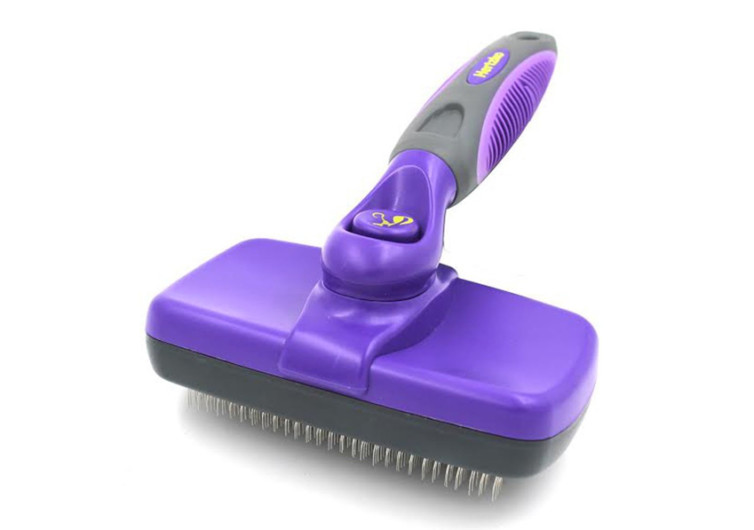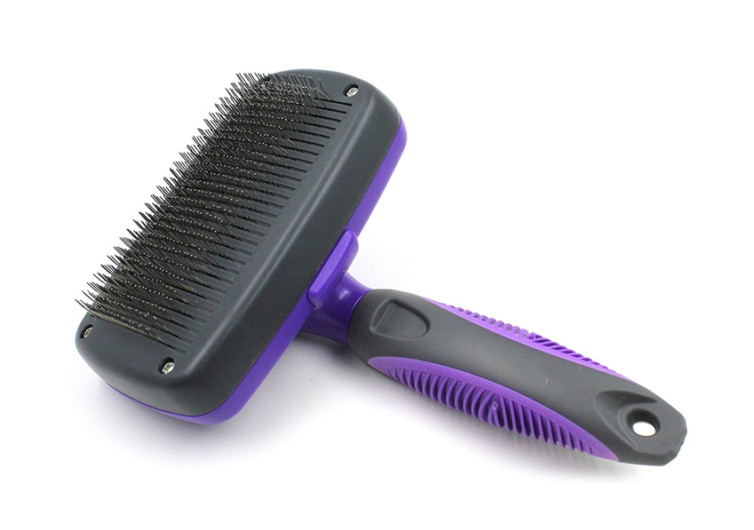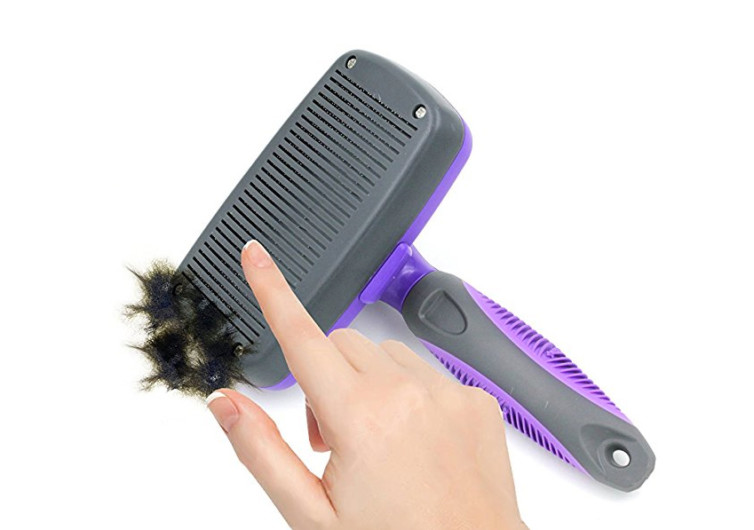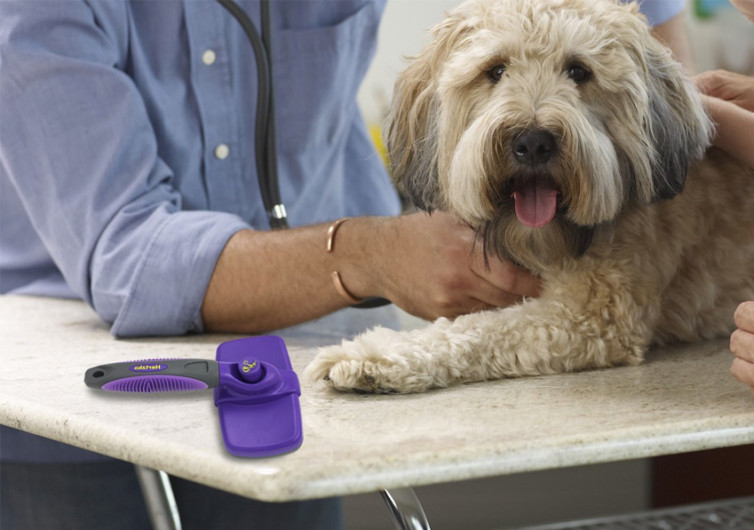 The Hertzko Slicker Brush is an amazing tool for grooming pets like dogs and cats. Its thoughtful design and robust construction give it a more professional look. The various elements in this pet grooming tool boast of only the finest materials that guarantee strength and durability. This is a grooming device you'll be using over and over on your pet.
Slicker brushes are the first-line tools for the removal of pet hair tangles. They provide better combing or brushing action of the pet's tangled hair than conventional brushes or combs. Professional pet groomers always use these tools to untangle knotted pet hair. While it is true that it may not be able to cut through severe matting, the Hertzko Slicker Brush can be a worthy tool in the hands of a professional.
One of the major issues of using a slicker brush is that loose pet hair can get stuck or trapped in between the very fine tines. In most instances, groomers will use a stick to pry these hairs loose from the brush surface. Hertzko addresses this issue by giving its Slicker Brush a self-cleaning mechanism. With a simple press of a button on the leading edge of the handle, one can remove trapped pet hair with ease. There's no need to insert a stick or pull out the hairs one by one. Press the button and a mechanism pushes collected pet hair out. It's a very easy way to manage untangled pet hair.
The other good news about the Hertzko is that it's not only good for the fur of your pet. This slicker brush is also great for removing dirt, particles, debris, and dander from your pet's coat. The individual tines can penetrate deep into your pet's coat without causing harm to its skin.
Hertzko's thoughtful design also allows groomers to use the gadget to massage the pet. This can provide for a more soothing comfort for the animal. The device can promote a healthier coat by enhancing the flow of blood in the skin. Not only are you removing dirt and untangling knotted hair, you're also promoting a healthier skin and coat for your pet.
Unlike other slicker brushes, Hertzko comes with an ergonomic design for its handle. It features soft grids for optimum grip. There's a thumb rest, too, for better control of your brushing action.
The Hertzko Self-Cleaning Slicker Brush is a reliable partner in grooming dogs and cats.
Related Reads
Related Reads