Greenies Pill Pocket Soft Dog Treats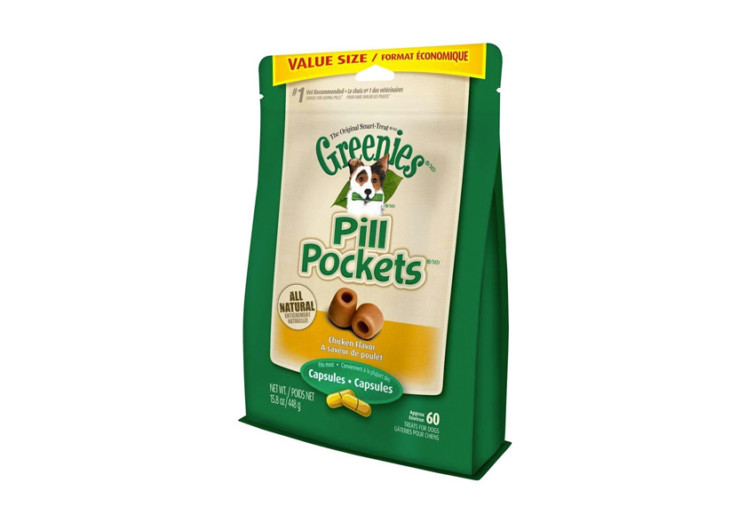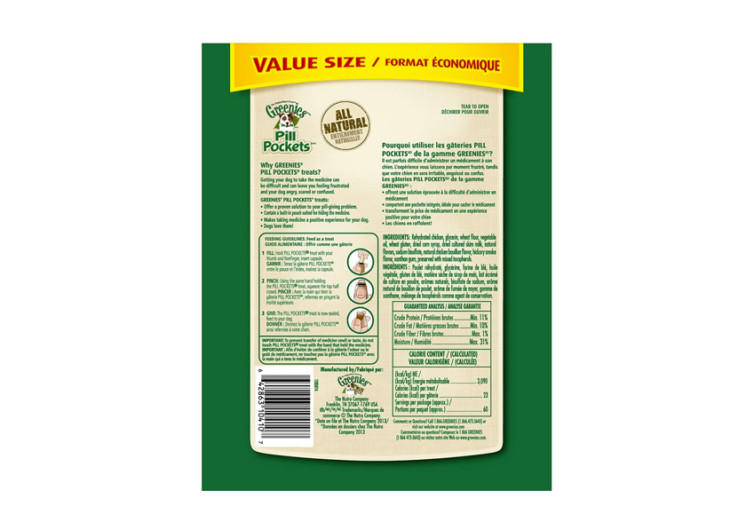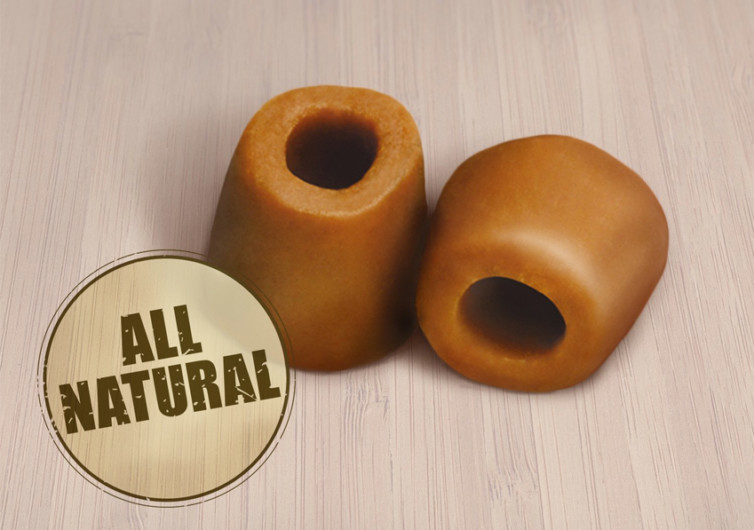 Greenies Pill Pockets are a unique solution for administering medications, supplements, and other beneficial substances to your pet. It comes with a neat design that helps hide the substance that you want to administer. The Pill Pockets also feature a flavor that dogs and cats will love. Pet parents look at the Pill Pockets as a treat with a different purpose.
It is never easy to make animals take their medicines. They are like young children who dislike the taste of medicines in their throat. Some pet parents resort to shoving a pill at the back of the dog's throat. This is not only risky; it can also traumatize the animal. Some may find it easier to crush the pill and sprinkle it on their pet's food or water. The issue here is that crushing the pill may have a negative effect on its therapeutic properties.
Using the Pill Pockets can help solve such issues. This delicious treat comes with a hollow center where you can insert your pet's medicine or drug. The shell of the Greenies is soft enough to allow for the folding or pinching of the edges. This will help seal the openings on the Greenies Pill Pockets. Your dog or cat will never know that there is a pill inside the treat.
It will also not smell the medicine inside the Pill Pocket. What the animal will smell is the delightful aroma of chicken with a hint of hickory smoke. This is the scent that will fill the dog or cat's nose. This is also what will make the pet want to take the Greenies, believing that it is a very yummy treat.
Unlike other pill pockets in the market, Greenies come with low-fat and low-calorie formulation. Each Pill Pocket only contains 23 calories. Keep in mind the 10 percent rule regarding treats so you can make the necessary adjustments in your pet's diet. The Greenies Pill Pockets also come with at least 11% protein and 31% moisture.
There are a few concerns about some of its listed ingredients, however. Greenies contain wheat flour, wheat gluten, and dried corn syrup. Pets that may have allergies to these types of ingredients may need another method of administering their medications.
Nevertheless, the Greenies Pill Pockets are an excellent way to administer your pet's medicines and supplements. Its thoughtful design and tasty formulation combine for an effective and hassle-free pill-administration system.
Related Reads
Related Reads