GoPets Dematting Comb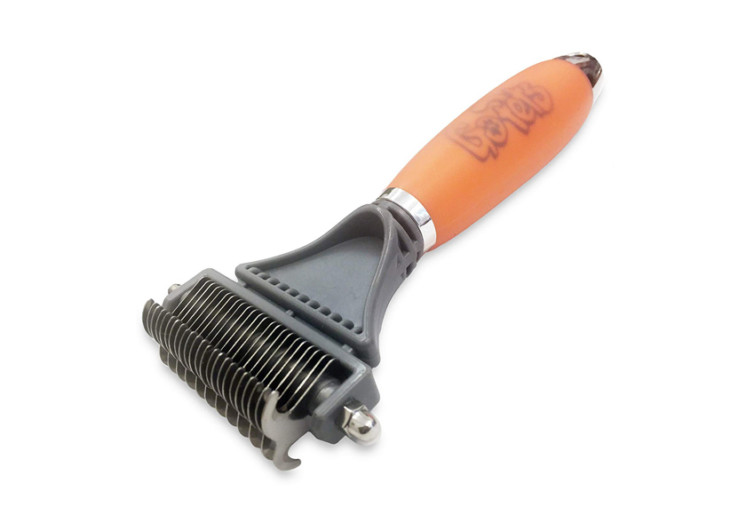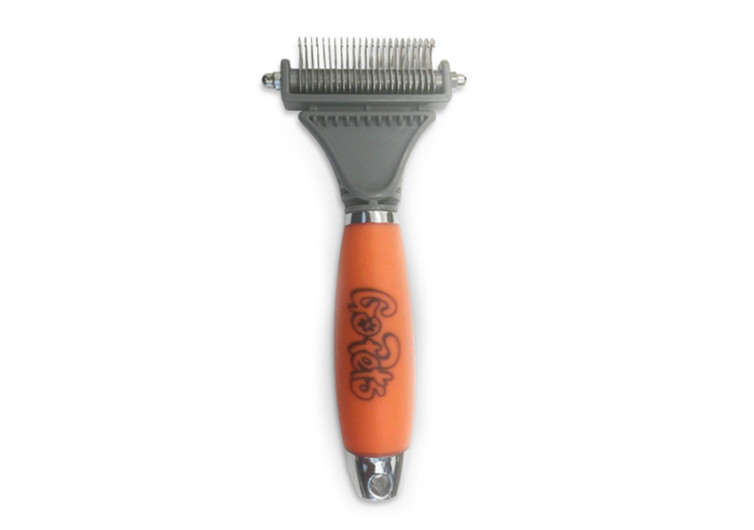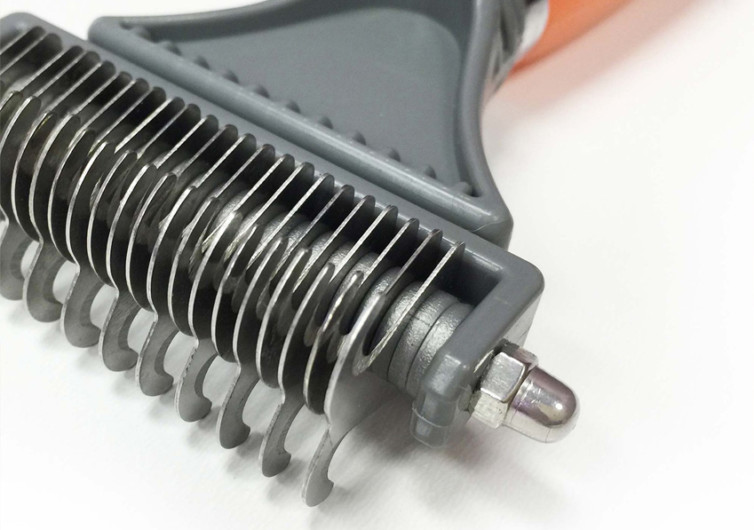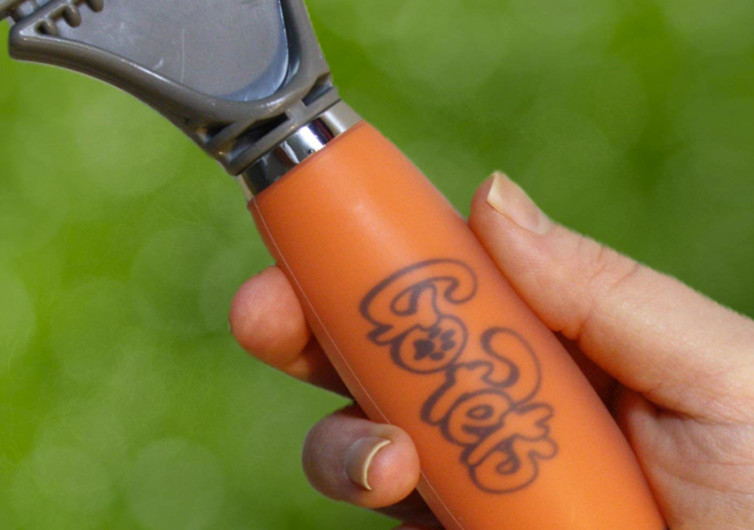 Matted hair in pets can be a nightmare to deal with. But if you can get the GoPets Dematting Comb, managing your pet's matted hair shouldn't be a problem. The Dematting Comb comes with a unique design that integrates two very useful grooming instruments into one handy tool. It boasts of a sturdy construction and reliability that pet parents and groomers can depend on.
In severe cases of matting, professional groomers almost always recommend the clipping of the dog's coat. This will allow the hair to grow in a more even manner. However, this also means you have to say goodbye to the coat of your dog. It will look like a puppy all over again.
The GoPets Dematting Comb helps you avoid having to clip or shave your pet's hair. This grooming tool integrates a dog comb and a mat rake for a more professional approach to matted hair. The hair comb attachment is perfect for regular grooming of your dog. If you are religious enough about combing your dog's hair every single day, you may not even have to use the mat rake. The dog comb is perfect for detangling, too.
The mat rake attachment is perfect for cutting through mild to moderately-severe hair matting. It has curved tines, the inner edges of which are sharp. As you move the rake through your dog's matted hair, the sharp edges cut through the mats. This allows for the breaking of the mat into smaller mats.
The Dematting Comb also functions as a deshedding tool. This is perfect for heavyweight shedders like German Shepherds, Labrador retrievers, and Siberian Huskies. It's a more practical approach to minimizing pet hair on your couch, carpet, or any other item in your house.
The rounded tips of the GoPets Dematting Comb will not hurt your dog. It will also not irritate its skin so you get to preserve its integrity. This makes it comfortable for your pet, making it less anxious during the dematting and deshedding process.
The handle of the GoPets comes filled with silicone gel. This gives you a more comfortable and more stable grip. You can spend the rest of the day grooming your pet without feeling strain in your hands.
The GoPets Dematting Comb is a great all-around grooming comb for your dog. It incorporates two useful grooming tools that can serve different functions. It is sturdy and comfy on the hands, too.
Related Reads
Related Reads