Furbo Dog Camera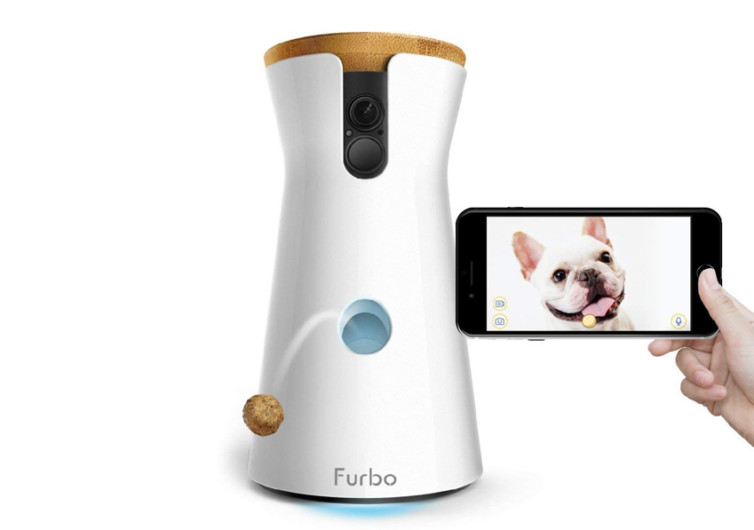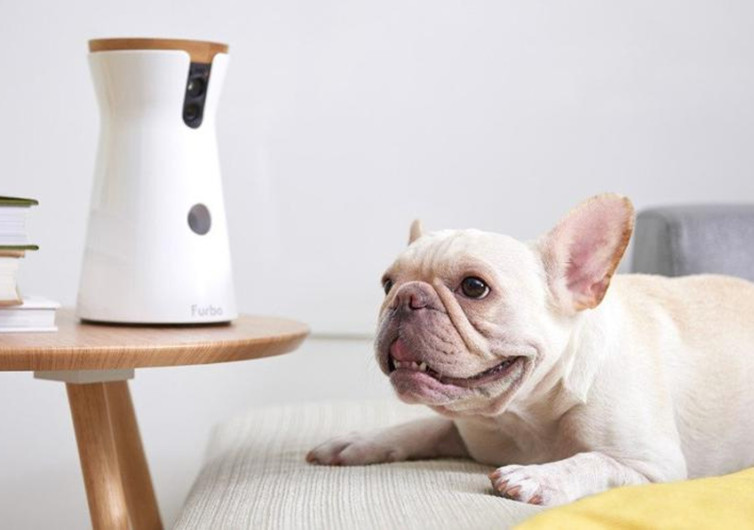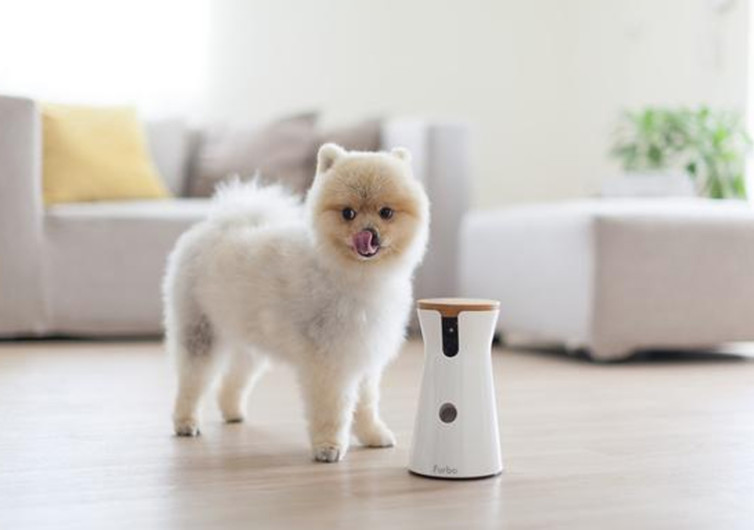 If you're the type of pet parent who feels so anxious leaving her pet alone at home, then you've got to get the Furbo Dog Camera. This smart device comes with useful features that can make pet parenthood a lot easier. It has a lovely design to go with its thoughtful and robust construction.
One thing that is admirable about the Furbo is how different it is from other similar treat-dispensing, pet camera systems. It looks like one of those home air fresheners you mount on your wall or place on the table. This gives it an elegant styling that is perfect for adding visual appeal to your interior décor. The use of all-natural bamboo for its cover gives it an aesthetic appeal you won't get from all-plastic systems.
But the real joy in the Furbo is the bevy of features integrated into its design. For instance, there's a 160-degree wide angle full HD camera complete with infrared night vision capabilities. The camera comes with 4x digital zoom technology with 1080p HD resolution. This gives you a sweeping view of the room where your pet is at. It doesn't matter if it's during the day or the dead of the night. You'll get better views of your dog and the rest of the room.
It is rather sad that the Furbo doesn't come with an integrated full-color screen. It is one thing for you to see your dog. It would also be great if your pet can "see" you. Furbo is hopeful that its built-in microphone and speaker are enough to convey your heartfelt messages for your hound. The speaker is loud enough so that your dog will be able to listen to your voice.
How can your dog contact you? Well, the Furbo comes with a sensitive barking sensor. If your dog barks, you'll get a notification on your smartphone or tablet. You can then connect with the Furbo at home so you can "talk" to your pet, too. It also comes with a treat dispenser so you can engage your dog in a little playtime anytime. You can also use it to soothe your pet.
Being far away from your pet dog doesn't have to be difficult for you as a pet parent. The Furbo Dog Camera allows you to stay in touch with the canine in your home. It also allows your dog to "call" in case it misses you that much.
Related Reads
Related Reads