FrontPet Foldable Large Dog Pool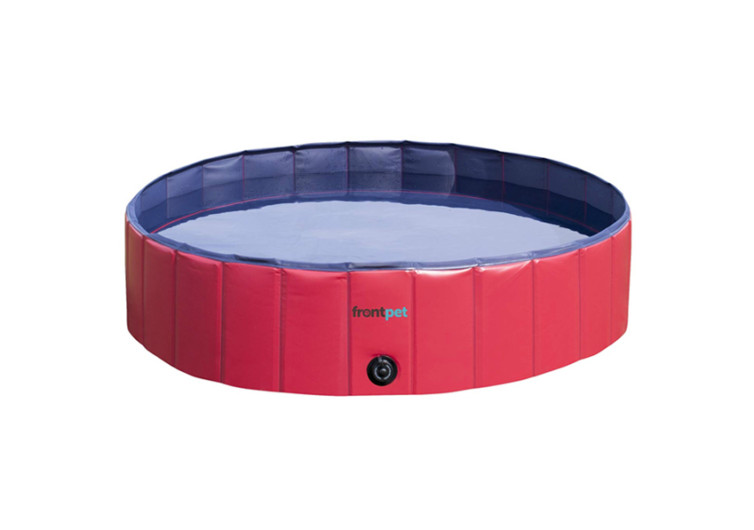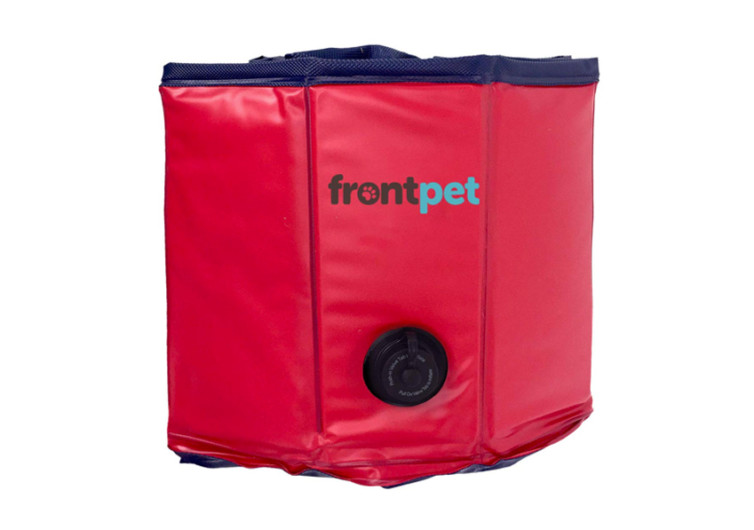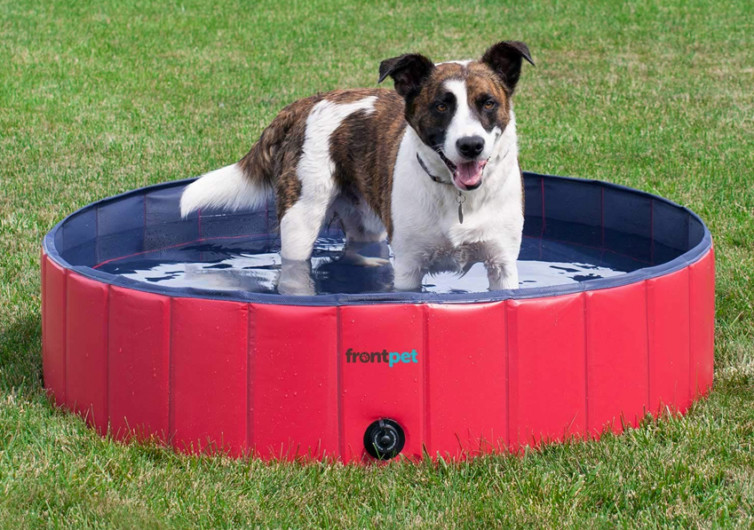 The summer heat can be quite unbearable for your furry friend. They do not have good heat dissipating mechanisms that will allow them to regulate their body temperatures in a more efficient way. That is why FrontPet is offering dog lovers everywhere the chance to help their pets cool down during the scorching days of summer. FrontPet's Foldable Dog Pet Pool may look like an ordinary kiddie pool but its construction and design are something else.
Unlike the kiddie pool that you may have in mind, the FrontPet Dog Pet Pool does not require any inflation. You don't have to bother yourself pumping on a device to inflate the pool. There is no need for an electric outlet to inflate the contraption, too. What you get is a flexible yet rigid multi-panel pool to hold water. It is so easy to set up and very portable to carry. As a matter of fact, a 50-inch diameter pool can fold into a 13-inch wide contraption. That is how compact the FrontPet pet pool is.
Featuring extra-durable PVC materials, the FrontPet comes with small rectangular panels that form the walls of the swimming and bathing pool. A single panel gets connected to adjoining panels by a durable and waterproof material. This allows the entire contraption to accommodate water for bathing and swimming purposes. The same design allows for the more efficient folding and storage of the bathing pool.
There is one minor issue with the FrontPet. Unlike other brands, this swimming pool for dogs is available only in three sizes: small, large, and extra-large. The smallest has a pool diameter of 32 inches, while the large pool comes with a 50-inch diameter. The extra-large version is only larger by about 10 inches. While this may look like a bummer, the brand still offers you a choice since the height or depth of the pools does not vary that much.
Along the lower edge of one of the PVC panels is a drain plug. This is very easy to remove in case you want to drain the water from the pool. However, some pet parents do find this unnecessary. A simple inward push of one or two of the side panels is enough to spill the pool's content.
Owing to its non-inflatable design, the FrontPet Foldable Dog Pet Pool has a variety of other uses. It can serve as a ball pool or a sandbox for kids.
Related Reads
Related Reads