FroliCat Bolt Laser Cat Toy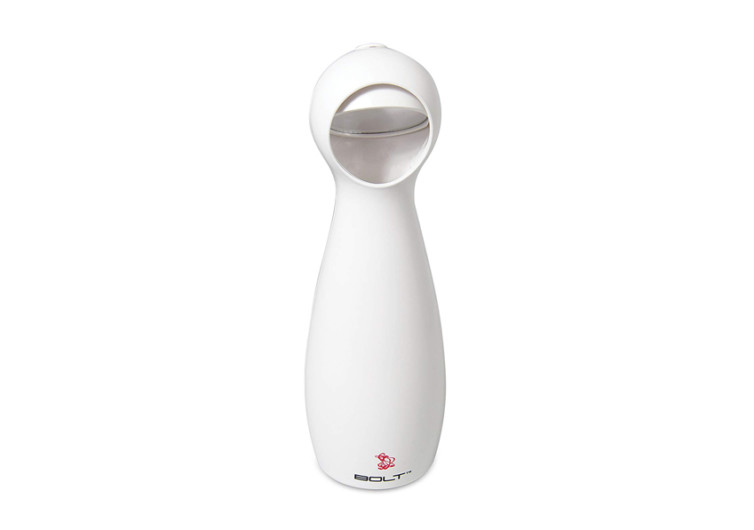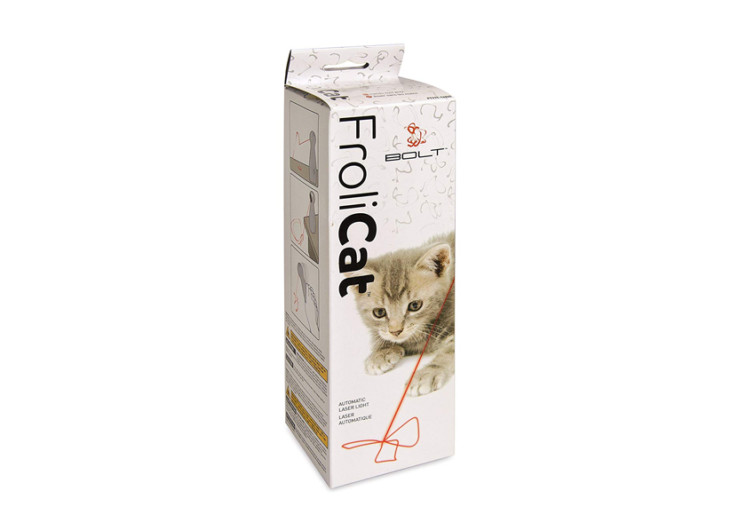 Pet parents who are looking for a more fun way to engage their cat's hunting instincts will love FroliCat's Bolt Laser Cat Toy. This is a fully-automatic gadget that brings feline laser playtime to whole new levels. It is safe for your kitty and comes backed with FroliCat's signature quality guarantees.
The Bolt does not look like any other laser toy that you may have seen for your kitty. This is not the kind that you hold in your hand and wave around the room. On the contrary, the Bolt comes with a fixed base that resembles a flower vase or a bowling pin.
The laser itself is safe for kitties. FroliCat categorizes it as a Class IIIa laser. The power output of the laser is not more than 5 mW. However, this doesn't mean that the laser is 100% safe. It can still produce significant corneal damage if it hits the cat's eye for more than 2 minutes. It is interesting to note that FroliCat used the old system of laser safety classification. The new classification system puts the laser output of the Bolt as Class 3R. It is still considered a safe system with proper handling.
The Bolt can run on either Automatic or Manual modes. When set to Automatic, a small motor drives a mechanism that helps project laser light in random directions. There is no definite pattern with which your cat can discern. This can make for a more interesting laser light pouncing game. You can adjust the location of where the laser beam will hit, however.
In the Manual mode, the Bolt Laser Cat Toy acts like other conventional laser toys. You will have to hold the contraption and move it like you would a laser pointer. However, given that the gadget is not that light, you are better off with the Automatic mode. At least, you can sit down and relax while being amused by the antics of your cat.
The FroliCat Bolt runs on 4 pieces of AA-sized batteries. It comes with an auto shutoff feature, turning the device off after about 15 minutes. There is also a manual power switch, in case you decide to cut your cat's playing time.
The Bolt Laser Cat Toy is a smart way to engage your cat in a pounce-on-the-light game. It is stable enough to stand on its own and engaging enough for lots of feline fun.
Related Reads
Related Reads