DuraScoop Jumbo Cat Litter Scoop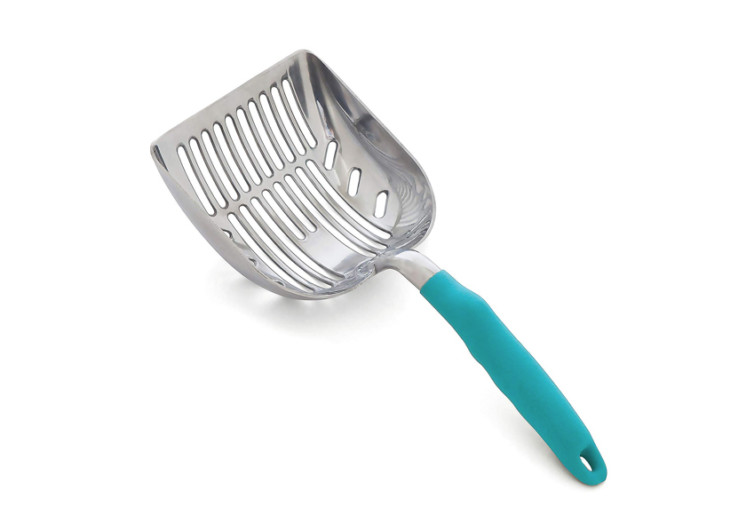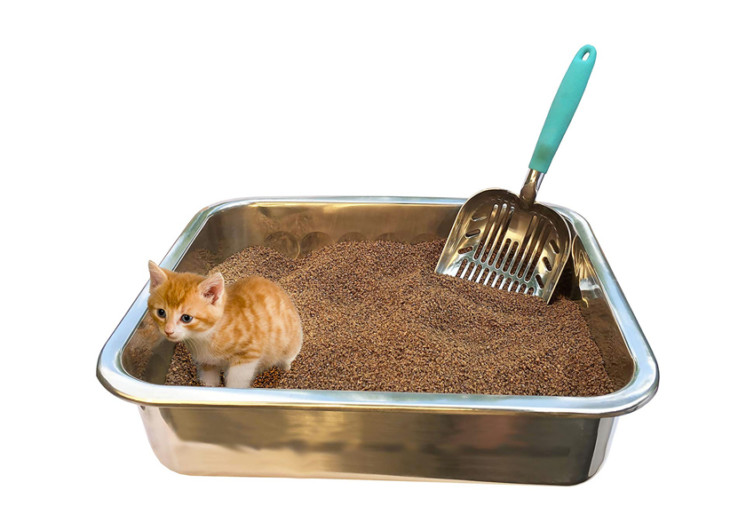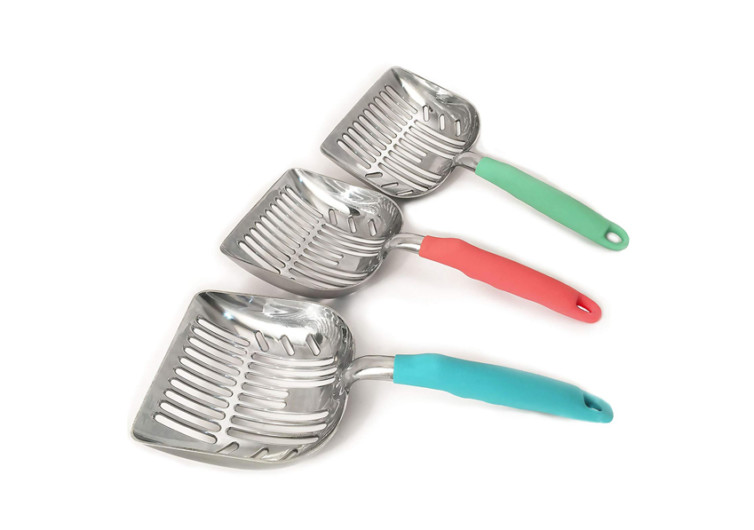 The DuraScoop Cat litter Scoop is a neat-looking contraption for managing waste in your cat's litter box. It has a beautiful and thoughtful design that's made more remarkable by its durable construction. This is a kitty accessory that all cat parents should have in their arsenal. One can already say goodbye to the more traditional way of scooping poop from the litter box with gloved hands.
Everyone knows how fastidious and vain cats are. And when it comes to their litter box, they want it smelling nice and clean. That is why it is important to remove clumped litter every single day. Of course, this does not free you from cleaning the litter box in a more thorough manner every week. The point here is that removing cat waste can keep the litter box smelling fresh, allowing your cat to use it all the time.
The good thing about the DuraScoop is that it boasts of a single solid ADC-12 aluminum construction. Other scoops come with different sections that manufacturers glue or bond together. This makes them less durable. The once-piece design of the DuraScoop means this will last for as long as your cat lives. It may even outlast you in the long run.
The handle of the DuraScoop features a phthalate-free, non-slip, and ergonomic plastic coating. While it is not rubber, the handle sure can guarantee better control of the scoop. It also gives the cat litter scoop lightweight properties so you will not complain of strain on the hands.
The scoop of this gadget comes with a unique design complete with high enclosed sides. It's perfect for scooping clumped cat litter without ever worrying if some of it will fall from the scoop. It's like a cup that keeps everything within the vessel itself.
The grates on the scoop come with ample spacing. It serves like a filter, allowing cat litter to pass through and back into the litter box. What remains are your pet's poop and clumped litter. Its design also guarantees effortless digging out of large clumps as well as scraping the sides and bottom of the litter box. And since the scoop is large enough, you can accomplish the litter box cleaning in half the time.
The DuraScoop Cat Litter Scoop may look like others. However, its design and construction ensure more efficient management of cat litter. It is very durable, too.
Related Reads
Related Reads