Dr. Elsey's Clumping Cat Litter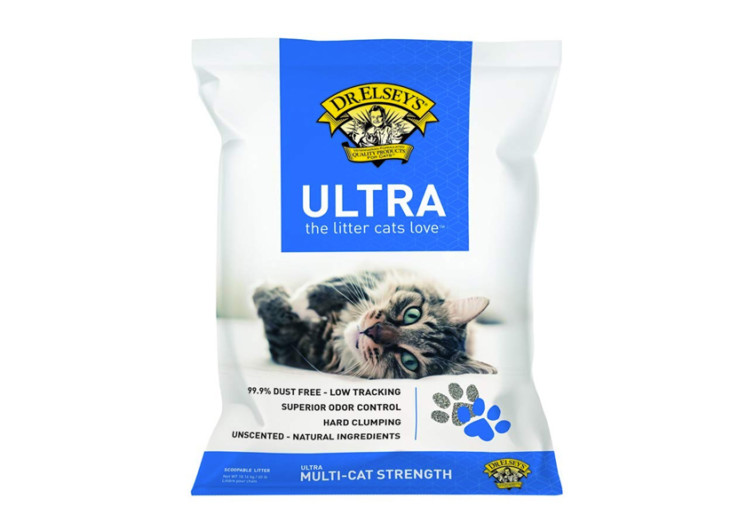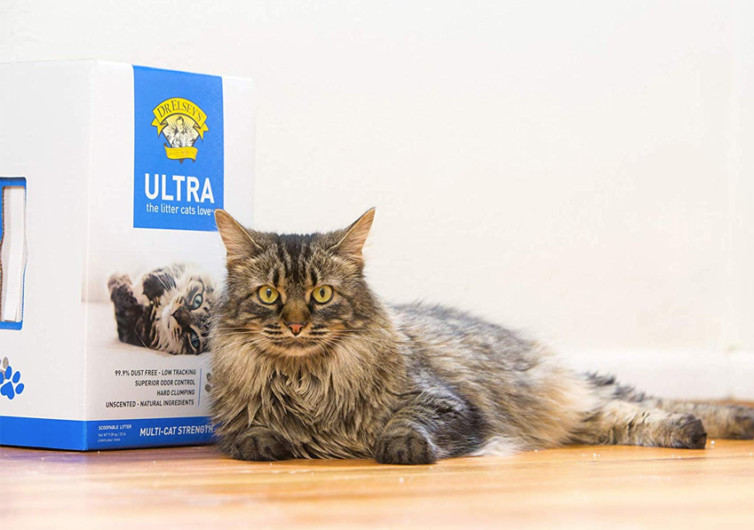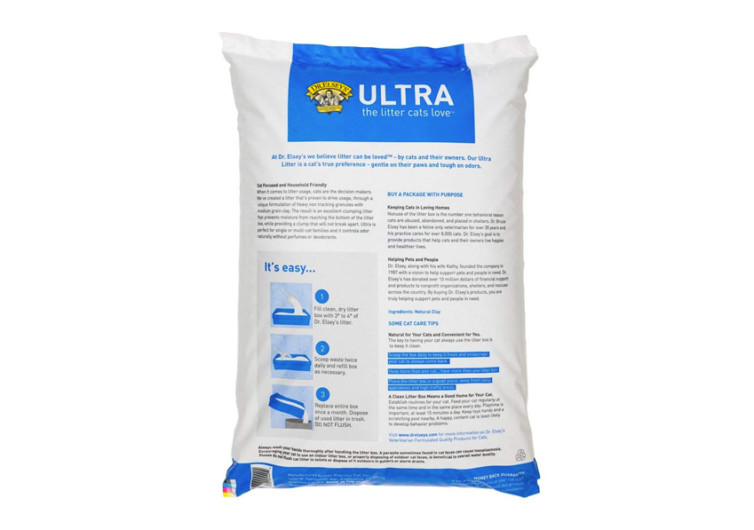 Cats know their stuff. And if they don't like the smell or the texture of their cat litter, you cannot expect them to use their toilet. That's why the Dr. Elsey's came up with the Ultra Premium Clumping Cat Litter. This cat litter features a unique formulation that guarantees superior absorbency and non-tracking characteristics.
The main issue with most cat litter is that they track onto the floor the moment your cat steps out of the toilet. This occurs because of the damp surface of the litter clinging to the paws of the cat. This also means additional chore for the pet parent. Not only is it messy; it can also spread germs to the floor.
Dr. Elsey's comes with an ingenious formulation that blends the brand's signature non-tracking granules with classic medium-grain clay. The non-tracking granules are heavy enough to remain in the litter box. The addition of medium-grain clay particles help provide absorbency. It also fills in the gaps between the larger granules.
This unique blend allows for the more effective clumping of the litter. It will not break down so when you scoop it up, you won't miss anything. This simplifies the process of keeping the litter box clean. The same formulation also guarantees that no moisture will ever reach the bottom of your litter box. Again, this makes it a lot easier to clean. It is more sanitary, too. Since no moisture reaches the bottom, there's no pooling of urine. This prevents the growth of certain microorganisms that can give the litter box a nasty smell.
Speaking of smell, the Dr. Elsey's cat litter comes unscented. It's unlike other products that come with artificial scent that's irritating to the nose. These are often included to mask the smell coming from cat urine. What the Ultra Premium does is it relies on its super-absorbent properties to eliminate the nasty smell of urine.
The Ultra Premium also boasts of hypoallergenic properties. It won't produce dust, so you and your family are safe. Your kitty is also safe since it will not inhale any of these dust particles when it is doing its business.
Dr. Elsey's Ultra Premium Clumping Cat Litter may be pricier than other cat litter, but it sure can justify its price tag. Its absorbent prowess and non-tracking capabilities are everything that pet parents would want in a cat litter. It's the litter for the cat with impeccable taste.
Related Reads
Related Reads