Dimaka Ultimate Cat Scratching Post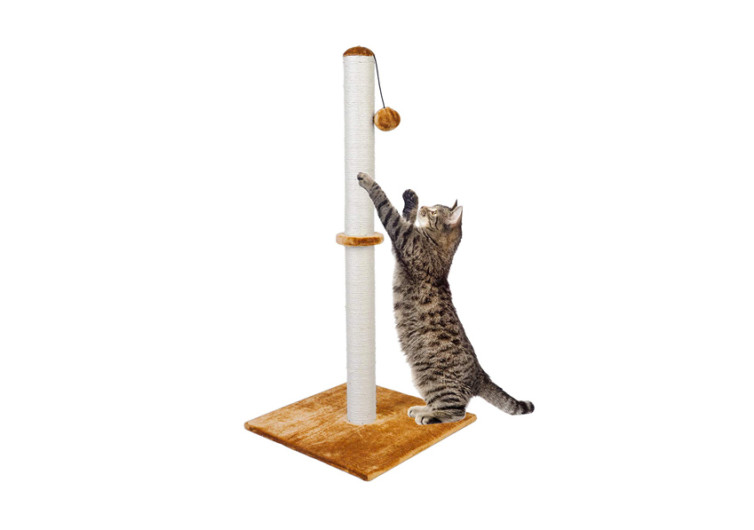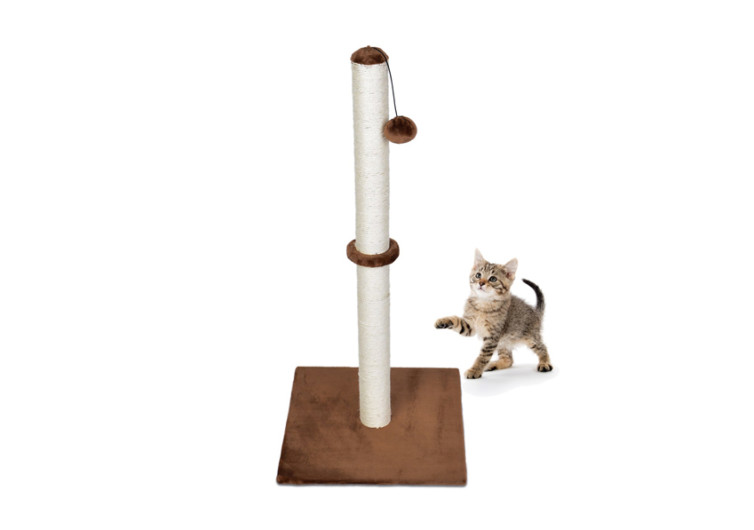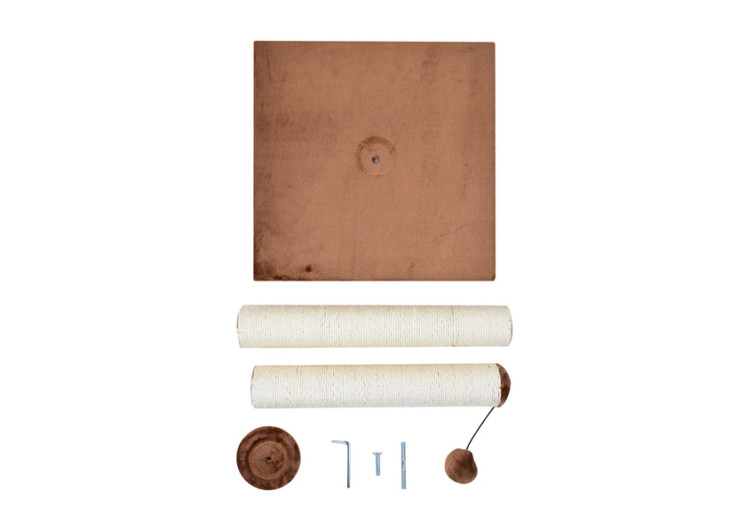 Every cat deserves a well-constructed scratching post to help with its scratching duties. And if it can double as a worthy playground for your feline friend, that that would be useful, too. Such is the idea behind the Dimaka Ultimate Cat Scratching Post. It has one of the widest bases for stability plus a post that's taller than anything else we've seen.
Featuring an 18-inch square chipboard, the Dimaka is quite unusual in a sense. Most of the cat scratching posts on the market come with MDF as their base board. Instead, Dimaka uses a very thick chipboard to stabilize the scratching tower. There are two unique advantages of such a material. First, it affords a lighter construction compared to conventional wooden boards. Second, it gives an eco-friendlier characteristic to the cat scratching post.
However, since chipboard is lighter than wood, there may be an issue with its stability. This is true when you consider that the scratching post towers an amazing 37 inches from the surface of the floor. That is an inch more from a 3-foot tall cat tower. Nevertheless, the sides of the chipboard are wide enough to accommodate the tower in the center. It is, therefore, surprising to see that the Dimaka doesn't tip over to any side.
The base board features a plush and smooth covering material. Dimaka also gives cat owners the chance to choose from a variety of colors to match their interior décor. The bottom of the base boasts of a skid-resistant material while the top surface is fabulous to the touch.
Dimaka also uses 100% natural sisal rope in its two-piece tubular tower. Majority of pet parents prefer sisal as a scratching material for cats because it provides for a rougher texture. It is also more durable than other materials. One good thing about the Dimaka is that you can always replace the sisal rope with a new one. This is handy in situations wherein the original sisal surface is already shredded to bits.
At the top of the scratching post is a soft dangling ball. It is ideal for enticing your kitty to play with it. And since the post towers at more than 3 feet, it's the perfect platform for large cats like the Maine Coon and the Himalayan.
The Dimaka Ultimate Cat Scratching Post is a lightweight yet stable platform for your kitty to stretch its body and sharpen its nails.
Related Reads
Related Reads