Dexas Petware Mudbuster Portable Dog Paw Cleaner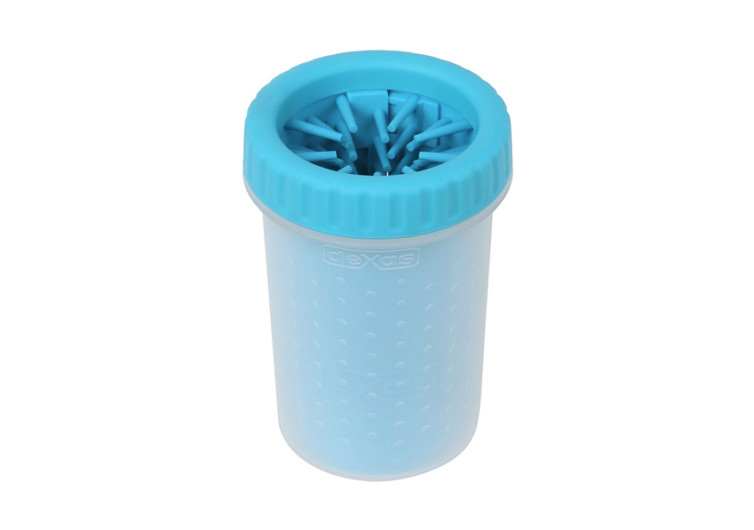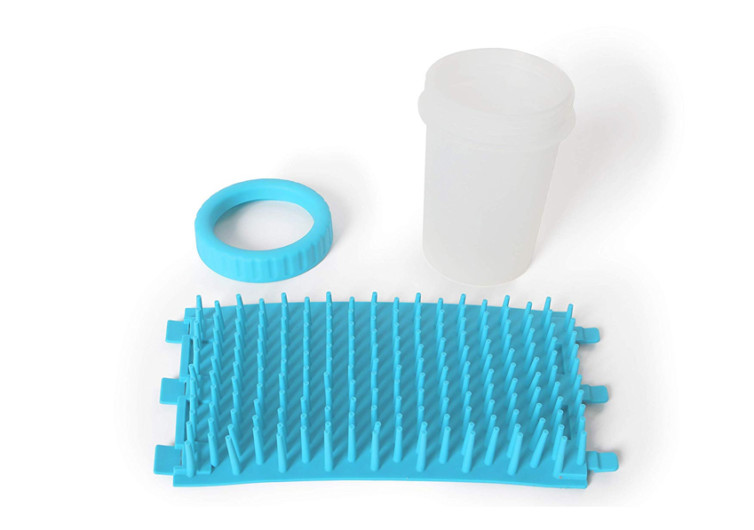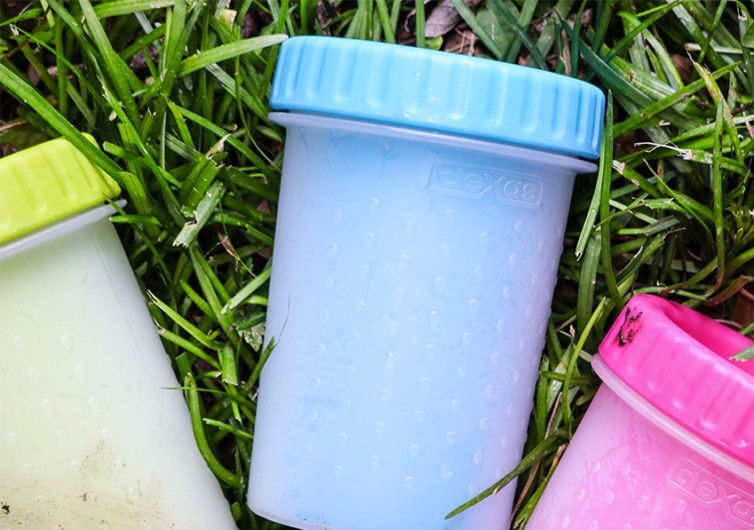 If you're already tired of the tedious task of wiping mud off your dog's paws, then Dexas has the solution for you. The Mudbuster is Dexas' answer to the nagging question of pet parents related to an easier way to clean muddy paws of dogs. It has a very simple design, yet comes with a level of effectiveness that is a lot better than traditional methods of cleaning muddy dog paws.
The Mudbuster looks like a ubiquitous water tumbler with a lid. The only difference is that the lid doesn't do anything to cover the contents of the tumbler. What it does, however, is that it secures the rolled cleaning mat. When you look from the top, you will see very thick bristles sticking from the sides of the Mudbuster and oriented towards the center. It conjures images of bicycle wheel spokes; except that this one doesn't have a hub.
The idea here is the space in the center is where you will insert your dog's paw and leg. With a simple twist of the "tumbler", the bristles will remove any mud or debris that is present on the dog's leg and paw. In general, it is like a brush with extra-large bristles. You use the brush to remove debris. The difference, of course, is that the Mudbuster has the brush bristles oriented toward the center.
Cleaning muddy dog paws is easy enough. You fill the Mudbuster canister with water and insert the dog's muddy limb. Give it a gentle twist and the mud should come right off. Depending on how dirty the paws of your dog are, you may need several "mudbusting" cycles. If the water turns very dirty from the mud, you can remove the lid and the bristle mat. Give it a good rinse and you're ready for the next round.
The bristle mat boasts of premium silicone construction. The bristles are soft and pliable enough to never hurt the limb of your dog. But it is also stiff enough to remove dirt, debris, and mud from the dog's paws. This Dexas creation is available in three sizes and colors. At least, you will have a system that is right for your pet's limbs.
The Mudbuster is a great companion for your adventurous hound. It can be your savior, too. There's no need to worry about a muddy car or home interior. Your dog will also have a great time outdoors.
Related Reads
Related Reads