DELOMO Pet Grooming Glove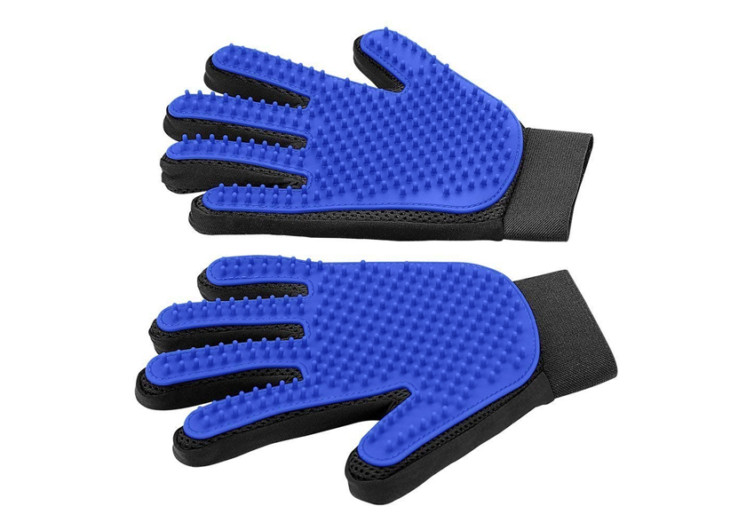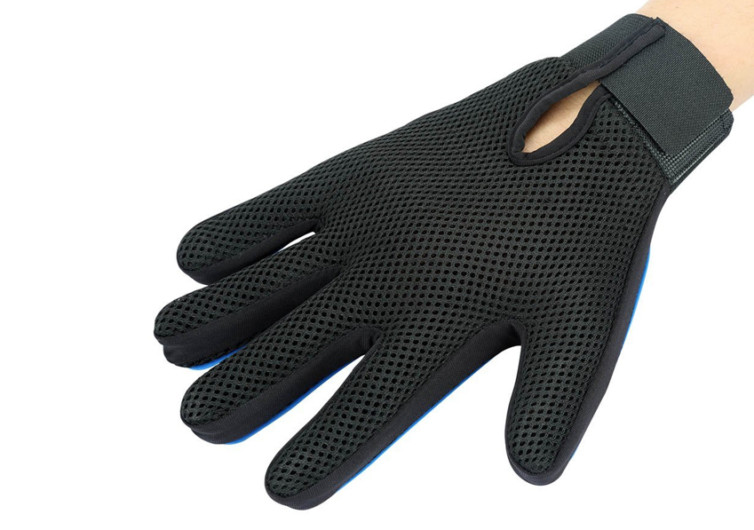 Grooming your pet requires the use of different tools. You can always use an ordinary dog brush or comb for its coat. There are also instances when you need a deshedding tool. But why bother with so many tools or items when you will only need the DELOMO Pet Grooming Glove? Sure, it doesn't look like a smart way to groom your pet but the DELOMO does more than grooming your pet. It can give it a soothing massage, too.
The great thing about the Pet Grooming Glove is that you have absolute control of the grooming movements. You are not holding anything else. You are only wearing an oversized, thick glove with an ingenious design at the palms. When you use the DELOMO, it's like using your own hands to glide over your dog's coat. This gives your pet a different sensation than having a brush or comb run against its skin.
The DELOMO features a palmar section that comes with 255 silicone tips. This is the new and improved version of the Pet Grooming Glove. The older version only features 180 of these silicone tips. Think of these tips as the tines of your pet comb or pet brush. What makes them different is that they become an integral part of the palmar surface of the glove. So, when you run your palms over your pet's body you are also combing and brushing its coat.
There is another advantage to such nubs. These silicone tips have the kind of rigidity that is perfect for stimulating blood circulation. When you caress your dog's body with the Pet Grooming Glove, these silicone tips apply pressure on the pet's body. When you glide it, they also stimulate better blood circulation. This motion can also help loosen tight muscles in your dog. You can run the DELOMO over your pet's thighs, shoulders, and legs so that its muscles will feel more relaxed.
Made of premium-quality spandex, the DELOMO Pet Grooming Glove fits onto any hand. Securing the pet grooming glove is easy with an integrated Velcro strap at the wrist. It will never slip off your hands during grooming. It feels comfy, too, since the sides feature high-quality mesh fabric.
The DELOMO Pet Grooming Glove offers a more convenient and more effective way to groom your pet. It removes loose hair while also serving as a pet massager. Now that's a glove that is handy.
Related Reads
Related Reads