Chuckit! Ultra Ball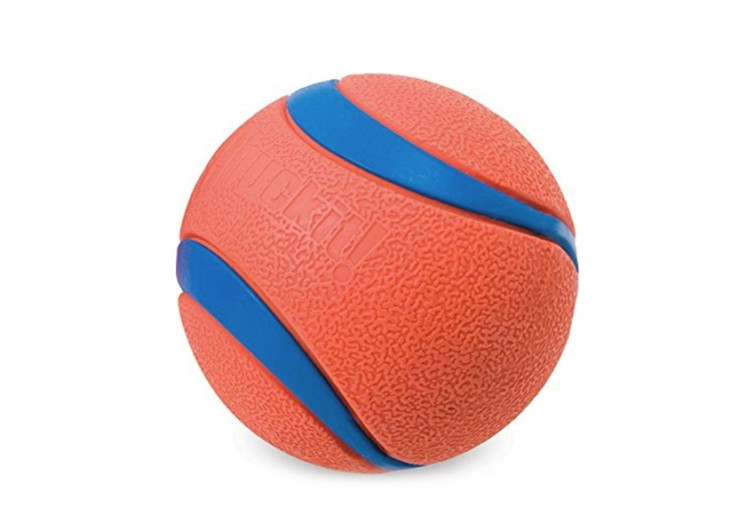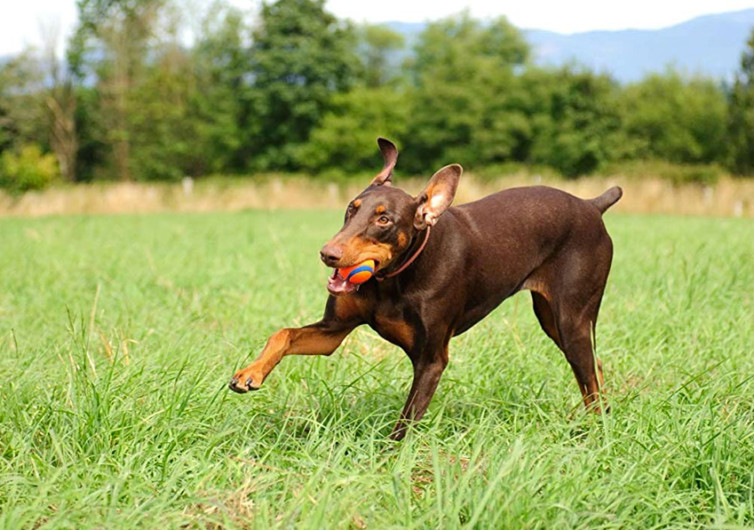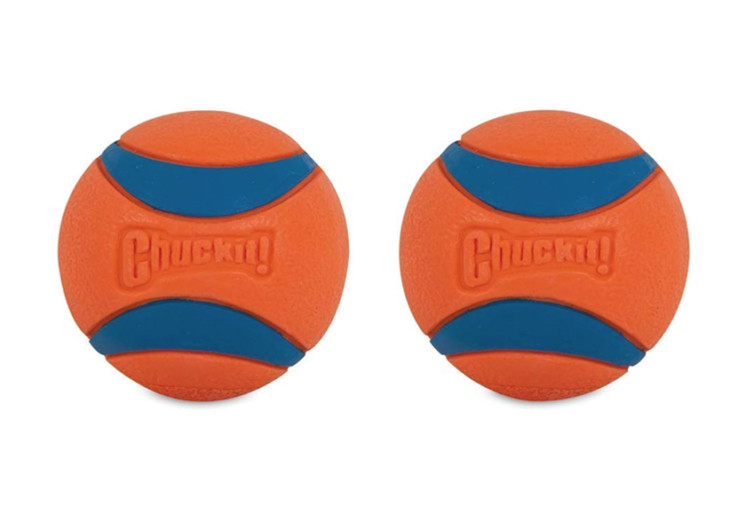 It is no secret that many dogs love playing with balls. You can use ordinary tennis balls during these canine playtime sessions. Or, you can use Chuckit!'s Ultra Ball instead. This tennis ball-sized dog toy ball comes in a color that is more visible to your pet. It features safe materials, too.
Dogs can see colors, but not with the same range that humans do. Whereas humans see at least 7 different colors in various shades, dogs can only see three. These include blue, yellow, and grey plus their respective shades. The Chuckit! Ultra Ball comes in bright orange color which sits between yellow and red. This allows the dog to see or spot it with relative ease. The blue tennis ball-like band also helps improve visibility for your dog.
This blue-on-orange color design makes the Chuckit! Ultra Ball easy to spot in a sea of green grass. It provides great contrast in relation to the surroundings that often feature the green color. Playing with your dog will never be more fun than with the Chuckit!
Its bright, high-visibility color is not the only thing admirable with the Ultra Ball. It also comes with a thicker rubber core that gives it more bouncing power. Tennis balls bounce, too, but not as high as the Ultra Ball. This can help encourage your dog to jump or take a leap. It's one way to get your canine friend the exercise it needs.
There's another advantage to using the Ultra Ball instead of other toy balls for dogs. Despite weighing 6.6 ounces, this colorful and bouncy dog ball can stay afloat in the water. This makes the Chuckit! Ultra Ball a great toy to have in water-related activities. If you have a Labrador, a Spaniel, or a Golden Retriever, the Ultra Ball can make for a more engaging playtime in the pool or in the lake.
The surface of the ball features pet-safe materials. You'll never worry about your dog getting sick for picking up the ball with its mouth. Your dog's saliva will also not adhere to the ball's surface, keeping it clean and mess-free. If dirt gets on the surface, it is easy to wipe clean.
The Chuckit! Ultra Ball works with standard Chuckit! Ball Launchers as well as the more traditional way of ball-throwing by hand. Its high-bounce and buoyant properties make it a great toy for dogs both on land and in the water.
Related Reads
Related Reads