Catit Flower Cat Water Fountain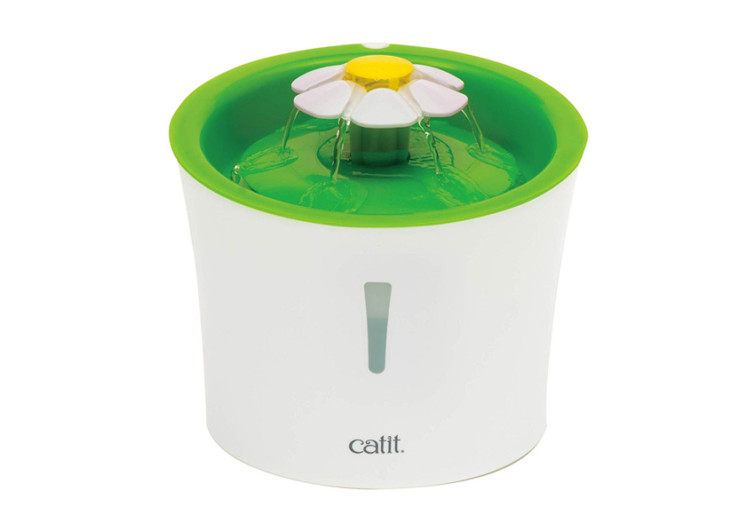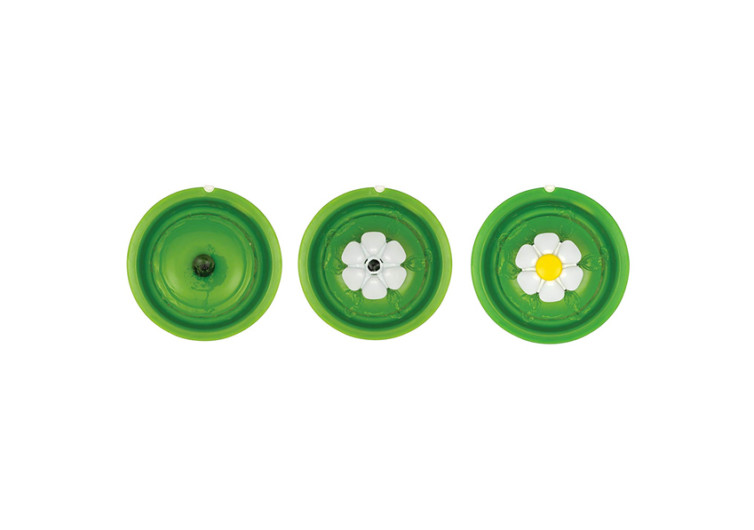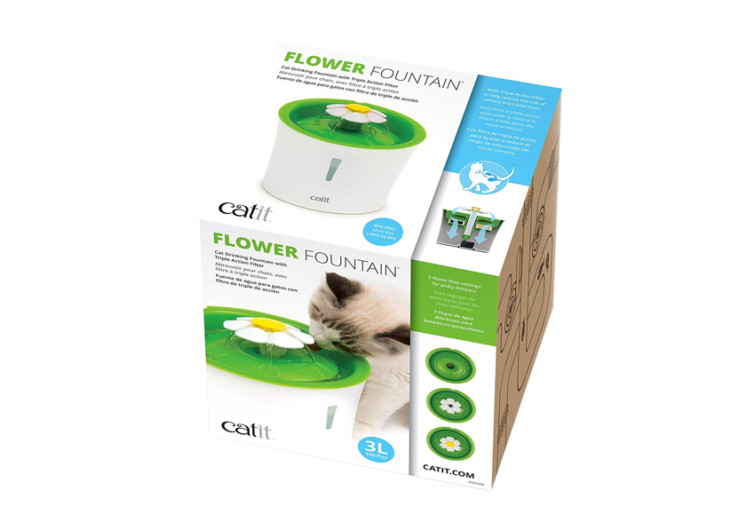 The Catit Flower Water Fountain is a simple yet lovely-looking pet drinking fountain. It provides fresh drinking water for your pet cats and dogs without having to replace the water every few hours. It comes with a water filter that ensures safety, plus a design that will never detract from your existing home interior décor.
Getting pets to drink plenty of water is a very challenging task for some pet parents. This is especially true for those with cats whose thirst drive is not as great as dogs or other animals. However, because of the high prey drive of cats, pet drinking fountains can be very beneficial tools in enticing them to drink more. These animals are very curious with anything that moves. To them, where there's movement, there's prey. Pet drinking fountains mimic the presence of prey. This entices the cat to "investigate", drinking the water in the process.
The Catit Flower Water Fountain operates like any other fountain. A small motor pushes water through a water basin and a pair of hoses. A filter mechanism allows the removal of particulate matter in the water before it collects in the basin. Nothing can be simpler than that.
What makes this pet drinking fountain quite interesting is that it comes with a lone flower design for the water spout. The grooves between the flower petals serve as channels for water to drop in the basin below it. There's a sloping splash guard that helps soften the impact of water. It helps make sure you don't get that annoying sound of water splashing while you're sleeping.
The design ensures the creation of enough bubbles to serve two fundamental purposes. The first is to introduce air or oxygen into the water to help get rid of harmful pathogens. This also ensures that the water tastes fresh and clean for the cat to drink. The second purpose is to create enough water movement to stimulate the cat's curiosity. Whenever the cat sees the bubbles, it will try to investigate and drink. It thinks that there's "prey" in the water.
The system comes with 3 water flow settings. Its 3-liter capacity is enough to supply the drinking needs of a household full of cats. Materials used in the fabrication of the device are BPA-free and pet-safe.
The Catit Flower Water Fountain is a simple device to make sure your cat and other pets stay well-hydrated.
Related Reads
Related Reads