PetSide may earn a small commission from affiliate links in this article.
Learn more
Have you ever been rudely awoken by your kitty at 3 am practicing her moves for the parkour championships? A lot of cat owners will agree that zoomies are completely normal and most cats will engage in midnight acrobatics at least a few times a week.
However, have you ever wondered why cats have these sudden bursts of energy and why they happen so late? You may even be wondering if there is anything to worry about. Fear not. We've done the leg work and have written this handy article with all of the answers.
What are Cat Zoomies?
One minute your cat will be snoozing in their favorite spot when the next thing you know they will be at the other end of the room, wide-eyed and ready-to-run rings around the entire household. This behavior can bewilder us humans as it commonly happens during the night and is completely unexpected.
The Official Term: Frenetic Random Activity Periods (FRAP)
Like dogs, cats also seem to have frenetic random activity periods. This is where felines are suddenly imbued with an intense burst of energy that almost appears out of nowhere. When this happens, you will observe them frantically 'zooming' up the stairs and around the house at an extraordinary speed.
Having said that, zoomies typically don't last long and after a few minutes of sprinting, your feline will be back to sleep in their usual spot like nothing happened.
Why do Cats Get the Zoomies?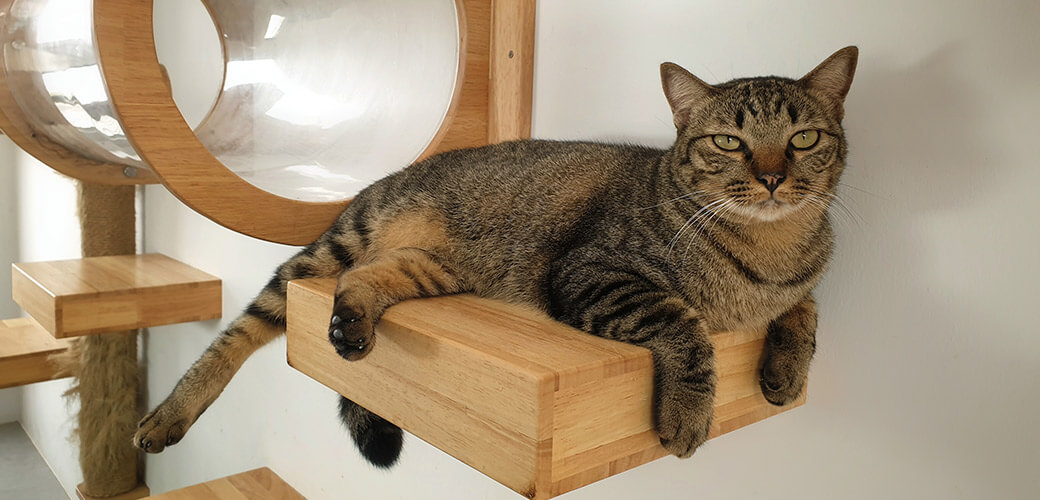 There are a number of reasons why your cat might get the zoomies. Some are completely normal, whereas others may require your attention or the advice of a vet in particular. The most common reasons are listed below.
Bored and/or anxious
Cats are nocturnal animals so they will typically spend their days sleeping to conserve energy. So when you're finally home and ready to get yourself to bed, this is where they may start to wake up and demand your attention. When their needs aren't met, they will try and keep themselves occupied by engaging in some playtime activities and of course: zoomies.
Excess energy
Expanding on the previous point, since cats spend a good portion of the day sleeping they will inevitably build up energy. This pent-up energy is inevitably released when they are most active: at night.
Cat zoomies after pooping
It's sometimes common for your kitty to engage in the zoomies after they've used the litter box. However, the post-poop victory lap may be something to pay attention to as it can be a sign of something wrong.
Uncomfortable or painful movements can be behind the zoomies, so it's important to take a look inside the litter box for signs of bowel distress. If you notice any signs of discomfort when your cat uses the litter tray, as well as unusual coloring or consistency of your cat's poop, take a trip to your vet.
When do cats stop zoomies?
Generally, cat zoomies don't last longer than a couple of minutes. Usually, a short zoomie session is enough to tire them out. However, if you notice your cat having frequent zoomies, it may be time to seek advice.
How to Stop Cat Zoomies During the Night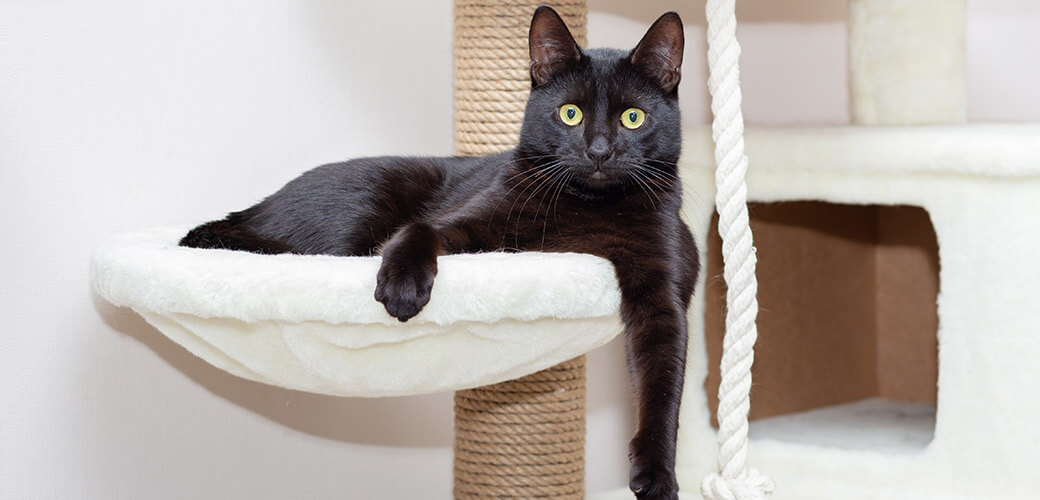 If your feline is keeping you awake during the night there are a few things you could do to help them settle down when it's time for bed. Take a look at the list below detailing all of the ways you can reduce your cat's nightly zooms.
Play when your cat has zoomies
Getting out the toys and playing with your cat is not only a great way to bond with them but it's also the ideal way to reduce midnight zoomies. This is because all of their pent-up energy is occupied and used up during vigorous play sessions.
Tip:
Playing with a physical toy, as opposed to a laser toy, will capture your cat's hunting instincts and allow them to release their excess energy. Let your cat catch and 'kill' their toy as this will prevent them from becoming bored and disengaging.
Make a calming environment for your cat
Creating a peaceful environment for your kitty can make the world of difference. This goes especially if you have an older cat as they enjoy the tranquility of a calm atmosphere.
You can achieve this in many ways. First, make sure your feline has plenty of spaces they can escape to if they are ever feeling overwhelmed. If your house has other pets or children, things can often get a little crazy, so a safe space will be somewhere your cat can relax away from the hustle and bustle.
Next, try getting your hands on some new home additions that your cat can explore such as cat-friendly plants or a cat tree. You can also get your hands on calming sprays if you believe your cat is particularly prone to stress or anxiety.
Training
A common misconception is that, although dogs can be trained, it is impossible to train a cat. In fact, if you apply plenty of positive reinforcement (and treats), you can successfully train cats to do tricks.
Training is an effective way to mentally stimulate cats and fend off boredom. Engaging with them throughout training will also strengthen your bond and help burn energy so they will be less likely to cause a fuss during the night.
Should I take my cat to see the vet?
Cat zoomies are completely normal and healthy behavior but if you spot your kitty doing it more frequently, it's worth getting a second opinion especially if you've noticed signs that your pet may be in pain or distress.
Tip:
If your cat has excessive zoomies, check for indications that they may be dealing with a health issue. Hints they may be dealing with something more concerning may include frequent scratching, grooming, trips to the litter box as well as appetite loss resulting in weight loss.
Related Article: If you're curious and want to learn more about cat behavior and body language, take a look at our handy guide detailing everything you should know.