Can Dogs Eat Bread? (Nutrition Guide)
Bread is an important part of our diet. Whether it's that toast you have for breakfast or the hearty sandwich to fuel you midday or even an English muffin before you settle in for the night. It is but fair that we share our passion for bread with our most loyal four-legged companions. But is it really safe for them? We know you'd like to know the answer to the question, "why does my dog like bread so much that I now have a competitor for my favorite bread delight?" We'll answer that here and a few other things.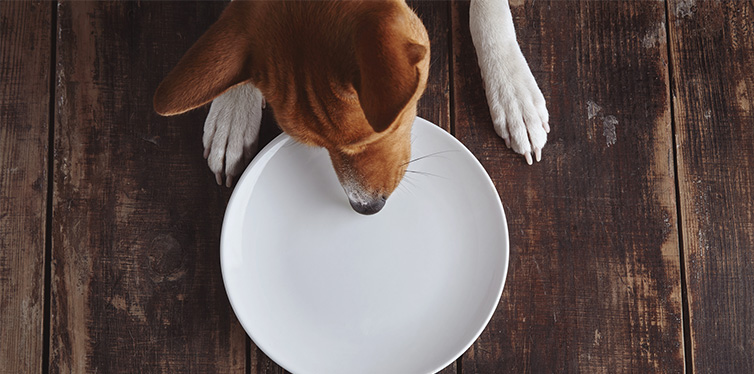 Is it Okay for Fido to Eat Bread?
As you may have already guessed, it is perfectly okay for us to give bread to our dogs, but not as a part of its main diet. It should only be given as a snack or a treat. And if you're already familiar about the golden rule of treating, then you know that the total amount of calories provided by the treat should never be more than 10 percent of the total calorie requirements of your hound for the day. For instance, if your dog requires about 600 calories per day, then you cannot give it more than a 25-gram slice of white bread as this already constitute about 67 calories. Giving it two slices of white bread means giving it more than what is absolutely necessary.
Related Post: Best Dog Treats
While plain bread will never bring harm to your dog, it doesn't provide any benefit either; except perhaps for filling up your dog's tummy. Plain bread doesn't really have any considerable nutrient value that your dog can benefit from. Sure, it may contain some calcium and iron because of the added ingredients put into the making of the bread. There's salt which can be broken down into sodium and chloride. But mostly, bread is carbs and fats. It may have protein, but it's mostly from grains like wheat.
Speaking of wheat, if your dog has wheat gluten allergy, then bread is definitely a no-no.
Are We Courting Disaster Giving Our Dogs Bread?
We always meet people who ask us can dogs eat bread crust. While bread in itself is not harmful (and not beneficial either) to your dog, there are certain things that can transform it into an otherwise harmless treat to one that can potentially lead to your dog being hospitalized.
Harmful Bread Ingredients
Some breads come with ingredients that may be harmful for your dog. For instance, there are those that contain garlic which is primarily used to enhance both the flavor and scent of the bread. Your dog will definitely love the scent, but it doesn't automatically mean that it should have it. Garlic can cause weakness, abdominal pain, diarrhea, and vomiting. In some cases, it is known to induce collapse in dogs. So, can dogs eat bread crumbs? If we're talking about bread crumbs of plain white bread that has been toasted to make it crumbly, then it should be safe. But if you're talking about the bread crumbs that contain garlic, it may not be safe for your pet.
Another ingredient you need to watch out for is certain seeds and nuts, especially macadamia. While vets are still baffled as to why macadamia is so toxic to dogs, it is a general observation that dogs that eat this kind of nut tend to exhibit non-fatal syndrome. This includes vomiting, weakness, muscle tremors, fever, depression, and even ataxia which is the dog's inability to control its body movements.
Some fancy breads already come with tasty fillings such as peanut butter, strawberry jam, and others. While the bread itself may not pose a danger to your pet, the ingredients used in the filling may. Since sugar is largely implicated in a host of metabolic abnormalities, producers of these bread fillings often replace sugar with an artificial sweetener called xylitol. Sadly, this isn't safe for your pet as it is not completely digested in the dog's intestines. This can lead to extremely low blood sugar and seizures. Some dogs have been reported to develop liver failure before finally succumbing.
Lastly, raisins added to certain breads are always bad news for dogs. It's not really known what makes this tasty, sweet delicacy loved by humans so toxic to dogs, but it can lead to the dog's death. There is always vomiting and diarrhea, dehydration, abdominal pain, oral ulcers, and seizures. The most dangerous manifestation of raisin and grape toxicity is reduced urine production which can lead to total cessation of urine production and kidney failure. Coma results because of the abnormal accumulation of toxins that are not removed through the urine.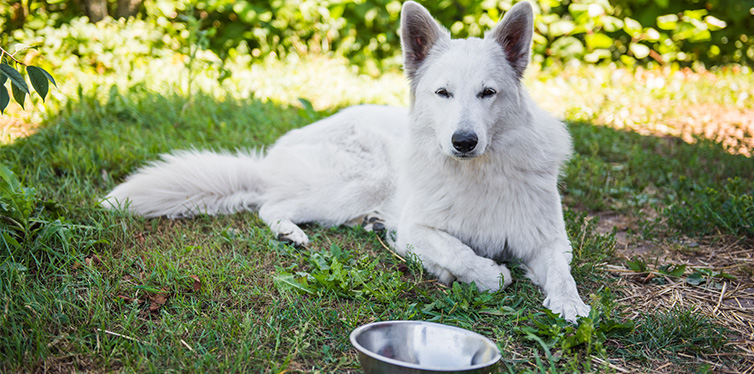 Bread Dough
If you make your own bread, then you can feel a lot safer since you can eliminate all the harmful bread ingredients that we mentioned above like garlic, raisins, xylitol-containing bread spreads and fillings, and harmful nuts like macadamia. Unfortunately, you will have to be very protective of the bread dough that you are making.
Bread dough is typically allowed to rest to allow the gluten to relax in preparation for a restructuring of the protein chains. This gives bread its lightness and volume. If your dog happens to eat the bread dough, without your knowledge of course, there's a chance that the bread dough will keep on expanding inside the dog's stomach. The acidic environment of the stomach also increases the rate of dough rise.
As the bread dough expands in the dog's stomach, it pushes against the walls of the stomach. This releases toxic levels of ethanol which enter the bloodstream. This can lead to what is called alcohol toxicosis and can be manifested by depression, hypothermia, drunken or unsteady gait, and weakness. The functioning of the central nervous system is depressed, leading to abnormal firing of the neurons and causing seizures. The dog goes into coma.
As far as the question whether it's safe to give bread to dogs is concerned, yes it is perfectly okay. However, it should never contain any harmful ingredient and it should only be given in small amounts. Lastly, you should never ever give your dog bread dough.
Sources:
Can Dogs Eat Bread? Is It Good or Bad for Them? – Ultimate Home Life
Can Dogs Eat Bread? – Dogster
Can I Give My Dog Bread? – Can I Give My Dog