Can Cats Eat Bananas? Are They a Good Treat?
We are all familiar with the great nutritional benefits of the banana. They are a great source of natural sugars, vitamins, fibers, and even protein. Not to mention they are quite delicious and an easy snack to fill you up in between meals. With all the nutrition packed into the banana and their soft and sweet texture, you might think they make a perfect treat for your feline friend too. However, there are actually several reasons why your cat should not eat bananas that may surprise you. In this article we will discuss different issues bananas could cause your kitty, from digestive to obesity, and give you an insight as to why most cats are actually afraid of bananas and will jump a mile at their sight.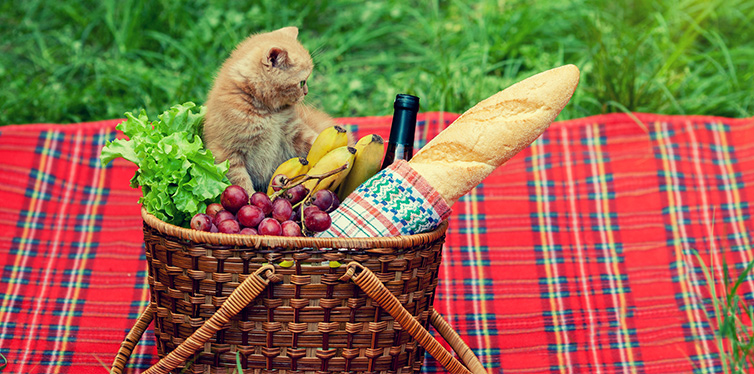 Bananas Effect on Cats
While bananas are not toxic to cats, they simply are not well-suited for them. According to every expert on the topic, cats should not eat bananas for a number of reasons. For one, bananas contain a lot of sugar. Although this sugar is natural and easily digested by humans, cats are not so lucky. Cats have a difficult time digesting the sugar in bananas. When they are regularly given pieces of banana as a treat, it will raise their blood sugar levels, leading to obesity, and can even cause your little fur ball to develop feline diabetes. While a bite here and there isn't going to cause serious problems, the risk is just not worth it and it's best to not chance it at all.
Cats Nutritional Needs
The most important thing to consider when thinking of feeding your cat a banana is that they have completely different nutritional needs than their humans. We know that an indoor cat has a special diet that requires extra nourishment in the form of protein, taurine, Vitamin A, Vitamin C, lots of fats and an array of amino acids. The funny thing is that bananas almost contain all of those ingredients, which is why many cat owners think bananas are a great way to supplement their diet. However, as mentioned cats do not digest sugar well and guess what, they can't even taste it to enjoy it anyway! Cats lack the sweet receptor on their taste buds that humans have. Aside from sugars health risk, it's not included in any type of cat food because they can't taste it anyway, thus it provides neither added benefit nor attraction. As long as your cat is eating high-quality cat food and getting enough food based on their age and weight, along with fresh water available at all times, then there's no need to supplement your cat's diet with anything other than dry food, wet food, and the occasional treat.
Special Needs Diet
In some cases, your cat may be eating a well-balanced diet, but they still have nutritional needs that aren't being met. In this case, it's often advised that the first step is changing the cats' food. It's a well-known fact that high-quality cat food contains many higher levels of nutrition than its lesser quality counterpart. While high-quality food costs a little more, it ends up costing less in the long run and can even extend the quality and length of your cat's life.
The brand of food you buy may not seem like a big deal, as long as it claims to provide your cat with nutrition. Yet, that couldn't be further than the truth. According to recent studies, low-quality cat food contains a host of ingredients that are deemed "fit for animal consumption" yet they are hazardous to a human, which doesn't seem quite right.
Some of the ingredients found in these low-quality foods include meat by-products, which are essentially the organs, bones, blood, feet, and intestines of slaughtered animals. There is little if any nutritional value in any of these byproducts and they are often labeled on the cat and dog food as so, "meat byproducts." Another scary ingredient is road kill, including cats themselves. Roadkill contains a host of bacteria, parasites, and viruses and must go through vigorous chemical processes to be deemed "edible" by cats.
Sodium pentobarbital has also been found in very low levels in cat food. This chemical is used to euthanize animals in shelters, and any amount seems like too much. Cellos, grains, additives, and preservatives are a few more of the dangerous ingredients found in low-quality cat food. This means that often times simply changing your cat's food to a high-quality cat food filled with grain-free rice, probiotics, raw freeze-dried meat, and additional natural ingredients will make an immense difference in your cat's nutritional profile and supplementation is often unnecessary after the switch.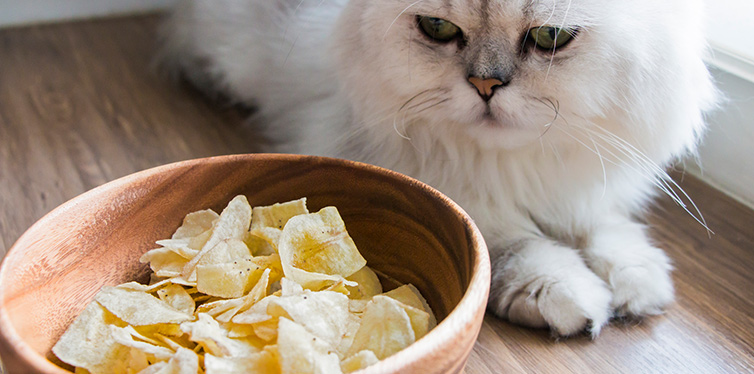 Offering Human Food for Extra Nutrition
As mentioned, as long as your cats on high-quality cat food diet and is in good health, your cat likely won't need any additional vitamins and supplements. However, if they do, you will never opt for human food, especially bananas. In fact, bananas are one of the worst human foods you can offer your feline pal. Even though they are nutritional to us, they provide absolutely no nutritional value to your cat. The same goes for other types of human food. Just because they offer us with nutrition, it doesn't mean your cat is able to digest and utilize the nutrition from that food.
In cases where extra nutrition is needed beyond those provided from your cat's food, your veterinarian can prescribe vitamins and supplements designed specifically for your cat. They contain similar ingredient its\D to those found in human vitamins, but in different forms and at different levels, unique to the needs of your cat. As long as your cat is in good health and eating well, along with getting enough exercise the vet will typically give a good bill of health.
Conclusion
Although some people argue that frozen bananas make a cheap and tasty cat treat, those with education and knowledge about their felines nutritional needs know this simply isn't true. In fact, cats will generally refuse any type of frozen food because they don't like their food cold, to begin with.
If you find your cat sniffing around your banana, it's not because they think they smell great, but because they are just curious as cats are. In fact, many cats are actually afraid of bananas. There are several hilarious videos online of cats of various breeds and ages jumping away in fear from a simple harmless banana. Your cat sees the banana as an unfamiliar object and basically, takes it as a threat.
When presented with the banana out of nowhere you'll get a laugh as your cat acts as if it's just seen a ghost. On a side note, cats don't like the smell of ripening bananas either, which can be even more of a reason why they act so crazy at the sight of it. When ripening the banana gives off Ethyl Acetate odor, which is unpleasant and repulsive to cats, yet another reason why bananas and cats just don't mix.
Sources:
Can Cats Eat Bananas? – Chewy
Can Cats Eat Bananas? Or Are They Dangerous? – Catological
Related Reads
Related Reads