Dog Nail Clippers and Trimmer By Boshel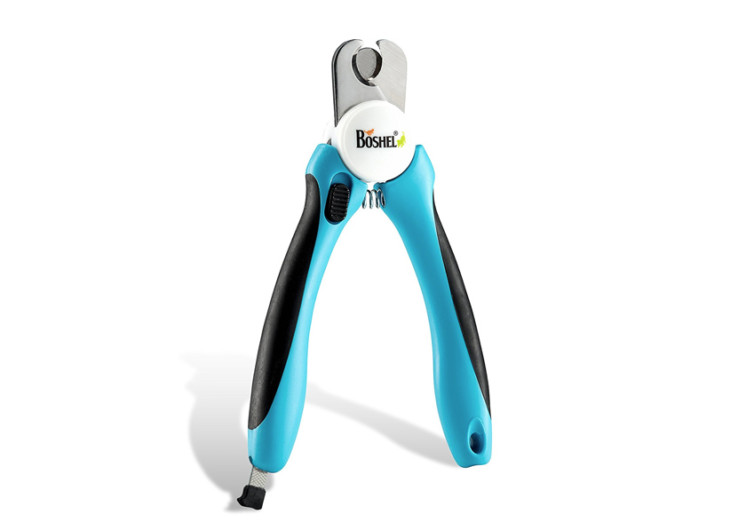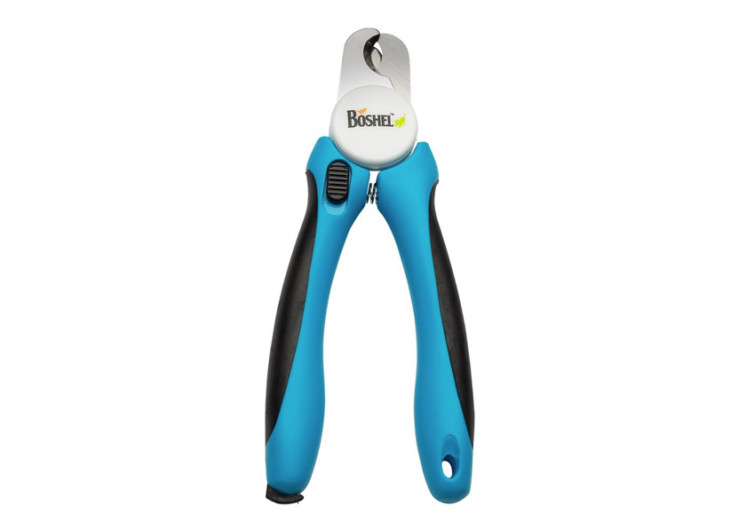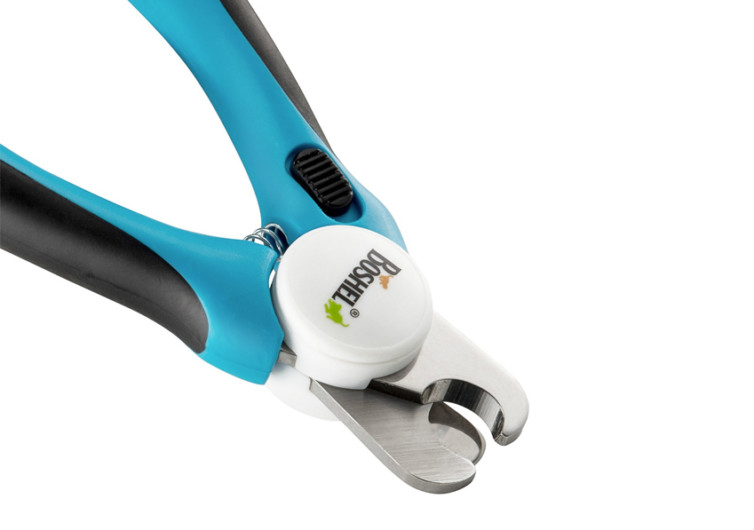 Part of regular pet dog grooming is trimming or clipping their nails. You can bring your dog to a professional dog groomer or you can groom Fido yourself. If you're like most pet parents who prefer a more hands-on approach, you will also want the BOSHEL Dog Nail Clipper to help you. This is a pet grooming tool that every dog owner should have.
The BOSHEL may look like the usual nail trimmers and clippers, but it comes with a more professional design. Most dog nail clippers don't come with a mechanism that prevents cutting into the quick of the nail. This can lead to bleeding and can hurt your dog. The BOSHEL features a safety guard that prevents pushing your dog's nail beyond its quick. It's a platform that sits fixed at the back of the clipping head. When you position your dog's nail, it presses against the safety guard. This is your cue that you're going to cut the dog's nail at the right length.
The cutting mechanism on the BOSHEL comes with a 3.5 mm-thick stainless steel blade. It is razor-sharp so you will have no problems cutting or clipping your pet's nails. The blade construction also ensures durable sharpness that can last many years. You don't need to re-sharpen the blade. This is perfect for homes with multiple pets. There's another benefit to having razor-sharp blades. You can clip your dog's nail in one swift motion. This makes nail clipping less stressful for your pet.
The handles of the BOSHEL come with a stubbier midsection. This makes it more comfortable to hold. On top of that, it is also not slippery. The combination of ergonomics and optimum grip gives the BOSHEL greater stability during use. You can almost imagine how your dog will react if you lose grip of the BOSHEL. It can make it very anxious and may not want to have its nails clipped again.
The BOSHEL also comes with a nail file that tucks safe inside one of the handles. It's a clever gadget that can make your dog nail clipping sessions more complete. Clipping your dog's nails will shorten it to the desired length. Filing it will help smoothen the rough edges, making it safer for your pet.
The BOSHEL Dog Nail Clipper is a professionally-made pet nail trimmer with a trendy design. It's very easy to use and safe for your dog.
Related Reads
Related Reads