BINGPET Dog Sweatshirt Hoodie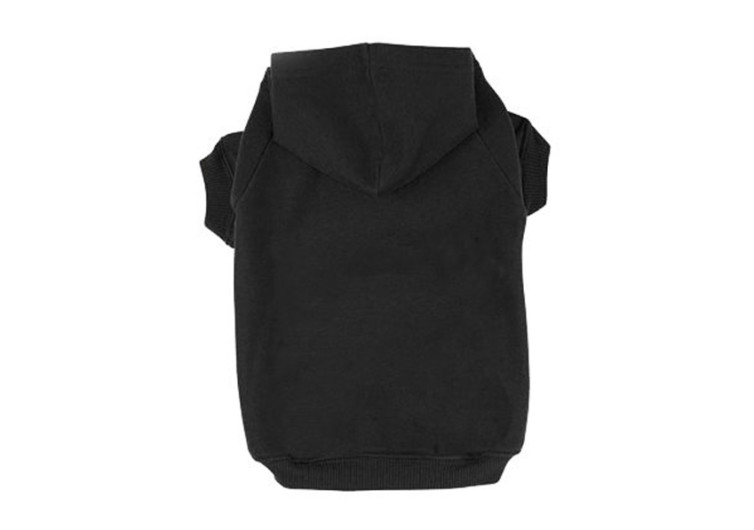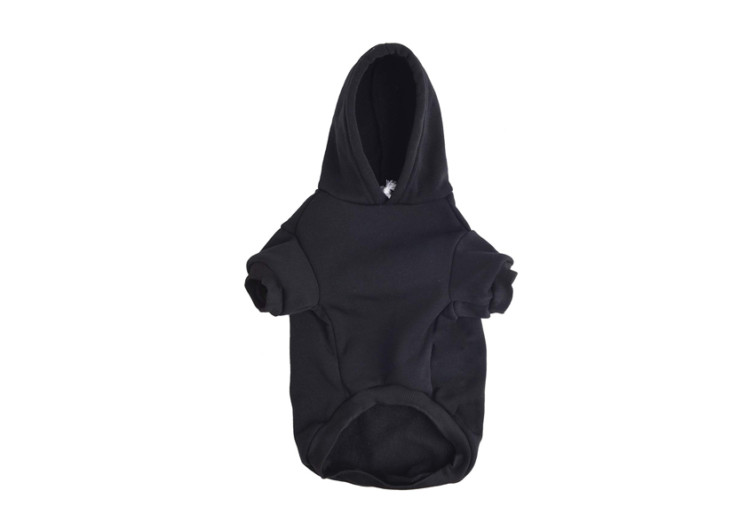 The BINGPET Blank Classic Pet Sweatshirt is a simple yet functional doggie wear. It is available in a variety of sizes and at least 4 color designs. BINGPET allows pet parents to choose a sweatshirt that matches the personality of their beloved canines. This doggie sweatshirt features a reliable craftsmanship, while giving pet parents the chance to apply their personal take on a fashionable design.
There are dog owners who love fancy art, loud colors, and what have you in almost anything that they possess. As such, they expect that their pets will have the same "fashion tastes". But then, there are also pet parents who would like to keep things simple. If you are one of these pet parents, then the BINGPET Pet Sweatshirt is for you.
This doggie hooded sweatshirt does not come with any design. There are no fancy colors other than what the cotton-polyester blend already has. It is available in black, red, blue, and pink. You may not have plenty of colors to choose from, but these are often enough for the majority of dog lovers.
The positive thing about the blank design of the dog hoodie sweatshirt is that you can personalize it. There are fabric markers that you can buy. With a little creativity and imagination, pet parents can create fantastic works of art. The BINGPET serves as the canvas upon which dog owners can let out their imaginative and creative streaks.
As mentioned, the fabric construction of the BINGPET employs a blend of polyester and cotton. The composition is about two-thirds cotton for exceptional softness, warmth, and comfort. The remaining third of the fabric features high-grade polyester. This material provides the BINGPET with excellent smoothness.
The sleeves come with elastic ribs, guaranteeing optimum fit for the dog. The waist of the sweatshirt also has the same ribbed construction. There is one minor hiccup, though. The published sizes are somewhat smaller than the sizes that pet supply stores use. Hence, it is crucial to get a BINGPET that is one size larger than the one you may see in stores.
What is interesting to note is that this size discrepancy only applies to the hoodie. If your dog will not use the hoodie, then there's no need to make the size adjustment.
The BINGPET Blank Classic Pet Sweatshirt is a simple pet wear for dogs. It is unique in that it gives you the chance to personalize it.
Related Reads
Related Reads