Many of today's pet lovers prefer small dog breeds over medium-sized and large dogs. These hounds can be excellent companions as one goes to the mall or the park. You can fit them in a fancy bag that doubles as a pet carrier. Other individuals choose small dog breeds because they do not require plenty of space. They will not need too much food, either. Some pet owners choose small dogs because of their fear of larger canines. Regardless of the reasons people have about owning a small dog breed, we're here to share with you 15 of the planet's best small dog breeds.
Chihuahua
No list of the world's smallest dog breeds is ever complete without the Mexican hotdog – the Chihuahua. These dogs come in different sizes, although they should never be more than 5 inches at the shoulder. Whether the Chihuahua is a smooth-coat or a long-coat, it never weighs heavier than 6 pounds.
Despite its small size, its personality is that of a Rottweiler. It has the classic Napoleon complex of the dog world. It's yappy and very playful. That is why training is a must for these hounds. The main issue here is that potential Chihuahua owners think it's not necessary to train and socialize the dog. You should. Otherwise, this little Napoleon is going to rule your world.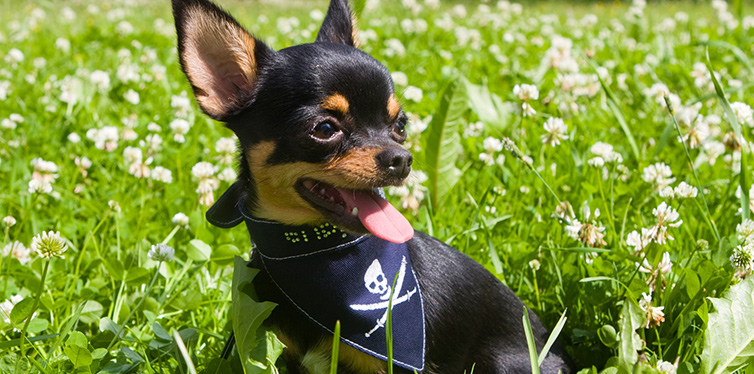 Yorkshire Terrier
Tipping the scale at about 7 pounds, the Yorkie is a toy dog that has all the characteristics of a terrier. Its 9-inch stature belies the spunkiness of this little hound. It loves to play. And when you look at its soulful eyes, it would be difficult not to. Like the Chihuahua, the Yorkshire Terrier believes that it is bigger than a German Shepherd or an American Pit Bull Terrier.
One thing you have to understand about the Yorkie is that it needs your full attention in terms of its grooming. If you want to maintain its beautiful silky coat, you've got to prepare to groom it on a regular basis. Yorkies are feisty. If you train them early, they can be your kid's most lovable companions.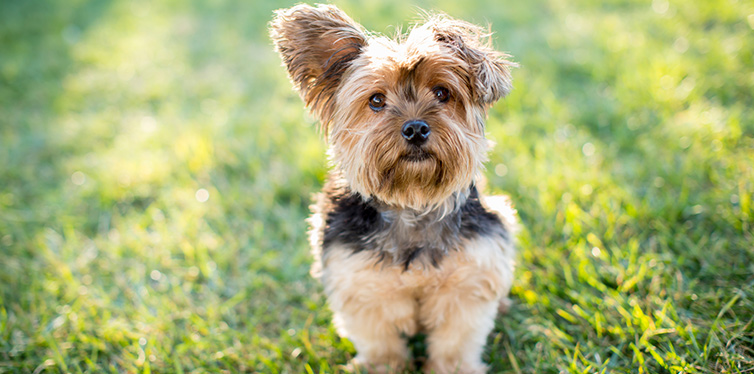 Pomeranian
It may be small, but the Pomeranian is one very spunky dog. It is always bright-eyed as if forever curious and beaming with delight. The Pomeranian never fails in its inherent desire to greet the world with its boundless curiosity. It has this level of certainty that it is the cutest thing on the planet. Pomeranians are happiest when they are with their masters. They can adapt well to any environment and are very clever.
Standing at most 12 inches from the floor, these 7-lb hounds are trainable. Many of them perform well in agility courses. Others excel in the show ring. The little dog wonder is a very busy fellow. It will patrol the house on an endless mission of discovery.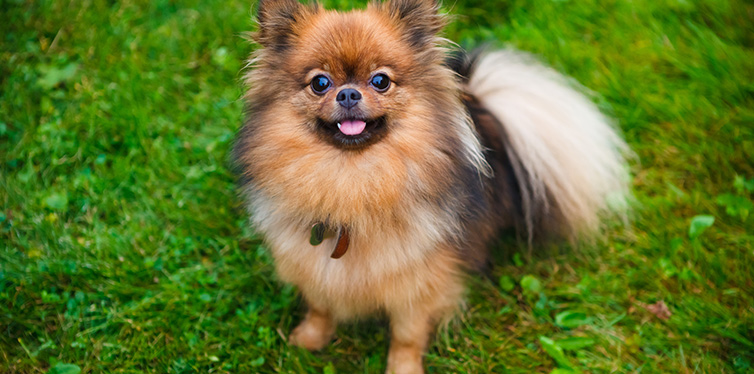 Toy Poodle
Don't get the Standard Poodle if you want a small dog for your home. Get the Toy Poodle instead. It is still a Poodle except that it is smaller, no taller than 10 inches and not heavier than 10 lbs. Make no mistake, however. Standard, Miniature, and Toy Poodles share the same DNA when it comes to their intelligence. These dogs are the Einsteins of the pack. They are very trainable and are exceptional in both conformation and agility courses.
The Poodle's main draw is its coat. It is not hypoallergenic, mind you. But its shedding tendencies are so low that they make perfect pets for individuals with allergies like asthma and skin problems. Get ready to train the Toy Poodle as this dog thrives on plenty of activities.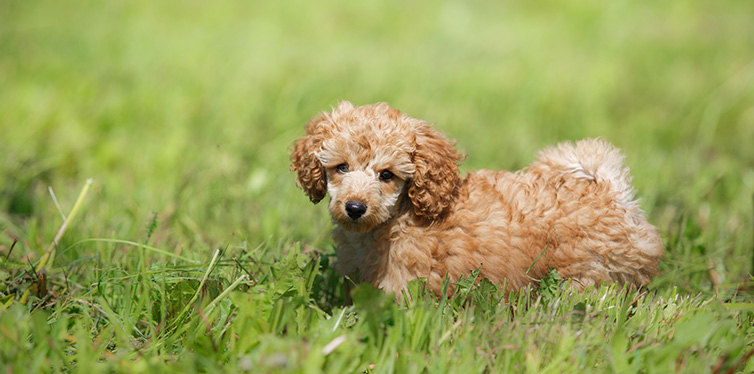 Papillon
If you're not familiar with dog breeds, you will think that the Papillon is a larger size of the long-haired Chihuahua. Unlike the Mexican dog, however, the Papillon has a different ear shape. It fans out more like a butterfly. As a matter of fact, it is the butterfly from which the dog breed got its name. Papillon is butterfly in French.
Weighing no more than 12 pounds and standing no taller than 11 inches, the Papillon is one of the smallest breeds of dog in the world. Like many small dogs, the Papillon has a Napoleon complex. It believes that it is bigger than it is. This dog is full of energy, making it ideal as pets for rambunctious kids.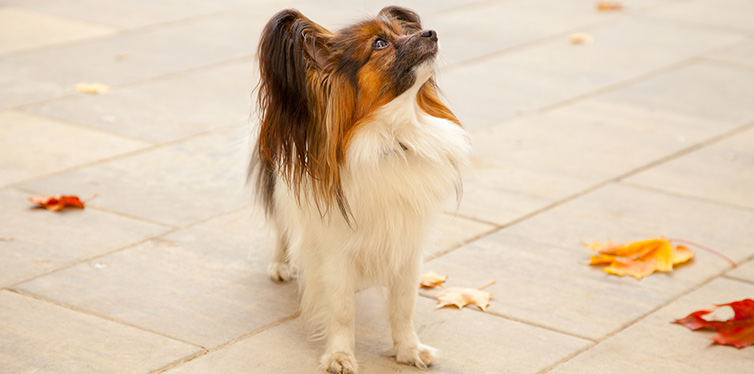 Pug
Everyone loves Frank the Pug in MIB. Before the Pug hit the Hollywood silver screen, however, it is already the favorite of the royalty like King Louis XIV and Queen Victoria. There is something about the wrinkled face of the Pug that makes it so adorable and lovable. But don't let this fool you.
Pugs have excellent dispositions. They live to have fun. They are happiest when they spend hours with their families. These dogs are hardier than other small breeds, too. It has a stocky and be-muscled frame that helps them withstand some amount of rough play. This breed doesn't have any standards as to its height. When it comes to its weight, it should not be more than 20 lbs.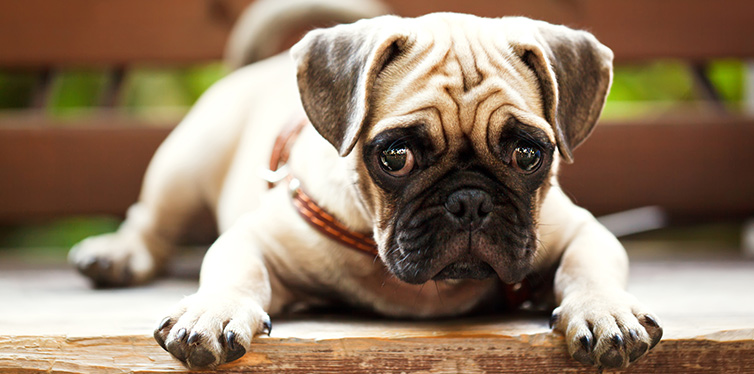 Shih Tzu
Shih Tzus are well-loved by the world. In return, the Shih Tzu loves the world, too. These are the pets of Chinese Emperors. You might think that because of its royal lineage, Shih Tzus are aggressive or arrogant. No, they aren't. They happen to be the most adorable, most lovable, and cutest four-legged creatures you can ever bring home.
This breed is not as popular as the Labrador retriever, but it commands a respectable following around the globe. No taller than 11 inches and tops the scale at 16 lbs, Shih Tzus are the quintessential family companions. Some Shih Tzus can be yappy. Most will only bark when they need something. They are also both playful and mischievous, traits that your kids will appreciate.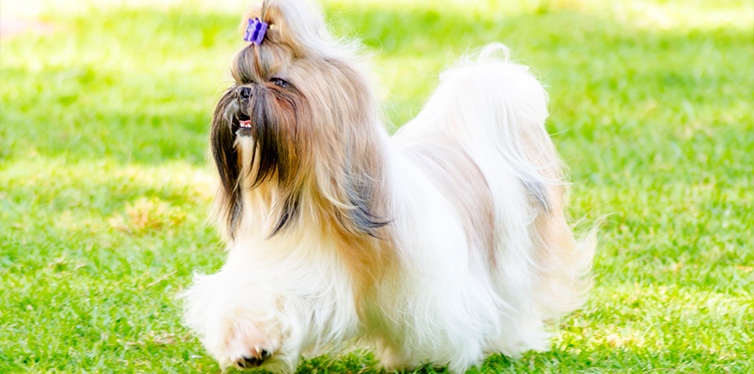 Bichon Frise
With its rounded head, it is not surprising why people love the Bichon Frise. Add to this the dog's round button-shaped eyes and you have a dog that is both affectionate and entertaining. Not many know the Bichon Frise to be an entertainer, but it is. It has a nifty repertoire of skills and tricks that make this breed the perfect companion of clowns and circus performers. This is in the past, of course. Today, the Bichon Frise is busy entertaining its family.
Weighing 18 pounds and maxing out at 11.5 inches, the Bichon Frise is a remarkable breed of dog to bring home. Like the Poodle, this dog doesn't shed that much, too. This is good news for asthmatic kids. They'll have a pet they can call their own, entertaining them with gusto without fearing the consequences of pet dander exposure.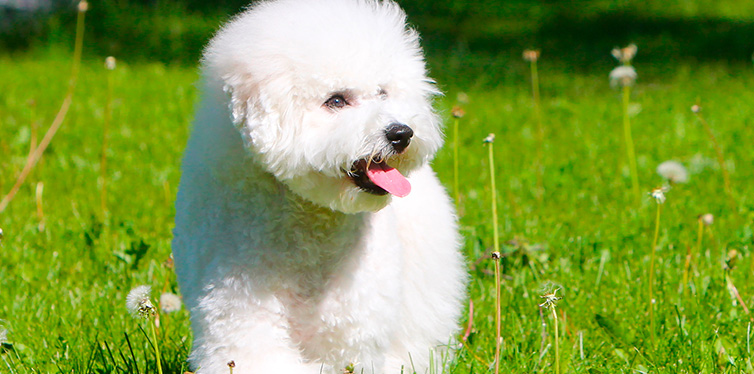 Boston Terrier
This dog breed is a true class act, if only you'll focus more on its characteristic tuxedo coat. It has a certain style that can rival the likes of Imperial Shih Tzus and French-flair Poodles. Forever enthusiastic, this small dog makes a great playmate for children. It has a sturdy build and a robust and friendly personality that can make it an easy darling of the crowd. If there is a small version of the Labrador in terms of friendliness, the Boston Terrier is it.
Despite the fact that it is a terrier, the Boston terrier is not a fighter. This 10- to 25-pound dog is all love and affection. It is one of those dog breeds that you can rely on to trust in you and to follow you wherever you go. The best part of being a Beantown original is that it gets to wear its classic tuxedo coat in style.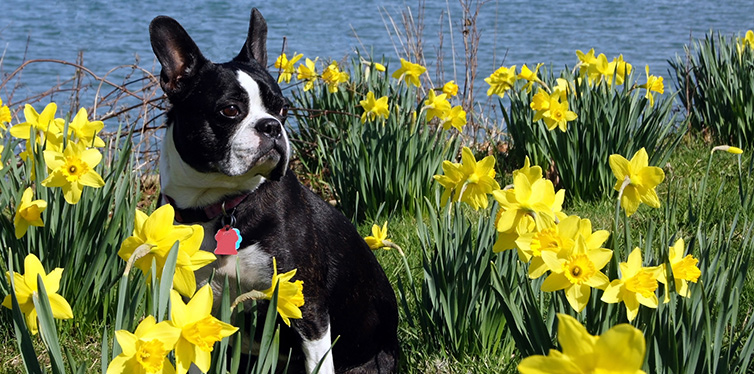 French Bulldog
If Batman had a dog, the French Bulldog would be it. This breed is famous for its bat ears standing up straight from its head. What the Frenchie is more famous for is its motto about loving the one it is with. As such, when it comes to family companions, the Frenchie is one of the best the dog world can offer.
Standing a mere foot at the shoulders, the Frenchie should never be heavier than 28 lbs. It can live up to 11 years and is very adaptable to almost any home environment. The downside, of course, is that it requires air conditioning all day long since it is very prone to overheating. It still makes for a great pet, nonetheless.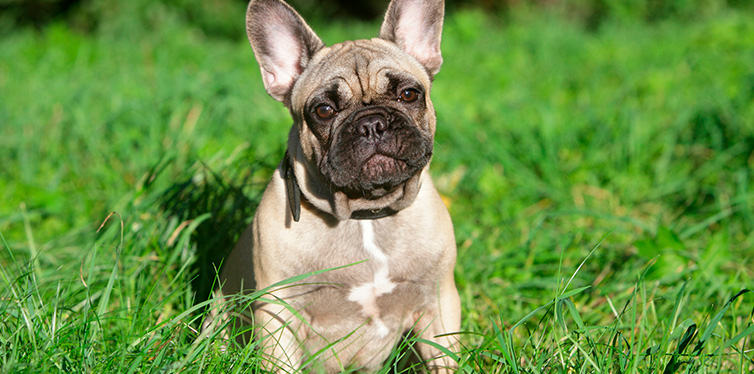 Welsh Corgi
There's no mistaking the Welsh Corgi. With its round-tipped ears standing upright and its stubby and short legs, this is one dog that is fit for the royalty. One of its most famous owners happens to be the Queen of England, Queen Elizabeth II. It has a foxy face that makes it more like a Spitz type of dog.
The Welsh Corgi is a prolific ratter. Because of its small legs, it can run after rats regardless of where they hide. It is very agile, competing in flyball, rally, herding, tracking, obedience, and agility courses. This dog can weigh up to 30 lbs yet stand no taller than a foot.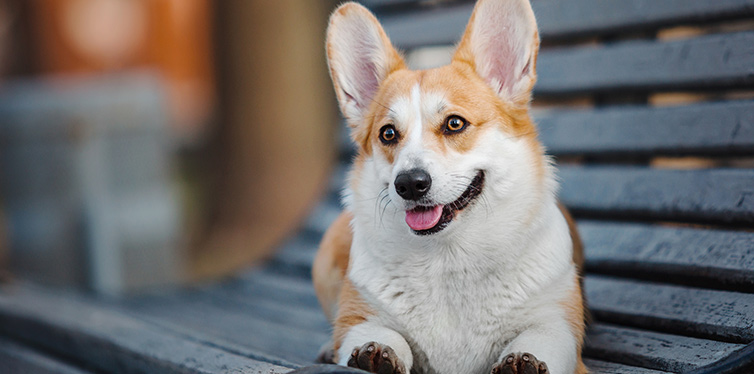 Maltese
There's a popular notion that the Maltese is a subtype of Shih Tzu. One very obvious difference is the coat. Malteses come only with a single white coat. Shih Tzus have double coats and can have different colors. Malteses are sweet, adorable, and lovable. They are the favorite of many Hollywood celebrities like Halle Berry and Eva Longoria. Their long silky coat looks more dashing when combined with their shoe-button eyes.
These 7-pound 10-inch dogs have a bold personality. They are lively and bright. They can also have the spunkiness of other small dog breeds. The Maltese excels in showing off its newly-learned tricks. Kids will have a heyday playing with this hound.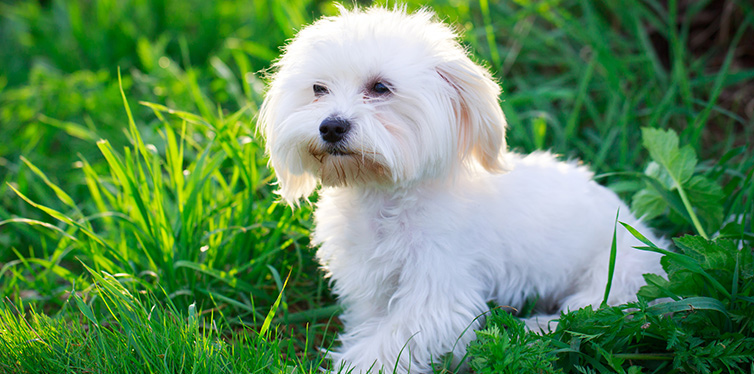 Havanese
Taller and heavier than the Maltese and a cousin of the Bichon Frise, the Havanese is another small dog breed that is perfect for almost anyone. It sheds little, making it great for asthmatic or allergic individuals. It also has the lively spirit of its cousins and likes to play all day with its family.
It is not difficult to spoil a Havanese. Its endearing eyes are often enough to melt your heart. The good news is that these dogs do not share the tendency of other small breeds to become little tyrants. As long as you train and socialize it as a puppy, your home should be a very peaceful place to live in.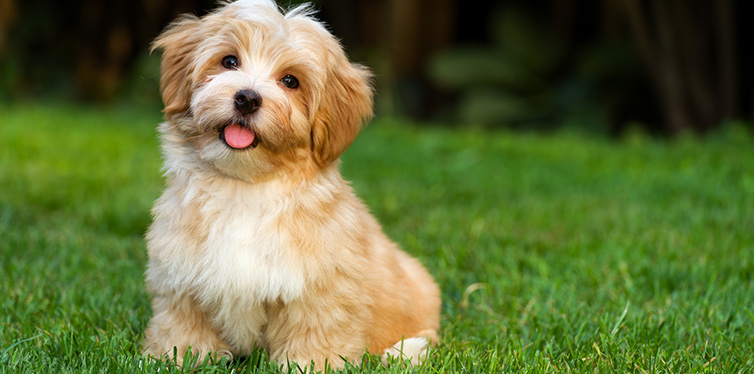 Jack Russell Terrier
If you don't mind a four-legged digger in your backyard, then the Jack Russell Terrier can fit the bill of the best small dog breed for you. This little fellow may only be 14 inches at the shoulder and not heavier than 17 pounds, but it is 100% terrier at heart. It is a ratter and a lover of the great outdoors. It loves competing in races for terriers as well as earthdog tests.
The JRT is intelligent, no doubt about that. It is very adaptable, too. This dog requires an owner who also loves the outdoors, leads a very active lifestyle, and can devote ample time training and socializing the JRT.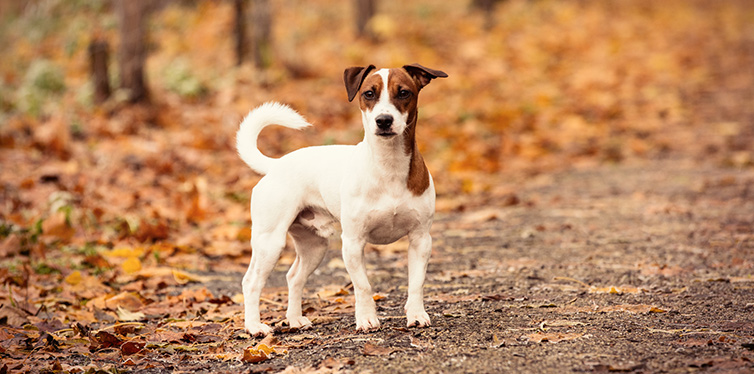 Miniature Pinscher
Many think that the Miniature Pinscher is a scaled-down version of the Doberman Pinscher, but it's not. In fact, it predates the Doberman by not less than 2 centuries. The Min Pin is a fearless and spirited little dog. It maxes out at 11 pounds and 12.5 inches. Avid fans of the breed call it the King of the Toys.
Don't let its diminutive size fool you, however. Only a veteran dog owner with extensive experience in dog training and socialization can handle and manage this little fireball. On a more positive note, the Min Pin is pure joy when it comes to entertaining its family with its antics. It's also very easy to groom.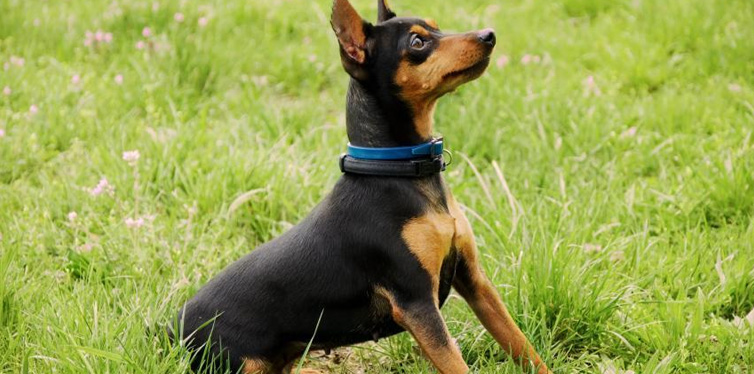 Small dog breeds require not that much space. Regardless of size, however, they will still need your utmost care in terms of their nutrition, exercise, training, socialization, grooming, and veterinary care.
Sources:
Top 10 Small Breed Dogs – PetMD
Miniature Pinscher – Wikipedia
Maltese dog – Wikipedia
Related Reads
Related Reads