Best Guard Dogs for Families
Man first domesticated dogs in the hope that the animal will protect him and his property. Livestock owners relied on their dogs to keep their flock safe from robbers and predatory animals. Traders depended on dogs to guard their investment. Royalties and nobilities employed large canines to beef up their security. With uncanny alertness, curiosity, bravery, and strength, these dogs guarded man and everything he holds precious with their lives. Many of these breeds live on. And while they are now taking other roles in the modern family, they remain true to their guarding instincts. If you're looking for the world's best guard dogs for the family, you are in the right place.
Bullmastiff
What do you get when you cross the now-ancient Old English Bulldog and the English Mastiff? You'll get the Bullmastiff, of course. This is a formidable dog that gamekeepers bred in the 19th century to guard the estates of the English nobility. They have this massive and solid build that belies their speed. When the dog is at work guarding its master's property, you can bet that the Bullmastiff can be as stern and fearless as any other guard dog. In the past, it patrolled the large game reserves and forested estates of its owners. It pursued poachers and held them at bay until their master's gamekeepers apprehend the troublemakers. When inside the home, however, the Bullmastiff is a different breed. It is docile and can be a very wonderful companion for the kids, but only if trained and socialized early on.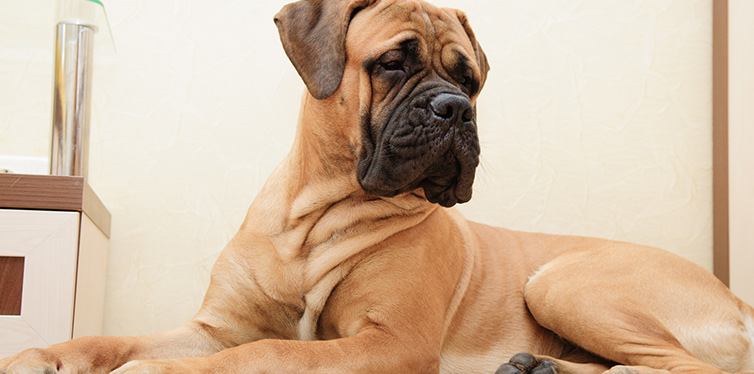 German Shepherd
Max von Stephanitz's wonder dog, the German Shepherd, is an intelligent and versatile breed. It can take on different roles given the correct training, including family guardianship. The sight of the GSD alone is enough to stop troublemakers on their tracks. This dog has that formidable stance that is almost ready to pounce on anyone who would bring mischief to its family. The GSD is a very loyal companion and affectionate to its owner's children. It can play with them all day but its senses are always on heightened alert for any sign of danger. This is a guard dog that most families will want to have patrolling their backyard. And with a reputation as a topnotch K9 police officer and military specialist, you don't have to be a dog-lover to know that German Shepherds are one of the best guard dogs in the world.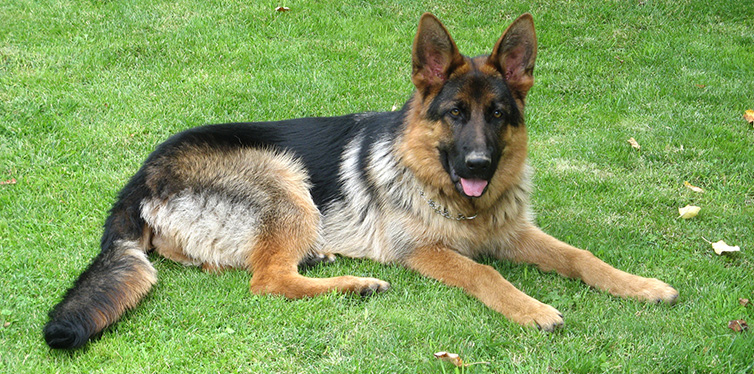 Doberman Pinscher
Karl Friedrich Louis Dobermann knew that his jobs as tax collector, rent collector, and night watchman were dangerous. As such, he bred the very first Doberman Pinscher with the aim of creating a dog that will protect him in the performance of his duties. Dobermann wanted a dog that had the stamina to run after bad guys and the strength to subdue them if needed. He also wanted a dog that had superior intelligence so that it will not attack people whom Dobermann knew or is acquainted with. He used a number of breeds in the creation of the Doberman Pinscher. It has the genes of the Weimaraner, the German Pinscher, the Beauceron, the Greyhound, the Rottweiler, and the Manchester Terrier. Today, the Doberman Pinscher is one of the best guard dogs ever to grace any household.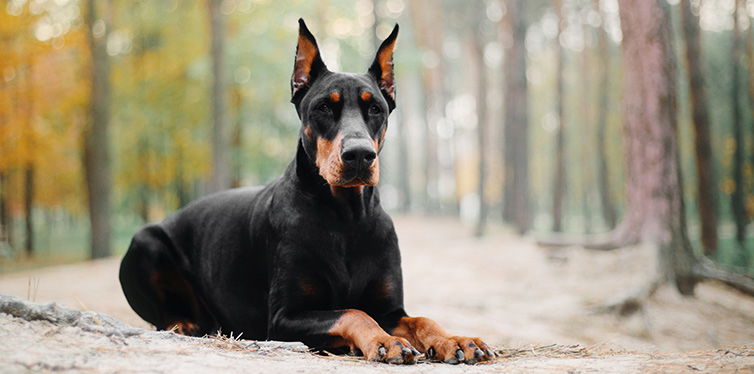 Rottweiler
Being descendants of the dogs that drove the livestock of a conquering Roman Empire in the 1st century AD, Rottweilers are dependable guard dogs. These canines have a very stocky build that makes them highly prized in fending off attackers. When the Roman Army expanded into Western Europe, they brought with them cattle and other livestock to feed the men. Guarding these precious resources were the ancestors of present-day Rottweilers. Some of the soldiers settled in Rottweil. From there, the dog grew in popularity as guardians of butchers and traders who had to bring their goods to the market. Today, Rottweilers continue their remarkable family guardianship. They have this steady, self-assured, and fearless nature. Rottweilers are also alert of their surroundings and will never hesitate to show their teeth if they sense their family is threatened.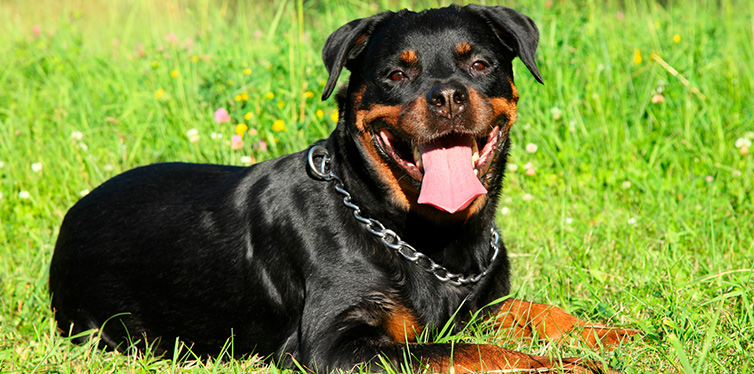 Tibetan Mastiff
The Tibetan Mastiff is an ancient dog that grew up in the harsh environments of Tibet. They have this dense coat that protects them from the bitter cold. The same coat also serves as the dog's protection against tigers, leopards, bears, and wolves that roam the plains of Tibet, Nepal, Mongolia, and northern China. These are very powerful dogs; although they would rather scare animals than be confrontational. Tibetan Mastiffs take aloofness and indifference to strangers to new heights. As detached as they may be against strangers, Tibetan Mastiffs do make excellent pets for the family. Take note – Tibetan Mastiffs are topnotch nocturnal sentries. They are alert and vigilant in the night. Hence, if you do decide to bring a Tibetan Mastiff home, make sure to never leave it outside the house at night. It will bark at the slightest sound, keeping you and the rest of the neighborhood awake.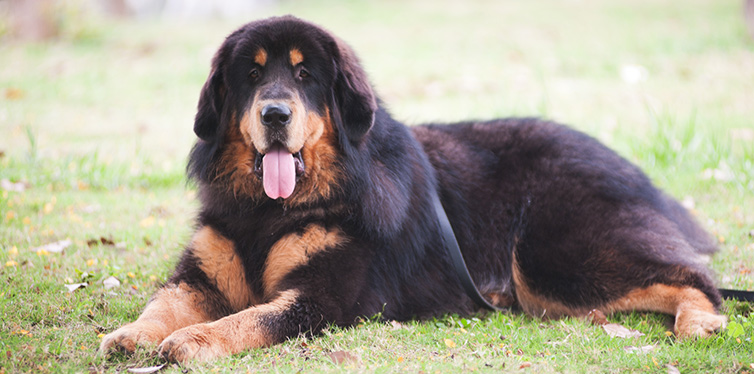 Akita
Japan's national dog is the epitome of what a canine family guardian is all about. Japanese families and teachers always tell their kids and pupils of the remarkable story of Hachiko and Professor Ueno. Hachiko has become the enduring symbol of Japanese love for the family. And while Hachiko did not "guard" its owner, it did show remarkable loyalty. This is a very important trait for any guard dog. Their loyalty to their owners is never questioned. That is the Akita. Yet this dog is also a powerful breed. Like all guard dogs, the Akita is reserved or aloof when it comes to people it doesn't know. However, when it comes to its family, the Akita can be the most affectionate and most loyal Spitz type dog the world has ever seen.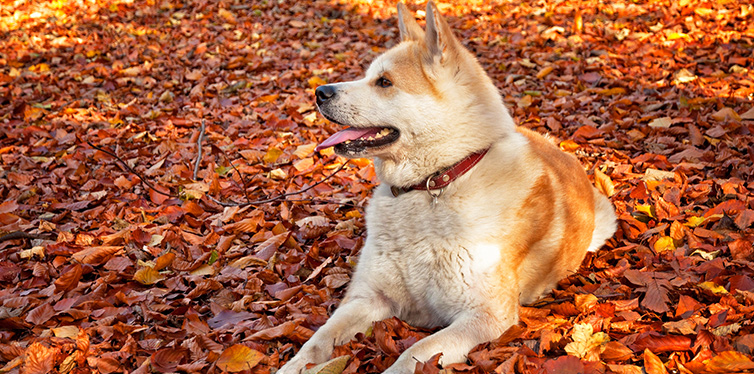 Giant Schnauzer
The Giant Schnauzer is one of dogdom's best guardians. A mixture of a German Pinscher, a Bouvier des Flandres, and a black Great Dane, the Giant Schnauzer is a formidable guard dog. Seventeenth century German livestock owners and farmers bred the dog to guard both their property and their livestock. The dog also saw duty as four-legged security guards of 18th century stockyards, factories, breweries, and butchers' shops. Because of its natural guarding instincts, the Giant Schnauzer is very suspicious of strangers. They have this quiet demeanor when around people they trust. However, if someone they don't know comes around, these dogs will let their commanding presence known. Despite their tenacious vigilance of strangers, these dogs are trustworthy when with children. This makes them excellent guard dogs for families.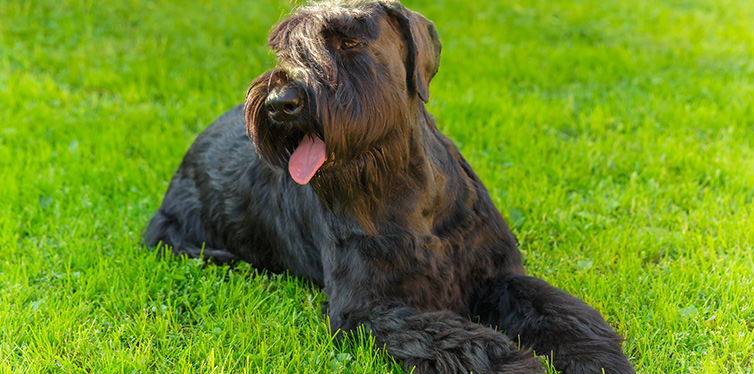 Staffordshire Bull Terrier
Don't confuse the Staffordshire Bull Terrier (SBT) with the American Pit Bull Terrier (APBT). They may have the same origins and looks, but the SBT enjoys a more favorable legal status than its American counterpart. Despite its "bloody" history, the Staffordshire Bull Terrier is a very affectionate, devoted, and loyal dog. In fact, the Kennel Club of UK recognizes the breed as one of the dog breeds that the organization recommends to be safe around children. However, be warned. The SBT still has pugnaciousness that is quite unmatched in the dog kingdom. This is a trait that it got from decades of bull- and bear-baiting. True enough, when it comes to guarding its human loved ones, families can always rely on the Staffordshire Bull Terrier.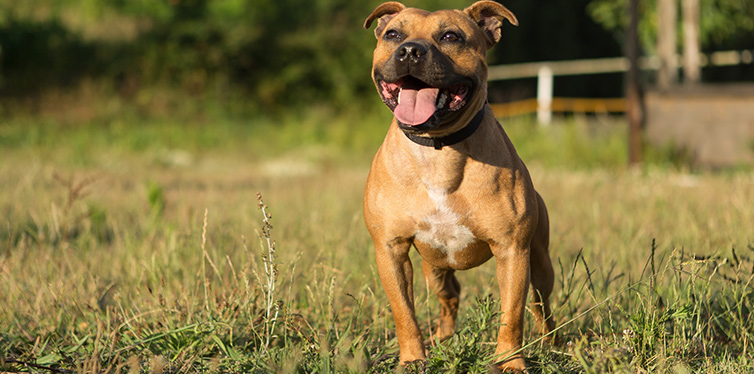 Caucasian Shepherd Dog
Like its molloser relatives, the Caucasian Shepherd Dog uses its huge size, awesome strength, and remarkable resilience to guard the livestock and property of its owners. As a traditional livestock guardian, the Caucasian Shepherd Dog protects its family's livelihood from bears, jackals, and wolves. These predators roamed the slopes of the Caucasus. Today, these giants serve as Russian prison guard dogs while also acting as family guardians. It is averse to people it doesn't know or recognize. However, when it comes to its family, there's no better dog breed to show them love than the Caucasian Shepherd Dog. This is a very territorial dog that will protect its human family at all cost.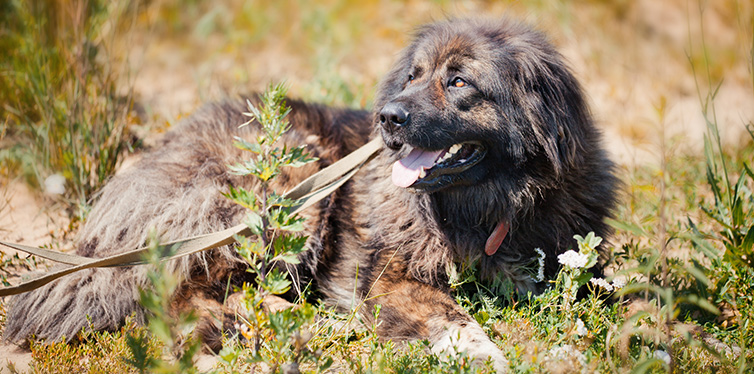 Rhodesian Ridgeback
It is very difficult to come up with a list of the world's best guard dogs for families without mentioning the Rhodesian Ridgeback. After all, this is the descendant of the Khoikhoi ridged hunting dog that's famous for keeping African lions at bay. If a dog can keep members of Simba's pride in check, one can imagine how the Rhodesian Ridgeback can protect your family. It's no wonder that South Africans call this dog the African Lion Dog. It is not because it looks like a lion, but more because of its courage and strength in subduing the lions of the African continent. Aloof to strangers, the Rhodesian Ridgeback is, nevertheless, affectionate and loyal to its human family. This makes them great four-legged family guardians.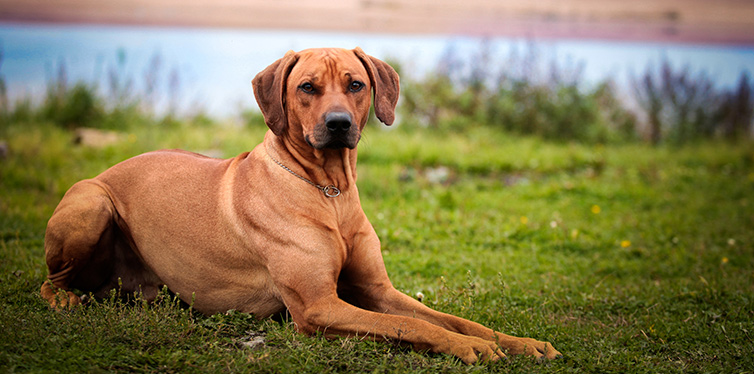 Canine family guardians are loyal to their human owners, his children, his family, and his property. They meet anyone and anything outside this circle with reservation and heightened vigilance. They're intelligent and will never hesitate to defend their family. It is what a guard dog is bred for.
Sources:
Related Reads
Related Reads