The Best Dog Food for Jack Russell (Review) in 2020
The Jack Russell terrier is a dog breed known globally for its high energy levels and friendly personality. These dogs are a small-breed and were developed primarily or initially for fox hunting. What's more, identifying these dogs is relatively easy, thanks to their brown or tan markings and smooth white coats. We love their high energy levels, and as such, know that they need a daily dose of protein to keep their activity levels up. The only way we can ensure this is through their food. There are a lot of dog food types in the market, but not all of them come with the required amounts of nutrients and minerals. We have listed our favorite and some of the best dog food for Jack Russell, in case you need to purchase a few for your terrier.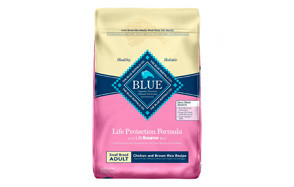 Blue Buffalo Life Protection Formula Dog Food for Jack Russell
Formulated with organic ingredients sourced from all around the world
Contains a varied selection of whole grains, fruits, and vegetables
Aids with immune health and overall growth
Contains a balanced amount of minerals, antioxidants, and vitamins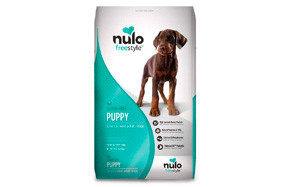 Nulo Grain Free Dry Puppy Food
Carefully formulated by veterinarians.
Contains no artificial ingredients is purely organic
Very high in protein to help develop lean muscles
Suitable for both puppies and adult dogs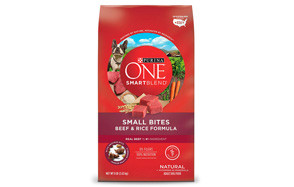 Purina ONE Natural Dry Dog Food
No preservatives or artificial elements in their meals.
Rich blend of antioxidants
Contains various minerals and vitamins for added strength
Natural ingredients with a blend of rice for encouraging chewing
The Best Dog Food for Jack Russell
1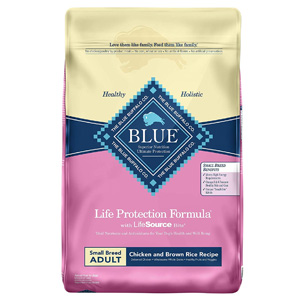 1.

Blue Buffalo Life Protection Formula Dog Food for Jack Russell
Always offer your real canine food first, made from organic elements sourced from all around the world. If you find it tough to find all these ingredients in meals, we recommend Blue Buffalo Protection Dog Food. This is one of the best food dogs. This is because it is pure and has been formulated with whole grains, fruits, and vegetables that aid in immune system health and overall growth. If you want your dog to build stronger muscles and also maintain a good figure, this one will do the job just fine.
The Blue Buffalo Dog Food also comes with a recommendation from several veterinarians around the world and has been formulated with a patented Blue Buffalo LifeSource Bits, which comprises minerals, antioxidants, and vitamins; they will certainly go a long way to achieve holistic health. Enjoy this artificial flavor-free product and support the unique needs of your pets.
Product Features:
Organic formula
For small breed
Chicken and brown rice
15 lb. bag
2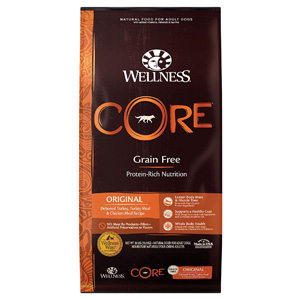 2.

Wellness Core Natural Dog Food for Jack Russell
Another dog food we are recommending for Jack Russell dogs is the Wellness Core Dog Food. Over the years, this brand has stayed true to its formulation of natural and organic-based foods for animals and believe in the power of nature; thus, they ensure that there are no preservatives or artificial elements in their meals.
This Jack Russell food offers your dog real chicken or turkey, which appeals to their instincts. It also contains all minerals and vitamins to ensure that your dog is kept active for most of the day and has a savory taste, which significantly complements its ability to deliver visible benefits to dogs and their owners.
Say goodbye to tired dogs and slow days with the Wellness Core Dog Food. We love this dry dog food because of its natural composition and delicious taste. It also works well for all dogs and is made proudly in the United States of America.
Product Features:
Natural grain-free
Dry dog food
Turkey & chicken
Delicious premium proteins
3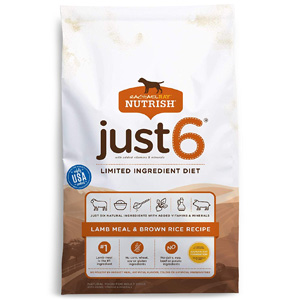 3.

Rachael Ray Nutrish Just 6 Dog Food for Jack Russell
Racheal Ray loves to create delicious meals for everyone, be it a family member or one of her many furry friends. She believes in the power of good-tasting food and has used her knowledge to create the perfect dog food for all canines around the world.
Meet the Racheal Ray Nutrish Dog Food. This is an organic-based meal put together to satisfy your dog as well as offer all the benefits they will need to keep an active lifestyle. This dog food is made with lamb meat as the primary ingredients and also features fruits and vegetables, with the absence of wheat, soy, corn, and artificial fillers. 
There's no taste the Racheal Ray Nutrish dog food for Jack Russell hasn't covered, and because of this, it comes highly recommended by dog owners and veterinarians. Furthermore, the nutritional value of this meal is fantastic and cannot be compared to other competing products. The best part about your purchase is that a percentage will go to the Rachael Ray Foundation, which is set up for all dogs and animals in need. 
Product Features:
Six limited ingredient diet
Dry dog food
No artificial preservatives
Inspired by Rachael's Kitchen
4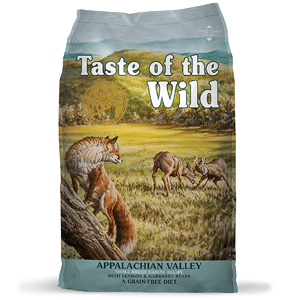 4.

Taste of The Wild Grain Free Dog Food for Jack Russell
Grab a taste of the wild, in the comfort of your home, and never look back. We are in love with this dry dog food from Taste of the Wild, and we highly recommend it for all dogs, no matter their ages and nutritional demands. This is a high protein meal put together with scientific backing for better nutritional value.
The Taste of the Wild Dog Food is a good food for Jack Russells which uses real venison to attract dogs. It is also one of the best amino acid foods for dogs that go a long way to aid in muscle development and maintenance. 
And this dry dog food is also free from fillers, artificial additives, colors, and flavors; thus, nothing short of natural quality is being delivered.
Get your dog a taste of heaven with this dog food which has been made with pride in the USA by a family-owned business that loves animals and seeks their general wellbeing. The meals are rich in nutrients and are highly digestible; thus, you can say goodbye to bloat and constipation.
Product Features:
Grain-free
High protein
Highly digestible
Made in the USA
5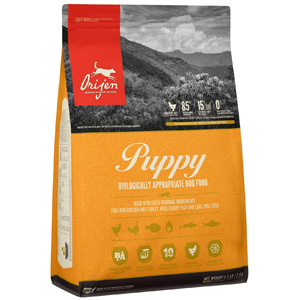 5.

ORIJEN Puppy High-Protein Dog Food for Jack Russell
At a glance, one might see the Orijen Puppy Food is a regular food formula created for all canines. The truth is that this is a meal made to suit and satisfy dogs of all ages who seek nutritional balance within them. The Orijen dog food is specially designed for puppies; thus, it comes with high amounts of nutrients, which will help in their overall growth. This Jack Russell food is also rich in protein, has no grains, and is made with premium quality meat for better muscle formation. It is a dry dog food; thus, it can last for a more extended period without any issues. Some ingredients included are meat, organs, bone, and cartilage, and these are required to ensure the holistic health of your canine.
Overall, the Orijen puppy dog food is a biologically appropriate meal and the best in the market for all growing dogs. It is nutrient-dense and healthy enough to satisfy your dog for more extended periods. We recommend this product because it is economical and extremely varied in ingredients to bring a fresh taste to your dog at all times. 
Product Features:
High-protein
Grain-free
Premium-quality meat
Fresh and raw animal ingredients
6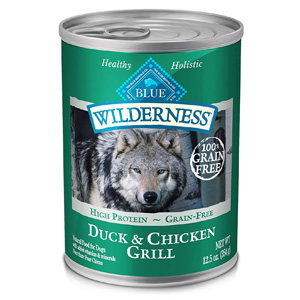 6.

Blue Buffalo Wilderness High Protein Wet Dog Food
We take a look at Blue Buffalo once more, this time focusing on their Wilderness Dog Food. We all want the best food for our dogs; thus, we were always searching across brands to find a meal that delivers all the best nutrition and more.
The Wilderness Dog Food from Blue Buffalo is a summary of all our demands and needs put into one main meal. It is a unique formula which comprises of pure organic ingredients and no artificial flavors or colors. This meal uses real meat as its first ingredient, and this makes it a bestseller by default.
Other features we have come to appreciate about the healthiest dog food for Jack Russell terriers is is fantastic taste. Dogs cannot get enough of this wet food, and they always keep coming back for more. We recommend this meal formula for all dogs, especially adults dogs. 
Product Features:
High protein
Grain-free
Natural wet dog food
12.5-oz cans
7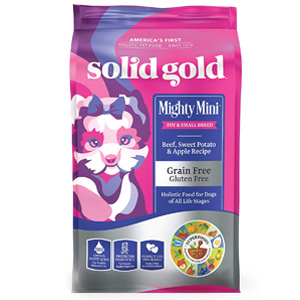 7.

Solid Gold Small & Toy Breed Wet & Dry Dog Food
Nutrition for both humans and animals comprises a wide range of products and raw materials. One of the most vital ingredients we all require is meat and fish, due to their high protein content. What's more, protein is also needed to aid in lean muscle development; thus, every meal we eat needs to have it in adequate amounts.
For dogs, the Solid Gold Wet & Dry Dog Food offers all the protein your canine will need to keep active throughout the day.
This is a food formula that is made with tiny kibble to also aid in maintaining the oral health of your dog. It is also a grain-free, gluten-free dog food that is made from several superfoods. So, if you're a dog owner and you seek the overall health of your canine, we can guarantee that Solid Gold is the best best food for Jack Russell to go.
Product Features:
With real protein
Grain-free & gluten-free
Ideal tiny kibble size
USA-produced
8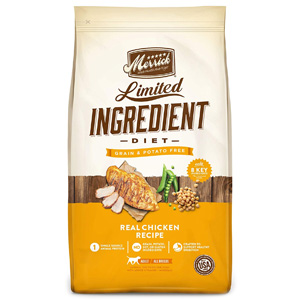 8.

Merrick Grain Free Limited Ingredient Dog Food
The Merrick Dry Foods are some of the world's best foods for dogs sold in today's market. We love that this food has made it to our list because it has received tons of reviews from all across the world. We love the Merrick brand because they cater to all the nutritional needs of pets, through their choice of ingredients.
This dry dog food for Jack Russell is made with no grains or gluten ingredients and has been manufactured in the USA with single-source animal protein from real deboned chicken.
To aid in healthy skin, this recipe comes with potent levels of omega-6 and omega-3 fatty acids, and also provides shine for your dog's coat. Promote healthy joints and hips in your dog with this dog food and say goodbye to regular vet trips.
Product Features:
Grain-free
Limited ingredient diet
Salmon recipe
No gluten ingredients
9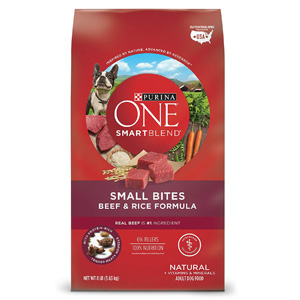 9.

Purina ONE Natural Dry Dog Food
Purina has been in the dog food business for decades, and yet, their methods are still some of our favorites, however. They have launched the Purina One Natural Dry Dog Food, which is an excellent taste and nutrition, put into a single bag for the health and satisfaction of every canine.
This dog food for Jack Russell terrier features real beef as its main ingredient and also has some rice and small bites within to encourage chewing in dogs.
It is also known to help with the maintenance of joint health and the support of your dog's immune system and for the perfect skin and coat, this meal has high amounts of omega-6 fatty acids, which cannot be found in many dog food recipes.  Overall, this is the ideal meal for dog owners who want the best for their little ones.
Product Features:
Antioxidant blend
Natural sources of glucosamine
Omega-6 fatty acids
Adult dry dog food
10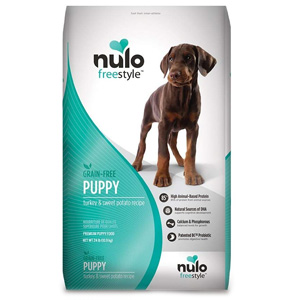 10.

Nulo Grain Free Dry Puppy Food
Give your dog the Nulo Puppy Food and watch as it grows into one fine, healthy dog with a lot of energy. There's a lot one can benefit from by offering this dog food to your puppy while he's at the developmental stage. This is because the formula of Nulo puppy food has been curated by the best scientists and veterinarians from across the globe. Their joint effort has delivered for us an exclusive and highly beneficial recipe, which satisfies as much as it develops. 
This best dog food for Jack Russell is made with no artificial ingredients; it is purely organic and is made from fewer crabs and glycaemic ingredients. Protein is high here because puppies need it in high amounts to develop their lean muscles.
Product Features:
Grain-Free
4.5, 11, or 24 lb Bag
Proudly made in the USA.
80% animal-based protein
Best Dog Food for Jack Russell Buying Guide & FAQ
Ingredients to Look for in a Dog Food for Jack Russell Terrier
An essential part of your dog's food must be protein-based. Examples of such food will be meat, beef, fish, and turkey. Protein is critical because Jack Russell dogs are very active dogs who demand a lot of energy for their movements. Protein helps in the development of their joints and lean muscles; thus, they're able to move better and faster.
Another vital ingredient is carbohydrates, which are usually provided in the form of whole grains, vegetables, and legumes. Carbs are essential for energy also, and they are known to help in dietary functions for your dog.
Fatty acids deliver omega elements that are great for the skin and coat of your dog. They enhance the smoothness of their fur and also bring a high level of shine to their coat.
Kibble is often included in dog meals to encourage teeth and gum activity. The chewing helps in the promotion of oral health and also enhances the strength of your dog's gum. Kibble is usually very tiny in size; thus, it's very easy to munch on.

Jack Russell Terrier's Diet Requirements
Every dog has its basic nutritional needs, and these differ from breed to breed. For the Jack Russell Terrier dogs, they have higher energy demands, since they tend to have a faster metabolism. To best way to keep these dogs active is to find the perfect balance between the provision of protein and fat, such that they can build lean muscle and not just gain weight. Also, these dogs don't need a lot of carbohydrates; thus, you can get away with feeding them whole grains, vegetables, and legumes, which will provide them with their daily amount of dietary fiber.
Jack Russell Food Related Health Issues
One major health issue experienced by most terrier is eye-related. For example, cataracts, lens luxation, and glaucoma are some issues that the Jack Russell terrier experience while they grow. Cataracts aren't painful, but they can obstruct your dog's vision. Glaucoma, on the other hand, is an unpleasant disease that is caused by the increased pressure in your dog's eye. These issues can cause blindness if they're not treated.
Another health issue identified in these dogs is congenital deafness. This is an ailment that is common with the Jack Russell breed. It has a significant symptom, which is the presence of a lot of white in your dog's coat. There is also the Von Willebrand disease, which is a deficiency in clotting abilities, which can cause excessive bleeding in your dog, even with the most minute injuries.
The final health issue we will discuss is related to their musculoskeletal areas. Some examples of ailments include arthritis, luxation, and Legg-Calve Perthes disease. These issues are characterized by the inflammation of your dog's joints, sliding of kneecaps in and out of place, and the deterioration of the femoral head, which is caused by inadequate blood flow.
Best Dog Food for Jack Russell FAQ:
Q: How often should I feed my Jack Russell?
A: The Jack Russell Terriers are very active dogs; thus, they require a lot of energy throughout their day. As they grow, they demand a lot of energy during their puppy stages, as compared to when they become senior dogs. As puppies, terriers should be fed up to four times daily. When the dog has grown up to an optimal size and weight, this can be reduced to three meals, spread out evenly across the day. As a senior dog, Jack Russell will have to consume reduced portions of meals spaced out evenly across the entire day.
Q: How much food should a Jack Russell eat per day
A: The daily meal intake of your terrier is mostly dependent on his age, weight, and how active he is daily. The calorie content of the recipe chosen will also determine how much food your dog will need to eat. As a general rule, Jack Russell dogs should be fed one ¼ and one ¾ cups of food every day.

Our Top Pick
The Blue Buffalo Dog Food is a great dry dog food for your Jack Russell terrier. It is made with ingredients that are environmentally friendly and safe for consumption. This formula aids in the overall development of your dog, ensuring that their lean muscles are well developed and they can partake in rigorous activity all day long.
Sources:
Foods You Shouldn't Give Your Jack Russell - Jack Russell Advice
Related Reads
Related Reads