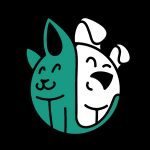 Beagles are a firm favorite amongst dog lovers for their loyalty, fun loving spirit, and good nature. Of course, if you own a dog of any breed, you want to make sure that they have the proper nutrition to enjoy a long and healthy lifestyle. A good diet can play a huge role in helping your dog reach their life expectancy, which stands at around 10 to 15 years.
However, one of the big problems that beagle owners face is that their pooch simply loves to eat – and this can put them at risk of suffering from obesity. Feeding your dog healthy food at regular times will help a lot with this issue.
With all this in mind, we have compiled a list of our number one choices of the best food for beagles.
The Best Dog Food for Beagles
Taste of the Wild Grain Free Dog Food for Beagles
See More Reviews

Right at the top of the list of beagle food, we have this premium high protein food from popular brand Taste of the Wild. The primary ingredient is smoked salmon, which helps to contribute towards the strength of your pooch's muscles, as well as a shiny coat and great skin. As well as the salmon, there are also plenty of fruit and vegetable superfoods.
You can rest assured that there are no colors, preservatives, and flavors added. And as some dogs are sensitive to eggs, there are none of these included either. Everything is made in the USA by a family-owned and run company.
Key Features:
Grain-free formula
Omega fatty acid blend
Made With No Grain, Corn, Wheat, Filler
Smoked salmon is primary ingredient
Includes propriety probiotics
Specification:
Brand

Taste of the Wild

Model

TWDT1576

Weight

1 pounds
Orijen Regional Red Dog Food for Beagles
See More Reviews

Many beagle dog foods try to emulate what canines would have traditionally enjoyed in the wild, and this is a classic example of this variety of meal. The ingredients are packed with proteins from regional red meat sources such as boars, bison, and lamb.
Other ingredients that you can expect to find within include wild-caught fish and regional fruit and vegetables. People with environmental concerns will be pleased to find out that everything is farmed or fished within Canada, keeping the food natural and free of preservatives.
Key Features:
Made with protein-packed meat ingredients
Regional farming
Biologically appropriate
Low temperature manufacturing process
Specification:
Brand

Orijen

Model

NAN-158

Weight

28.7 pounds
Blue Buffalo Wilderness Dog Food for Beagles
See More Reviews

If you are looking to feed your dog a grain-free diet, this is one type of food that you could offer them. Again, red meat is highly prominent, which contains the protein that your beagle can so benefit from. Also, this helps in the maintenance of a lean muscle mass, which is so important in small breed dogs.
One of the central features of this food is the LifeSource bits, which includes a blend of vitamins, minerals, and antioxidants. The combination of fine natural ingredients with all sorts of nutritionally beneficial extras make this dog food so popular amongst pooches and their owners alike.
Key Features:
Full of real beef
Grain-free food
Contains LifeSource bits packed with vitamins and minerals
No artificial soy, preservatives or flavors
Specification:
Brand

Blue Buffalo

Model

BLU00881

Weight

1 pounds
Merrick Whole Earth Farms Dog Food for Beagles
See More Reviews

Our next choice on the list comes from Whole Earth Farms and it is specifically made for the nutritional needs of your small breed pup. As well as the natural protein that comes from the chicken and turkey, your dog will also benefit from the extra vitamins and minerals.
Also, this is a grain-free option, so it is better if your little pup has a sensitive stomach. Also, no corn, wheat or soy is included, along with no artificial colors, flavors or preservatives. On top of all this, it is cooked in the USA, so you are supporting a local and highly regarded brand.
Key Features:
Multiple protein sources
Wholesome and nutritious
Easy to digest
Helps to increase energy levels
No harmful additives
Specification:
Brand

Merrick

Model

85560

Weight

12 pounds
Wellness Core Natural Grain Free Dog Food for Beagles
See More Reviews

Grain-free dog food is a highly popular trend at the moment, and we have another option here. Deboned chicken, chicken meal, and turkey meal make up the main protein source. Specially suited to younger dogs, this beagle puppy food provides a lot of what is needed for the growth and healthy development of your little beagle.
All the ingredients included are natural, meaning that you don't have to worry about any artificial, flavors, or preservatives. It is fortified with vitamins and minerals to support a healthy immune system.
Key Features:
Entirely grain-free
Protein rich
No wheat, corn or soy
Backed by the Wellness Guarantee
Specification:
Brand

WELLNESS CORE

Model

88419

Weight

4 pounds
Blue Buffalo Wilderness High Protein Grain Free Beagle Food
See More Reviews

If you are looking for a wet food to give to your beagle, this one is made by top brand Blue Buffalo, and contains a mix of turkey and chicken. It is grain-free and contains the type of enhanced vitamins and minerals that support your dog's active lifestyle.
No by-product meals are contained within the food. And unlike some other brands, there is no wheat used as a thickening agent. Unlike raw diets, there is no additional supplementation required to give your dog the complete nutritional experience that they deserve.
Key Features:
Real meat is the primary ingredient
Made without wheat
High in protein and grain-free
No corn, wheat, or soy
Specification:
Brand

Blue Buffalo

Model

BLU10123

Weight

9.4 pounds
Merrick Classic Small Breed Dry Dog Food
See More Reviews

Formulated specifically for smaller dogs, the number one ingredient in this dry dog food is deboned chicken. Also, it includes high levels of omega 6 and omega 3 fatty acids to help in the healthy skin and coat of your four-legged friend.
To helps with their healthy hip and joint function, high levels of both glucosamine and chondroitin are included. Everything is cooked up in the good ol' USA.
Key Features:
Wholesome nutrition
Balances protein, whole grains, fruit, and vegetables
Deboned chicken is the number one ingredient
Added vitamins and minerals
Specification:
Brand

Merrick

Model

35302

Weight

4 pounds
Purina ONE SmartBlend Natural Beagle Food
See More Reviews

If you are looking for food for your little puppy, this one contains both rice and oatmeal, which is easily digestible and not too rough on sensitive stomachs. One of the main nutrients is DHA, which is found in the milk of mother dogs and supports both brain and vision development. The blend of antioxidants help to promote the functioning of a strong immune system.
Key Features:
Easily digestible
Natural vitamins and minerals
Real chicken is primary ingredient
Supports vision and brain development
Specification:
Brand

Purina ONE

Model

57011

Weight

8 pounds
Nutro Natural Healthy Weight Adult Dry Dog Food
See More Reviews

This dry dog food is a highly popular choice amongst many pooch owners. Pasture-fed lamb acts as the main source of protein and number one ingredient, while there are also plenty of vitamins, minerals, and other nutrients. If your hound needs to lose a bit of weight, the blend of protein and fiber contained within help to support this. Plus, everything has been made with non-GMO ingredients.
Key Features:
High-quality protein from lamb
No artificial colors, flavors or preservatives
Helpful in weight loss and management
Sourced from trusted suppliers
Specification:
Brand

Nutro

Model

10157679

Weight

30 pounds
Merrick Classic Grain Free Canned Dog Beagle Food
See More Reviews

Taking the final spot on our list is this wet dog food, which aims to provide the type of grain-free nutrition that your furry friend so badly needs. Deboned turkey is the primary ingredient, while there are no artificial colors, preservatives or flavors included. Essential nutrients are provided by the peas, carrots, and sweet potatoes.
Key Features:
Grain-free wet recipe
Balance of fruit and vegetables
Deboned turkey is number one ingredient
Cooked in the USA
Specification:
Brand

Merrick

Model

20288

Weight

5 pounds
Best Dog Food for Beagles Buying Guide & FAQ
You may have looked through all those different dog food products but still can't make your mind up. Well, now we have the buying guide section, which will hopefully make things that little bit easier. To start off with, we have the ingredients that you should be looking out for, followed by some general information on beagle diet and nutrition. Next, we have some things that you should avoid feeding your beagle, before talking about a few common health issues that your beagle may be at risk of.
Ingredients to Look for in a Dog Food for Beagles
When you are searching for dog food for beagle, you should always check the back of the packaging to see exactly what is included. There are some ingredients that you should be on the lookout for, and others which you should be more wary of. Here's a brief overview of some of the most important of these to help ensure that good health of your beagle.
Like all dogs, beagles thrive on a protein-rich diet – and it is best if this is coming from meat rather than another alternative. The best dog food for beagles will feature at least a couple of meat proteins in the first few ingredients. These could come in the form of whole meats or meat meals. The former refers to meat like fish, lamb, beef, or chicken. As for meat meals, these are a more concentrated form where the moisture has been removed. These contain a lot more protein than the former, but many dog owners and experts decide that the latter is better.
While you don't want to risk your beagle becoming obese, fat should still form an important part of their diet. However, this fat should be coming from good sources. Like protein, not all fat is the same, so you should be wary of what you are offering to your pooch. Look out for a named fat source like chicken fat. Some fat sources such as fish oil can also provide some important nutrition such as omega-3 fatty acid, which is so important looking after the skin and coat of your hound.
Although meat should make up the number one ingredient, dogs are omnivores and can receive nutritional benefits from other things as well. Many of the foods above offer nutritional benefits from fruit and vegetables, so keep an eye out for these, as well as the specific nutrients and benefits that they provide. There is a growing trend towards using superfoods or superfruit for the antioxidants that they contain.

Beagle Diet and Nutrition
Not all dogs need the same nutrition, and beagles need a very specific diet, which it is important that you know more about. One of the most important things that you can do for your beagle is to help them maintain a healthy body weight, which should be around 20 to 25 pounds, dependent on their height. As we discussed in the intro, beagles love their food a little too much and can easily pile on the pounds if you are not careful. Traditionally, they would have been hunting dogs, which would have significantly helped them to keep their weight down. However, these days, they do not get so much exercise, so controlling your dog's diet becomes even more important.
If you want to count calories, most beagles should consume around the 1,000-calorie mark. Bear in mind that older dogs and those who have been spayed or neutered may require less. Activity level and metabolism rate are another two factors that can play a role in this. Puppies and young dogs will consume more to support their healthy development. Also, you will need to feed your puppy more often than your adult dog. Over time, you should be aiming to get them on a two meal a day regular feeding schedule – one in the morning and another in the evening.
Treats can also form an important part of your beagle's diet, but you should avoid overfeeding them. They can also be a useful aid in training. If you have your dog on a regular two meals a day diet, you should be able to add the occasional treat without worrying too much. Treats can come in the form of those that are specifically formulated for dogs, but there is also plenty of human food that you can offer your pup. We will go into more detail about this later in the frequently asked questions section of the blog post, so scroll down the page if you are looking for some more information right now.
Food to Avoid Feeding Your Beagle
As well as the positive things that you should be feeding your beagle, there are plenty of harmful and problematic ingredients too. Here's an overview of the main things that you need to be wary of.
Many cheaper dog foods contain fillers to make up their main content. These are empty ingredients that contain no nutrients and no calories. Essentially, they are just taking up space in your dog's stomach. While they will pass through your dog's stomach, they are also likely to lead to some gas problems and something similar. Look for dog food that specifically mentions that there are no fillers contained within.
Artificial Colors, Flavors or Additives
As we have been mentioning in the product overview above, many of the choices that we have handpicked are without colors, additives or flavors. These can cause all sorts of problems to your dog including causing skin issues and gastrointestinal upset. Essentially, they are best avoided, if possible.
By-Products and Rendered Meats
All dogs need some form of real meat in their diet as it gives them the best access to the protein that they need for healthy functioning. Meat by-products are considered unsuitable for human consumption including things like chicken beaks, stomach linings, and intestines. As you would expect, these contain a lot fewer quality proteins than real meat products. Again, we can come back to mentioning that you should look out for real meat as the primary ingredient.
Poor Ratios of Healthy Fats, Protein and Carbohydrates
Low amounts of fat can lead to poor skin and coat, along with lowered energy levels. Not enough protein can make it difficult for your dog to properly contain muscle mass. Also, their energy levels are likely to be significantly lowered. On the flip side, too many carbs can cause weight gain. Often, grains and corns are added, which can cause stomach issues. If your pooch suffers from tummy trouble, look out for the grain-free label.
Common Health Problems in Beagles - How Diet Can Help Them
If you are thinking of adding a beagle to the family or you already have one, it is important that you have a better understanding of what health problems can strike them. This way, you can better understand some of the signs that all is not right. Of course, the old saying that prevention is far better than the cure rings true. And feeding them the right diet can go a long way towards the successful prevention of a host of issues.
A couple of the most common issues that can affect your beagle are closely linked to their eyes. One is known as cherry eye, which occurs when the gland of their third eyelid slips out of place. This prolapsing will cause it to swell and become red, which will also stop your dog's eyes from producing tears in the way they should. Without this lubrication, this can lead to irritation and multiple other eye infections. Glaucoma is another common issue in beagles, which if left untreated, can end up leading to canine blindness. This is something that you will want to have checked out by the vet at the earliest possible opportunity.
Both type 1 and type 2 diabetes are possible diseases that your beagle can suffer from. The first type is caused by a genetic defect, but the second type can develop over time, resulting in too much sugar in the bloodstream. A few symptoms that can point towards your dog suffering from this condition include increased tiredness, excessive urination, and a high level of thirst. You can manage the issue with insulin injections. Controlling diabetes is done through a combination of diet and exercise. While beagles are prone to type 1 diabetes, more and more are suffering from the latter due to overeating and becoming obese.
The big, floppy nature of beagle ears means that it is likely that air, debris, or even a parasite can become trapped inside them, resulting in an ear infection. One of the most common signifiers that all is not right is that your dog will continually keep shaking their head. Also, you may be able to detect an unpleasant odor coming from their head area. Like all disorders of this nature, it is better if you catch them early in order to start treatment and get your little hound better as soon as possible.
Another typical autoimmune issue that develops in dogs is hypothyroidism, which is manageable in beagles, but it is again best diagnosed at the earliest possible opportunity.

Best Dog Food for Beagles FAQ:
Q: How many calories does my Beagle need?
A: Typically, beagles weighing between 25 and 30 pounds require anywhere between 675 and 1000 calories each and every day. Of course, you need to make adjustments depending on how active your dog's lifestyle is. But most beagle owners report that their dogs are highly active with plenty of energy to expend. And this means that the larger recommendation is better for many dogs. However, when your dog gets a little older – around 7 years old – it is likely that they will become less active and their calorie requirements will drop accordingly.
Q: How often should I feed my Beagle puppy?
A: Feeding your beagle puppy is a little different to feeding a full-grown dog. By the time they are six weeks old, most beagle puppies are eating an entirely solid diet. When young newborns are weaning, they typically need around six to eight small meals per day. Between 8 weeks and 6 months old, you should try to feed your beagle a consistent diet with a regular brand of food to avoid them suffering from any type of stomach issues. If you are going to shift their diet, this should be done in small steps. Perhaps you could try mixing the old and the new food together so they are less likely to notice a change. You will now want to get your dog onto a regular mealtime schedule of three times a day. When dogs have firm schedules, they tend to be better behaved.
Between 6 months and one year old, things change again. At this point, you should be aiming to feed your dog two meals a day – one in the morning and one in the evening. Snacks and treats are also likely to play a part in your dog's regular meals. If you get your beagle down to two meals a day, it is less likely that those treats are going to excessive weight gain and obesity. However, you can keep an eye on the calories of the snacks that you are offering to stop things getting out of control.
Q: Can a Beagle have part of my dinner?
A: While dogs can happily enjoy some human food, that doesn't mean that everything is suitable for them. On the approved list are a number of different items. For example, peanut butter is a firm favorite amongst many canines – and it has the health benefits of being a good source of protein, as well as a few different vitamins. Cooked chicken is another one that is certainly suitable. Salmon and eggs are also okay. Also, many fruits and vegetables are suitable such as apple slices and green beans.
However, there are also plenty of foods that you should keep away from your furry friend. A few examples of food that is toxic to dogs includes chocolate, onions, artificial sweeteners, and anything containing alcohol or caffeine. So, don't simply dump your leftovers in your dog's bowl unless you are sure that it is stuff that is good for them.
Our Top Pick
Returning to our number one choice of them all, we have this one from Taste of the Wild, which contains real salmon as the primary ingredient. But it is not just protein. There are also plenty of antioxidants and a fatty acid blend that helps their skin and coat. As well as being nutrient rich, everything is highly digestive, which helps to alleviate any issues that your dog may be suffering from. These are amongst the main reasons why we have chosen it as our top choice of the best dog food for beagles.
Sources:
Beagle Dogs - PetMD
Related Reads
Related Reads