AmazonBasics Stainless Steel Dog Bowl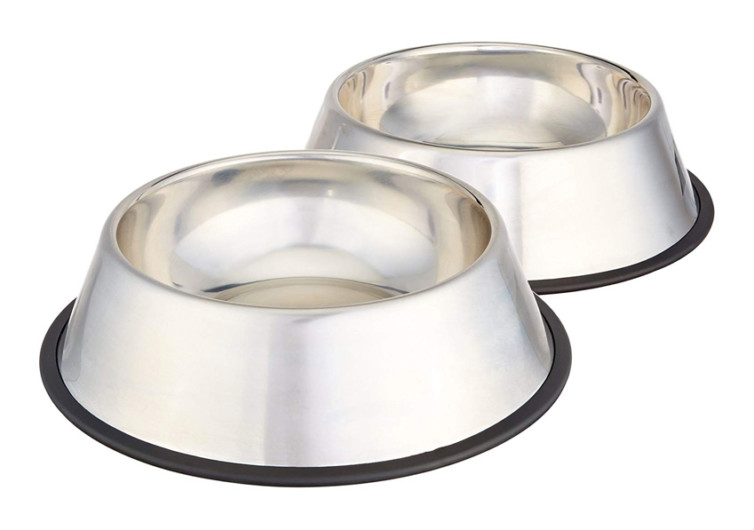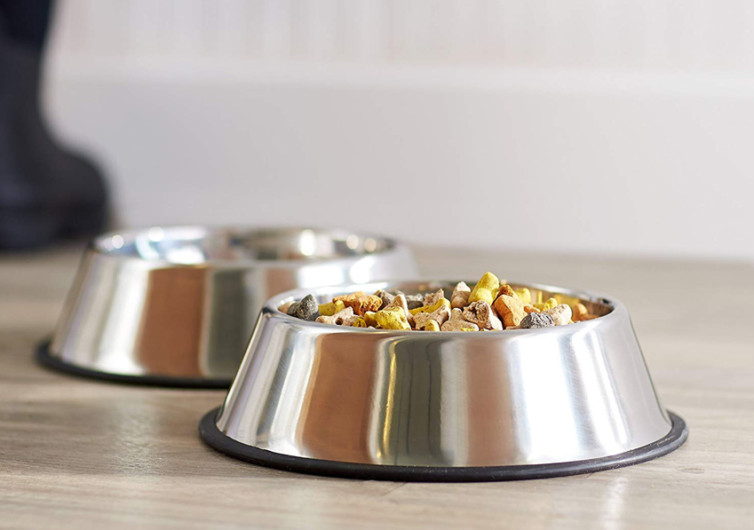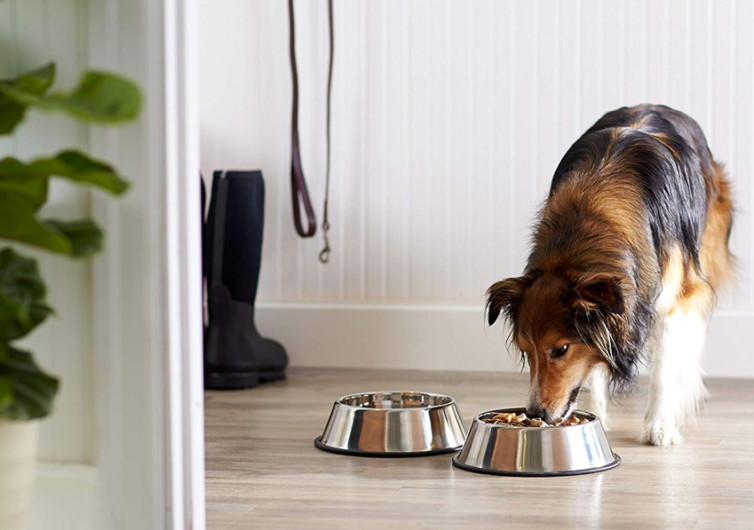 The AmazonBasics Stainless Steel Dog Bowl may not appeal to you, but you should give it due consideration. It is hygienic, easy to clean, and will last throughout your pet's lifespan.
Having the right food bowl for your dog is one of the ways you can ensure optimum nutrition. Think about it. If the dog food bowl can maintain the freshness and quality of kibbles, semi-moist, wet, or raw food, then your pet will be healthier. This is the basic premise behind the design of the AmazonBasics dog bowl.
Featuring stainless steel construction, it's a healthier way to serve your dog's meals. It doesn't matter if the dog food are kibbles or wet food, you'll be certain of the freshness of the meal. And if you happen to be a fan of giving your canine friend raw food, this AmazonBasics product should do well, too. Compared to plastics, microorganisms will never cling to the surface of stainless steel. This keeps dog food fresh and hygienic. It helps minimize spoiling while giving your dog all the nutrients it can derive from its meal.
The bowl doesn't hold smells or odors either. This makes it more pleasing to eat from. Your dog will never smell any leftover odors that can affect its appetite. There are also no odors that will mix into its food. All your pet will ever smell is the goodness and freshness of its dinner.
The AmazonBasics dog bowl comes with a large 38-ounce capacity. This is perfect for wet food, kibbles, or fresh water. It's great that the product comes as a pair. You'll have one dog bowl each for Fido's food and water.
At the bottom of the AmazonBasics dog bowl is a ring of rubber. This keeps it from moving. Regardless of how "active" your dog can be during mealtime, you can bet these dog bowls won't be going anywhere. There's another benefit to having rubberized bottoms. If you happen to have delicate floors like hardwood, then the bowl will not scratch your surface. You get to retain the integrity of your floor.
The AmazonBasics dog bowl is resistant against corrosion, too. You can clean it either by hand or in your dishwasher. There's no fretting about keeping it clean.
The dog bowl provides a simple solution to keeping canine mealtimes safe and secure. It's always a worthy addition to your growing collection of canine accessories.
Related Reads
Related Reads