AIPERRO Washable Dog Crate Pad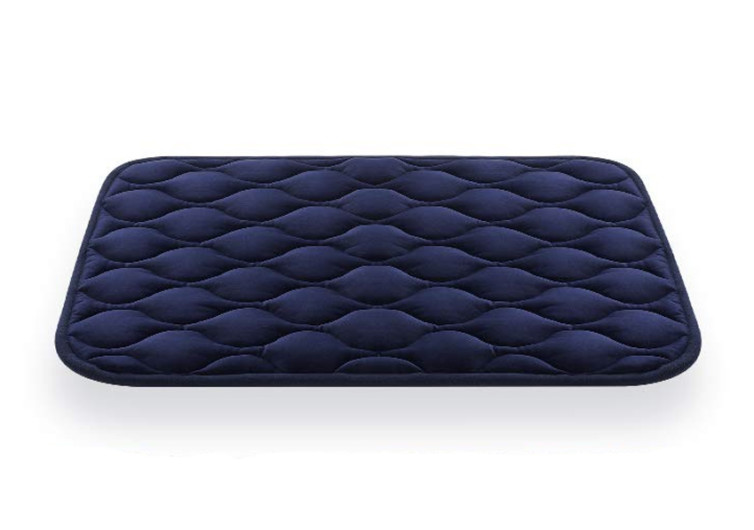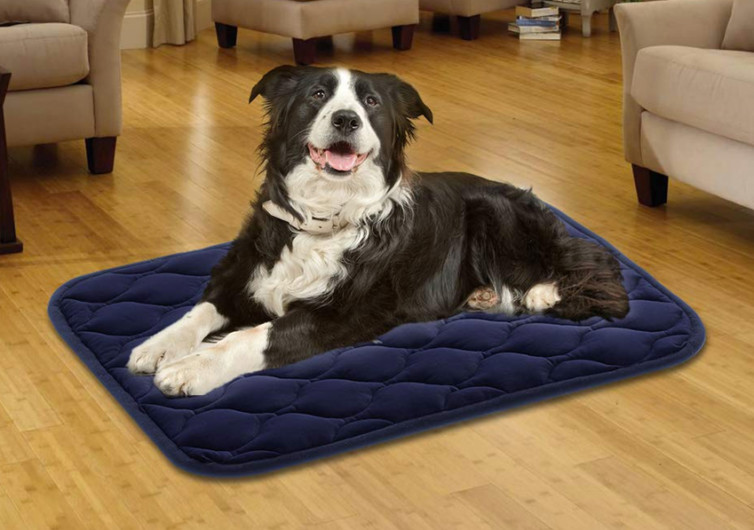 The AIPERRO Dog Crate Bed is a versatile canine mattress that's as good in the pet crate as it is anywhere else. It could be on your car seat, the couch, or the floor of your home. One can depend on its heavy-duty construction to last longer than your canine friend's lifetime. It doesn't come with any fancy design yet the AIPERRO never reneges on its promise of delivering great comfort for your pet.
The AIPERRO may not have the lavish looks of other pet beds on the market and there's no fancy detailing or thick orthopedic memory foam to boast about. However, it does provide a resting and sleeping surface that's comfortable and cozy for any dog. This is a pet mattress that's ideal for use in pet crates.
Its use is not limited to in-crate applications only, mind you. You can use it to protect your sofa or couch. Spread it on the backseat of your car and you've got nothing to worry about. Of course, placing the AIPERRO on your floor can save you a great deal of damage. We're talking about scratches on your wood floors, of course.
The AIPERRO is slim enough to fit inside standard pet crates. Unfortunately, it's only available in 4 sizes that range from small to extra-large. Other brands come with more than 8 different sizes to accommodate every conceivable size or floor dimension of pet crates. The AIPERRO is not perfect in this regard, but it sure is a great choice for non-crate applications.
The sleeping area features a comfortable and lush velour. It is not fur but it provides an almost-similar sensation to your dog. The back of the dog bed boasts of a non-skid mat. It keeps the crate pad secure. This is true if you're going to use the mattress on slippery surfaces. Placing it on an elevated dog bed should also be easy since the non-skid backing can help keep the AIPERRO in place.
The construction of the AIPERRO allows for ease of cleaning. Tossing it in a machine for both washing and drying makes maintenance a breeze. Pet parents who want to extend the lifespan of their pet bed wash it by hand.
The AIPERRO Dog Crate Bed may not be a stylish mattress for your dear canine. However, it is a versatile, sturdy, and comfortable mat that can make resting and sleeping a lot better for your pet.
Related Reads
Related Reads